South Asian Aquatic Championship
Final Standings
| Standing | Country | Gold | Silver | Bronze | Total |
| --- | --- | --- | --- | --- | --- |
| | India | 121 | 77 | 18 | 216 |
| | Sri Lanka | 28 | 66 | 95 | 189 |
| | Bangladesh | 2 | 2 | 5 | 9 |
| | Pakistan | 1 | 3 | 2 | 6 |
| | Maldives | 0 | 2 | 15 | 17 |
| | Nepal | 0 | 0 | 1 | 1 |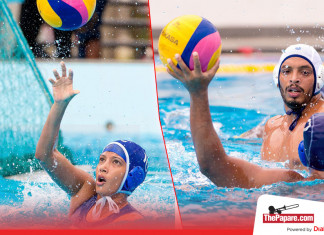 A total of 11 teams will make their way to the Sugathadasa Indoor Swimming Complex for the 2016 edition of Water polo nationals will take place on the 19th and the 20th of November 2016. The Water polo nationals,...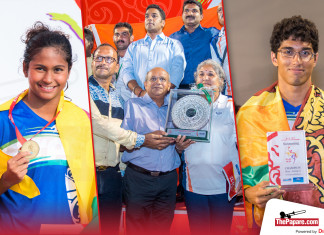 The final day of the South Asian Aquatic Championships was held at the Sugathadasa Swimming Pool Complex with the active participation of top swimmers from South Asia representing their countries. Power duo Kimiko Raheem and Matthew Abeysinghe of Sri...
The Sri Lankan swimmers overpowered their nemesis India in the fourth decisive day during the relay events of the South Asian Aquatic Championship (SAAC) at the Sugathadasa Indoor Swimming Pool Complex.  South Asian Aquatic Championship Hub Sri Lanka had the privilege...