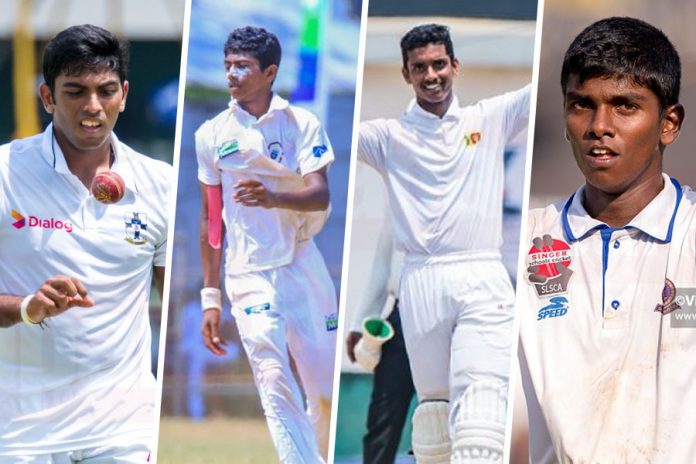 March Madness is over, and it is time to look at the best performances of the season. Here are 7 hand-picked top performances of the big matches played in 2019 (only 2-day & 3-day matches).
7. Avishka assaults Ananda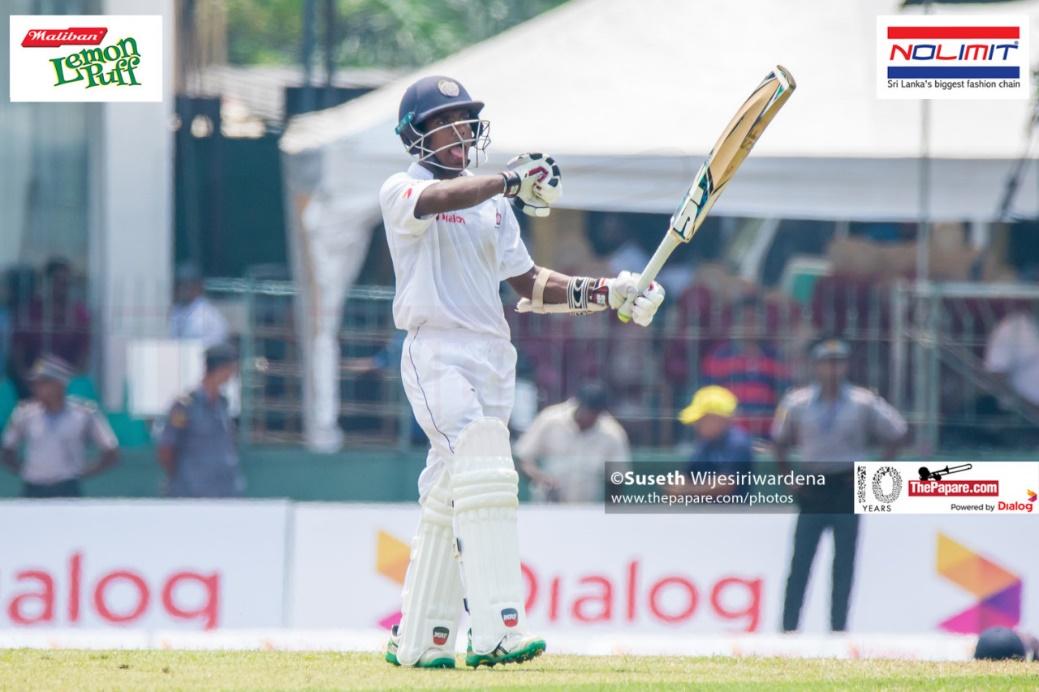 Avishka Perera is a typical wicketkeeper opening batsman who is gifted with rapid bat speed and the Anandians knew what he could do when he was on song. But he was given a lifeline at slip by Ananda College when he was yet to open his account in the first innings of the 90th Battle of the Maroons!
Video: Fantastic Avishka Perera's 120 in the 90th Ananda-Nalanda
Perera made sure the opposition paid the price with a blistering century to light up Nalanda's innings with a 66-year-old hope of a big match win.
His innings was colored with 17 fours before he was stumped for 120 off just 134 balls.
Match Highlights | Days 01 | Day 02 | Scorecard
---
6. Blockathon with bat, demolition with ball, Iyalarasan's two roles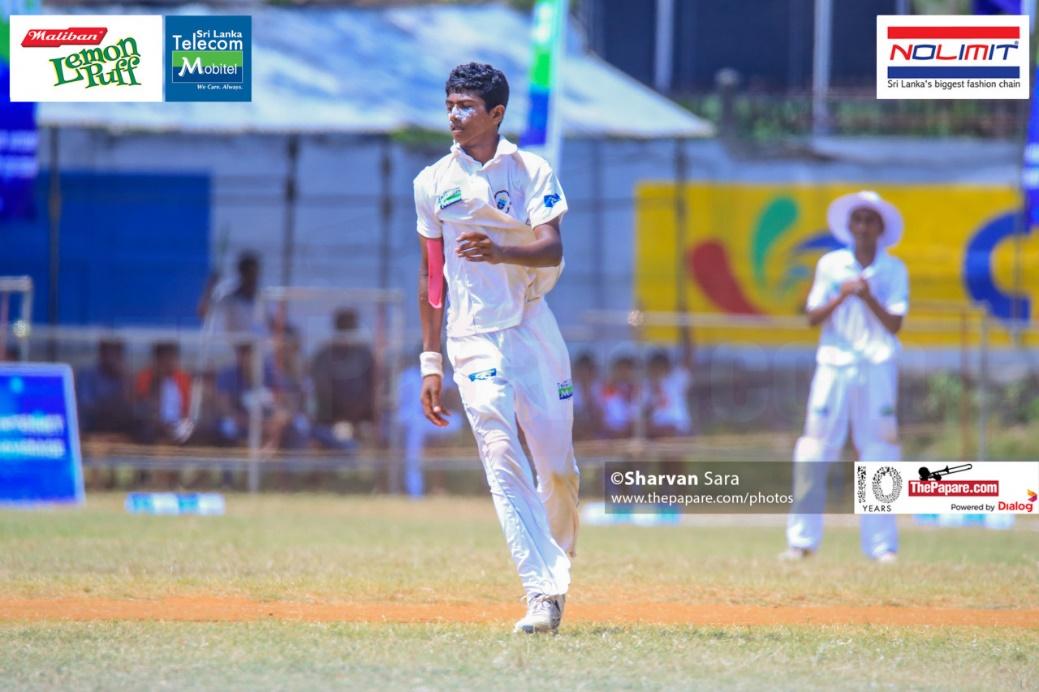 Kamalarasa Iyalarasan of Jaffna Central College had contrasting roles to play in the prestigious Battle of the North where he spent almost all 3 days in the middle.
With Jaffna Central owling first, Kamalarasa single handedly destroyed the St. John's innings with a 5-wicket haul to his name and carried his bat in the second innings of the match, playing a marathon 239-ball innings to solidify their batting effort.
Video: Kamalarasa Iyalarasan's all-round performance in the Northern battle
He only scored 77 runs, but that innings proved to be the difference between losing and drawing the match for Jaffna Central College.
They survived a late charge by St. John's College in the 4th innings and when umpired called stumps they were on 176 for 7, clinching a thrilling draw.
Match Highlights | Day 01 | Day 02 | Day 03 | Scorecard
---
5. A hundred, a hat-trick, a herculean effort by Nuwanidu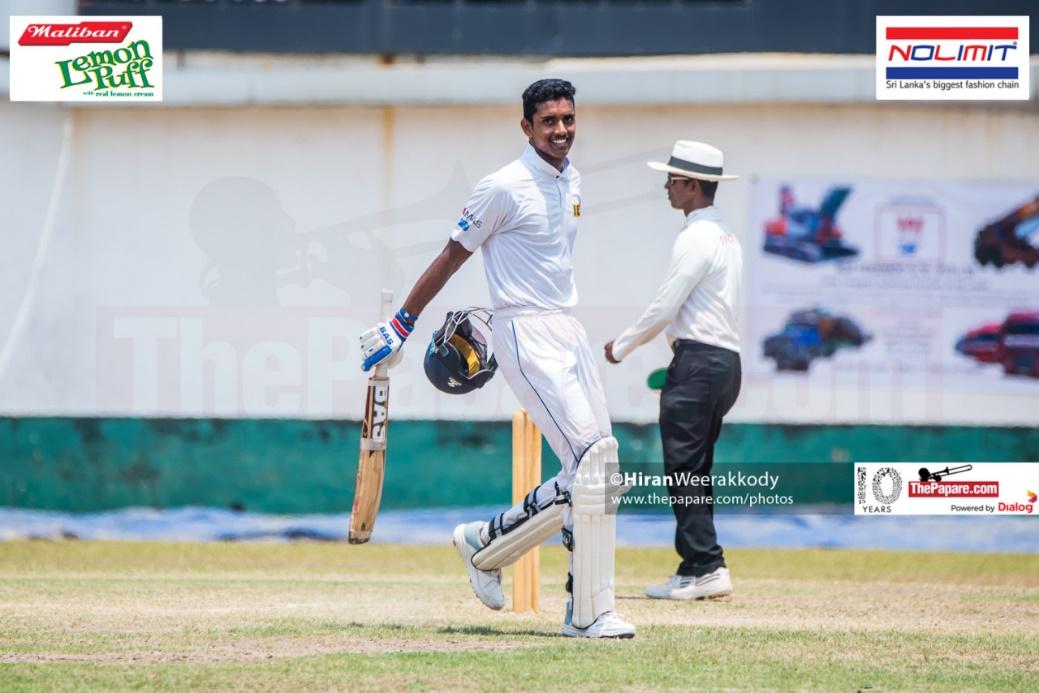 Nuwanidu Fernando who was the commander-in-chief of St. Sebastian's College for the 69th Battle of the Golds put on one of the most unforgettable big match performances by a captain during March Madness.
One might have thought Fernando had his moment in the spotlight after his first over hattrick on the first day. It was the first of its kind in the history of the Moratuwa clash and Fernando ended up with a 4-fer, becoming the highest wicket taker for the Sebastianites.
The second day brought more bliss to the Fernando family as Nuwanidu stroked a masterful century to guide his team to 220 before they declared in search of a win. The Fernando parents must have been beaming with pride as their younger son broke record after record at school level while their elder one, Vishwa had just played a major role in the maiden Test series victory of an Asian country in South Africa a few weeks ago.
---
4. Sandaru snatches 10; Thurstan triumph by 10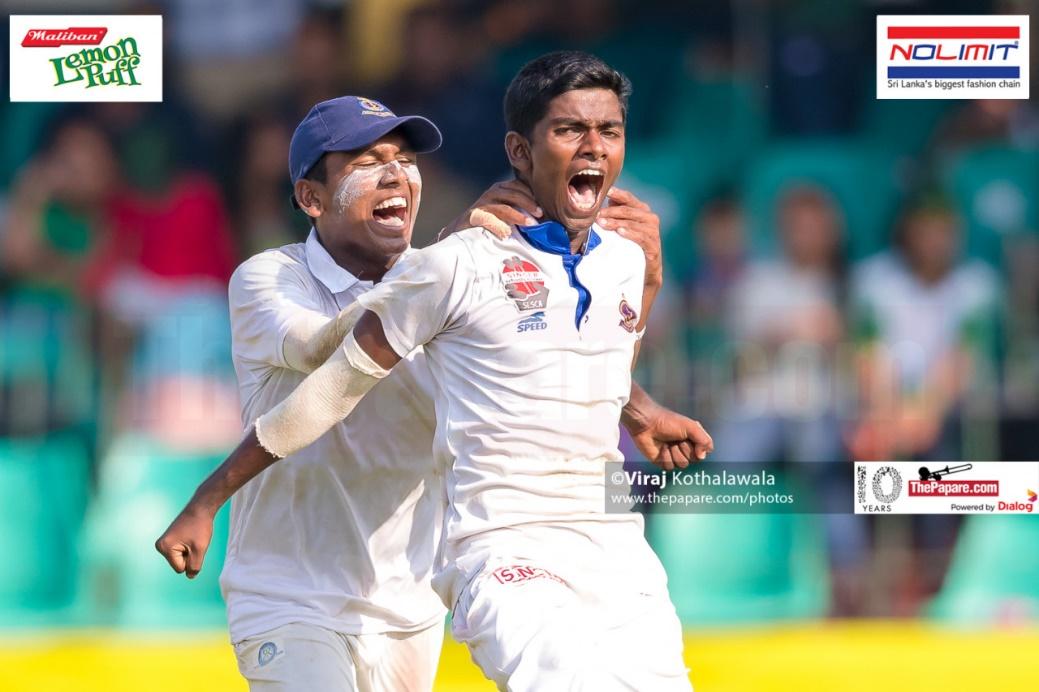 Thurstan College captain Sandaru Dias, spun a web around the Isipathana batsmen's defenses to eventually break the 19-year result-less streak at the Battle of the Brothers, earning Thurstan College a comfortable 10 wicket victory at Sinhalese Sports Grounds.
Isipathana were restricted to 169 & 144 thanks to Dias' magical spell of bowling which was responsible for half of the wickets of all Isipathana wickets to fall.
Video: Sandaru Dias' Big Match winning match bag of 10 wickets
Interestingly, Dias managed to break the opening partnership in the opposition's first innings and dismiss the final batsman in the Isipathana second innings to lead the team by example, also clinching the best bowler award at the big match.
Match Highlights | Day 01 | Day 02 | Scorecard
---
3. Thaveesha-Dilum duo does a Misbah-Azhar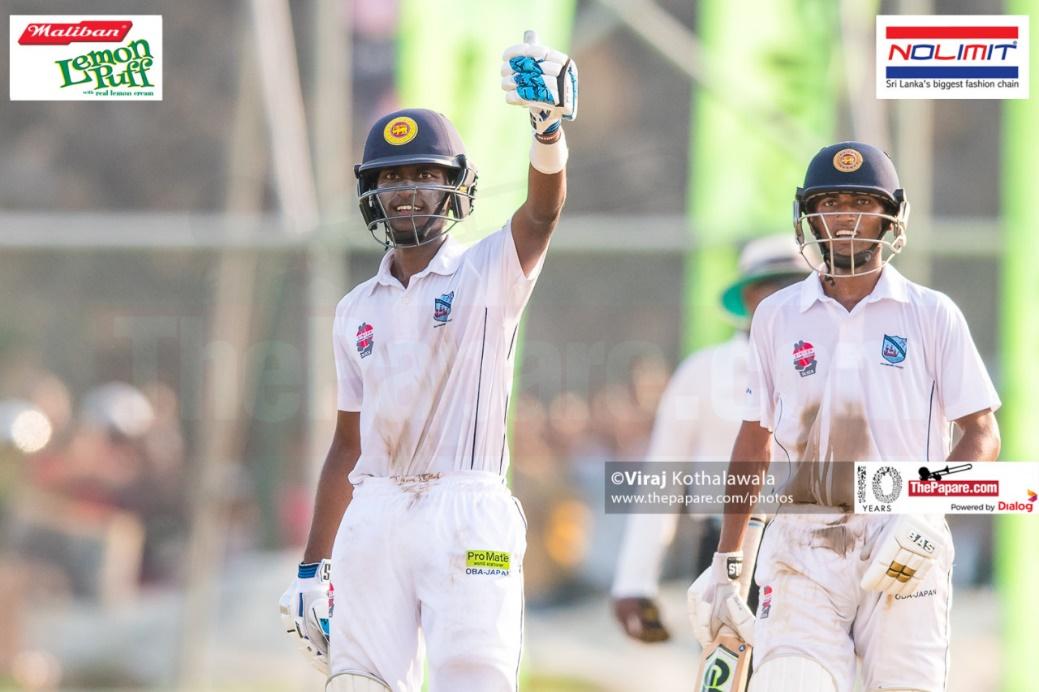 Remember that 'dark' sunset at Sharjah in 2014. Sri Lanka securing the first innings lead yet losing the match because of 4th innings heroics by Pakistan, chasing 302 in 60 odd overs and doing it with style on the back of a brilliant century by Azhar Ali. Misbah ul Haq added the finishing touches after playing a captain's knock of 68.
A similar script was enacted at the 114th Lovers' Quarrel and Mahinda College had to see a dark sunset at Galle except for this time, the winning side was cheered on by the people in Sri Lanka.
Watch: the final Over of the 114th Lovers' Quarrel
Dilum Sudeera and Thaveesha Abishek put on a match defining partnership, edging the Richmondites closer to victory, chasing 215 runs in 45 overs. Earlier in the match Dilum Sudeera destroyed the Mahinda innings with a match haul of 9 wickets for 90 runs and in the 4th innings chase, he was run-out for a run-a-ball 42 just before the last over of the match.
Needing 8 runs in that last over, Captain Thaveesha Abishek hit 2 boundaries off fast bowler Nipun Malinga to add the finishing touches to a thrilling victory just like Misbah did in 2014.
Abishek was unbeaten on 99, but surely, he will have no regrets.
Replay | Day 01 | Day 02 | Scorecard
---
2. Saint, Saviour, Super Santhush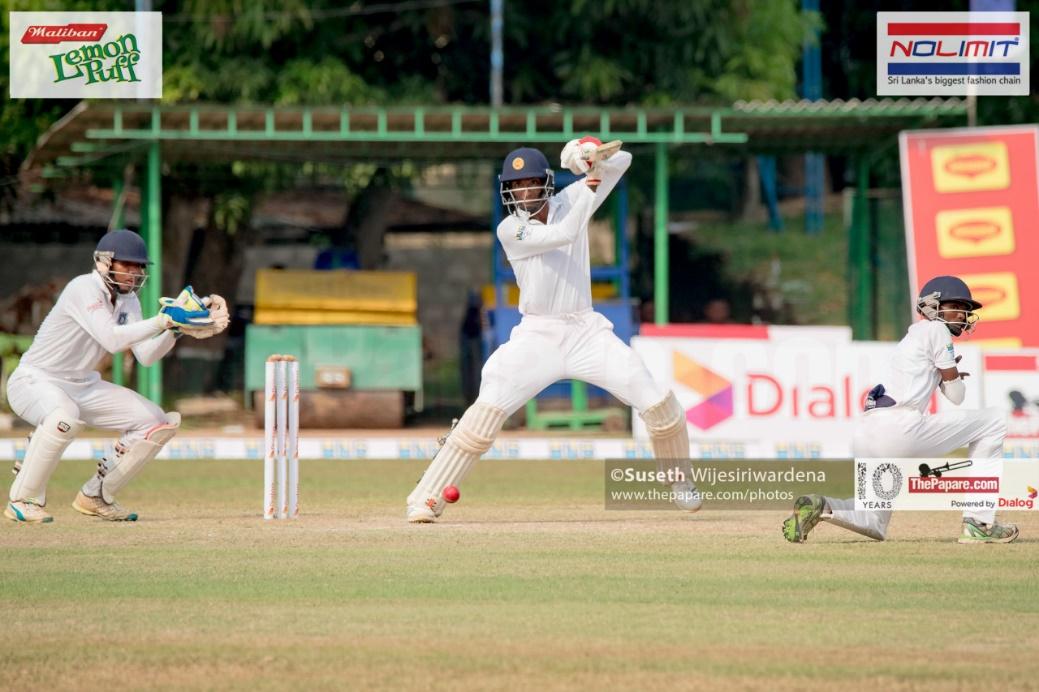 The name "Santhush" is a familiar name for Sri Lankans since the early 2000s. But now, it has become a name which sends shivers down opposition's spines in the Schools cricket arena.
Video: Santhush Gunatilake's heroics in his last Big Match
The Peterites were stuttering at 106 for 6 in the 85th Battle of Saints, leading by only 39 runs in the second innings and Josephians were almost sure they had this one in the bag after 11 years of waiting.
Enter Santhush Gunathilake.
St. Peter's College wanted their experienced campaigner to rise to the occasion to save them from the jaws of defeat and he did it in grand style. Gunathilake padded up with Kanishka Maduwantha to orchestrate an unbeaten record partnership of 211 runs to put St. Joseph's dreams to the gutter while occupying the crease for 161 runs.
That partnership was the all-time highest for any wicket for the Peterites and Gunathilake's match aggregate of 233 runs ended up becoming the highest match aggregate in Joe-Pete history.
Match Highlights | Day 01 | Day 02 | Scorecard
---
1. The Salute – A Royal bashing ft. Kalana Perera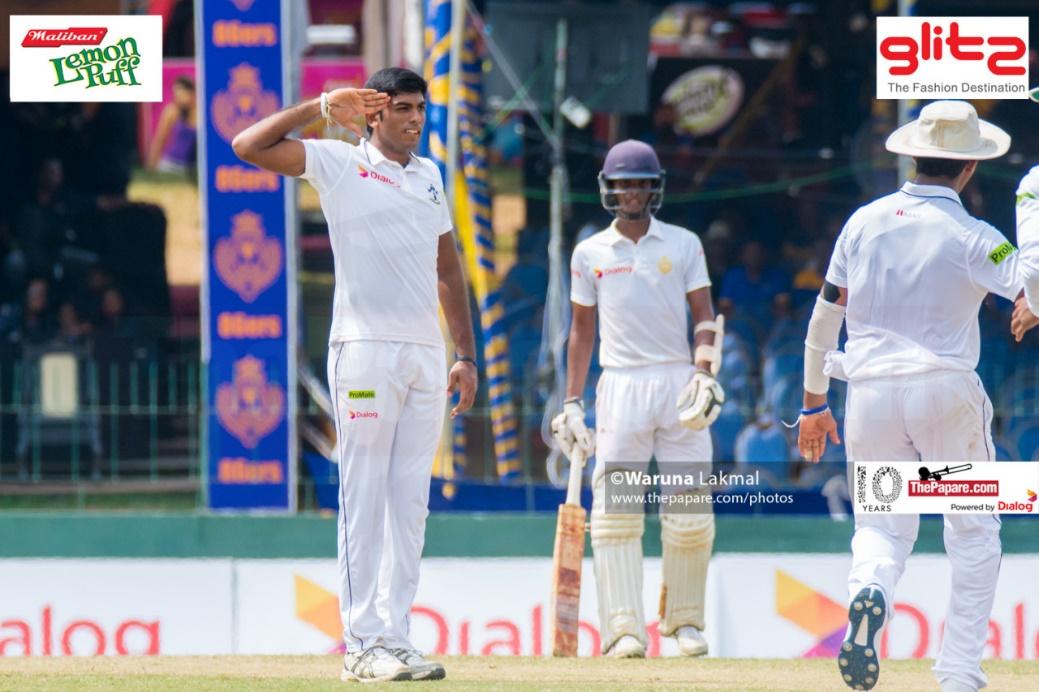 This was an easy choice as the best performance of the 2019 March Madness, for the shear dominance he showed with ball, bat and his aggressive mindset to bend the Royalists' knees at his foot in the 140th Battle of the Blues.
Royal batsmen were found dancing at Kalana Perera's swing & short pitched bowling from the start to end to gift Perera 6 wickets in the first innings which eventually had a major say in sealing the match for S. Thomas' College.
Video: Kalana Perera's all-round performance in the 140th Roy-Tho
His batting effort should be highlighted too as after collapsing for 169/8, Perera and Umayanga Suwaris built a crucial partnership for Thomians to stretch the first innings lead to 138.  His counter attacking 62 runs off 59 balls was a major factor (apart from his excellent bowling effort of cause) in the aftermatch of Thomian win.
Perera's match bag of 9 wickets and 62 with the bat were named as the best performance in the match and those salutes he sent after each wicket will be remembered in Royalist's hearts in the years to come.
Match Highlights | Day 01 | Day 02 | Day 03 | Scorecard
Do you agree with our list of best performances? Have your say in the comment section whether you agree with our picks or not!