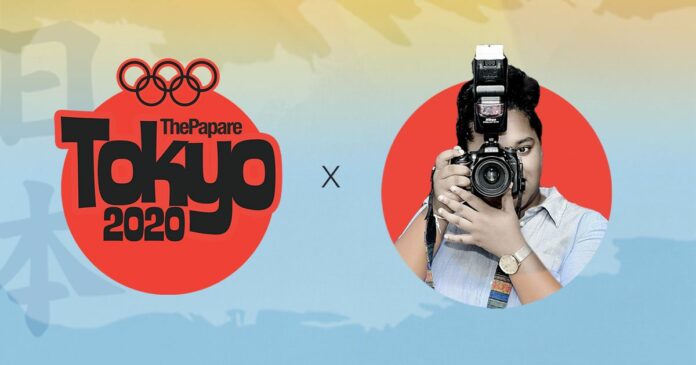 The world's greatest sporting extravagance is on the cards.  The XXXII Olympiad is set commence on the 23rd of July in Tokyo, Japan, amidst a global pandemic and minus spectators. The International Olympic Committee (IOC) has elected to conduct this epic event that unfolds every 4 years, despite all difficulties and obstacles.
ThePapare.com, your No 1 Sports hub has once again stepped forward to be your champion! We will be sending our representative, the multitalented photojournalist Dinushki Ranasinghe to Tokyo; she will be Sri Lanka's eyes and ears through this glorious sporting passage. 
Sri Lanka will be represented by 9 athletes; lining up in front will be our flag bearers Gymnast Milka Gehani and Judoka Chamara Nuwan, while the veteran Olympian Niluka Karunaratne will look to create some upsets. 
In the oh so exciting track and field division, we have an entry to the 100m Men's event in the form of Yupun Abyekoon and Nimali Liyanarachchi who was a late entry in the 800 meters.
Mathew Abeysinghe, the Sri Lankan swim sensation, is set to compete in the Men's 100m Freestyle while Aniqah Gaffor at 17 will be the youngest of the Sri Lankans and will compete in the Women's 200m Butterfly.
Shooting gets a representation with Tehani Egodawela set to compete in the 10m Air Rifle event and Mathilda Karlsson will be a Showjumping (Equestrian) entry. 
A contingent of crew at ThePapare.com is also placing themselves and bracing themselves for the expected news onslaught with a planned 24/7 vigil to bring you news first and fast. It's no doubt going to an exciting time for all of us.  Sri Lanka's No 1 Sports Hub believes it is their responsibility to lead the charge and keep our fans in-tune with all that is happening.  So, expect a barrage!
If you want up to date news, you can register for our new SMS alerts which will of course be our priority.
Register Here >> ThePapare's Daily Newsletter and SMS Alerts
The plan is also to cover the Olympics through ThePapare's customary photo albums, Vlog with a continuous flow of updated news, videos with highlights, interviews and much more.
Stay logged on to ThePapare.com for a stupendous coverage, the likes of what you have never seen.
>> Visit the Hub for more Tokyo Olympics 2020 news <<