Matthew Abeysinghe and Aniqah Gaffoor have been selected to be in the National Pool travelling to Tokyo for the 2020 Olympic Games, through universality slots in Swimming. The Games will be conducted from the 23rd of July  to the 8th of August in Shinjuku, Tokyo Japan.
Read – Yupun and Nilani in the Olympic squad to Tokyo
SLASU and the National Olympic Committee officially confirmed the Athletes' participation a short while ago today (30).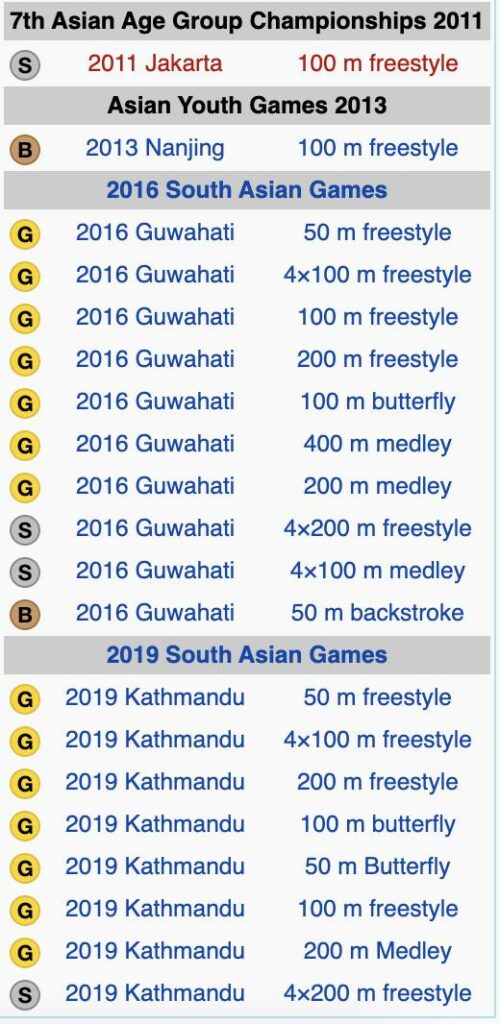 Abeysinghe is considered one of the greatest athletes in Sri Lanka for Swimming, and has represented the country in numerous national and international competitions. He won 7 Gold Medals at the 2019 South Asian Games, which was the last international meet the Sri Lankans competed in.
Abeysinghe was part of the 4X100m Team that qualified for the Finals of the 2018 Commonwealth Games, which was a first for Sri Lanka. Abeysinghe was the 1st swimmer to qualify under the Olympic Standard (B) to represent Sri Lanka in the 2016 Rio Olympic Games.
Abeysinghe will compete in the Men's 100m Freestyle event at the Tokyo Games.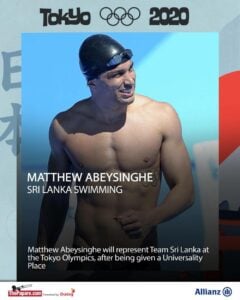 Aniqah Gaffoor, the youngest athlete of the Sri Lankan contingent to travel to Tokyo next month, will participate in her first ever Olympic Games at the age of 17. Gaffoor resides in Thailand, and entered the international arena in 2019.
In 2019, she represented Sri Lanka at the 2019 World Aquatics Championship held in Gwangju, South Korea. In it, she competed in the Women's 50m Butterfly and Women's 100m Butterfly events. In the same year she also won one Silver medal and one Bronze medal at the 2019 South Asian Games in Nepal.
Gaffoor will compete in the Women's 100m Butterfly event at the Tokyo Games.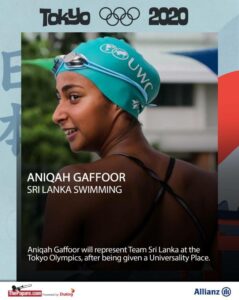 >>Visit Tokyo Olympics 2020 hub <<