RECENT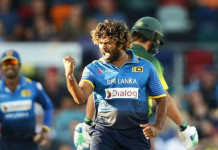 ක්‍රිකට් ක්‍රීඩාවේ චමත්කාරය ඉහළින්ම රස විඳිය හැකි අතිශය උණුසුම් ක්‍රිකට් තරගාවලියක ආරම්භය සිදුවීමට තවත් ඉතිරිව ඇත්තේ දින 2කටත් අඩු කාලයකි. ඒ කැන්ගරු දේශයේදී පැවැත්වෙන...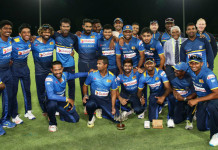 Sri Lanka comprehensively defeated the Australian Prime Minister's XI by 5 wickets in their tour T20 match played under lights at Manuka Oval in...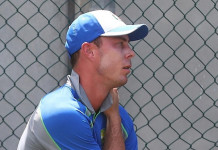 Ben Dunk called in to replace Chris Lynn star after the Brisbane Heat star aggravated a neck injury at training last weekExplosive batsman Chris...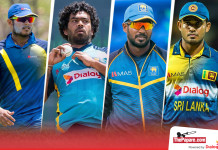 எதிர்வரும் அவுஸ்திரேலிய அணியுடனான மூன்று போட்டிகளை கொண்ட டி20 போட்டி தொடருக்கு இலங்கை அணித் தலைவராக உபுல் தரங்க பெயரிடப்பட்டுள்ளார். அதே நேரம் நீண்ட காலமாக எதிர்பார்த்திருந்த வேகப்பந்து வீச்சாளர் லசித் மாலிங்க...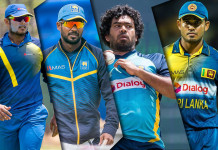 ඕස්ට්‍රේලියාව සමඟ පැවැත්වෙන තරග තුනකින් යුත් විස්සයි විස්ස ක්‍රිකට් තරගාවලිය සඳහා සහභාගී වන ශ්‍රී ලංකා සංචිතයේ නායකත්වයට උපුල් තරංග පත්කොට තිබේ. දිගු කාලීන නිහැඬියාවකින්...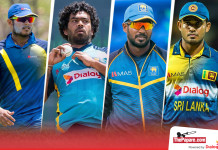 Sri Lanka has named Upul Tharanga as the captain of the T20 squad for the forthcoming three-match series against Australia, which will see the...