RECENT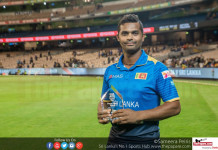 Asela Gunarathne smashed the innings of his life to produce one of the greatest wins for Sri Lanka as they came from behind to...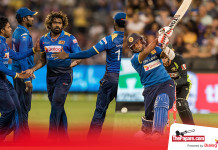 அவுஸ்திரேலிய அணியுடன் இடம்பெற்ற விறுவிறுப்பான முதலாவது T-20 போட்டியில் 168 ஓட்டங்களை இலக்காக விரட்டிய இலங்கை அணி அசேல குணரத்னவின் அதிரடியின் உதவியுடன் 20ஆவது ஓவரின் இறுதிப் பந்தில் விளாசிய பவுண்டரியுடன் 5...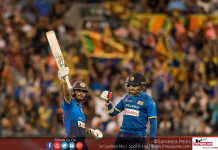 Asela Gunarathne steered Sri Lanka to a nail-biting five-wicket win over Australia in the first T20I match at Melbourne Cricket Ground (MCG) on Friday.Photos:...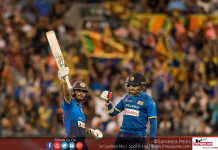 ශ්‍රී ලංකා ක්‍රීඩාලෝලීන් නොඉවසිල්ලෙන් බලා සිටි ශ්‍රී ලංකාවේ ඕස්ට්‍රේලියානු 20-20 තරග සංචාරය ආරම්භ කරමින් පළමු විස්සයි විස්ස තරගය අද (17) පුංචි ශ්‍රී ලංකාව ලෙස...
Sri Lanka T20 skipper Upul Tharanga sharing his views ahead of the opening match in the three-match series in Melbourne on Friday.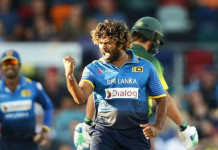 ක්‍රිකට් ක්‍රීඩාවේ චමත්කාරය ඉහළින්ම රස විඳිය හැකි අතිශය උණුසුම් ක්‍රිකට් තරගාවලියක ආරම්භය සිදුවීමට තවත් ඉතිරිව ඇත්තේ දින 2කටත් අඩු කාලයකි. ඒ කැන්ගරු දේශයේදී පැවැත්වෙන...