RECENT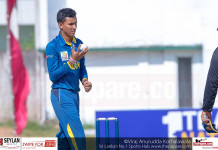 ශ්‍රී ලංකා යොවුන් ක්‍රිකට් කණ්ඩායමේ ඕස්ට්‍රේලියානු තරග සංචාරය ආරම්භ කරමින් හෝබාර්ට් හිදී පැවැත්වුනු එකම ටෙස්ට් ක්‍රිකට් තරගය ජය පරාජයෙන් තොරව නිමාකර ගැනීමට ශ්‍රී ලංකා...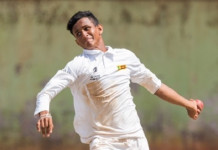 Left arm tweaker Praveen Jayawickrama starred with a six wicket haul as the Sri Lanka U19s managed to salvage a draw in their three...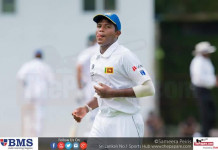 Sri Lanka U19s threw away a good start after being 61/1 to be reduced to 149/9 on a rain hit day two in Hobart.Resuming...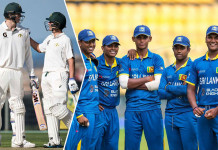 அவுஸ்திரேலியாவிற்கு சுற்றுப்பயணம் மேற்கொண்டிருக்கும் இலங்கை இளையோர் அணி அவுஸ்திரேலிய இளையோர் அணியுடன் ஒரு உத்தியோகபூர்வமற்ற டெஸ்ட் போட்டி மற்றும் ஐந்து ஒரு நாள் போட்டிகளில் விளையாடுகின்றது. அந்த வகையில் இலங்கை அவுஸ்திரேலிய கனிஷ்ட...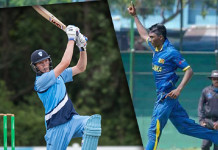 ශ්‍රී ලංකා යොවුන් පිළේ ඕස්ට්‍රේලියානු තරග සංචාරය අරඹමින් අද (08) හෝබාර්ට් ටෙස්ට් තරගයේ ප්‍රථම දිනය ක්‍රියාත්මක විය. තරගයේ මුල් පැය ඇතුළත ශ්‍රී ලංකා පිළ...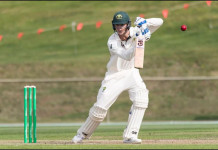 Twin tons by Jack Edwards (106) and Jonathan Marlo (100*) helped Australia U19s to 309, as the visitors, Sri Lanka U19s were 38 for...