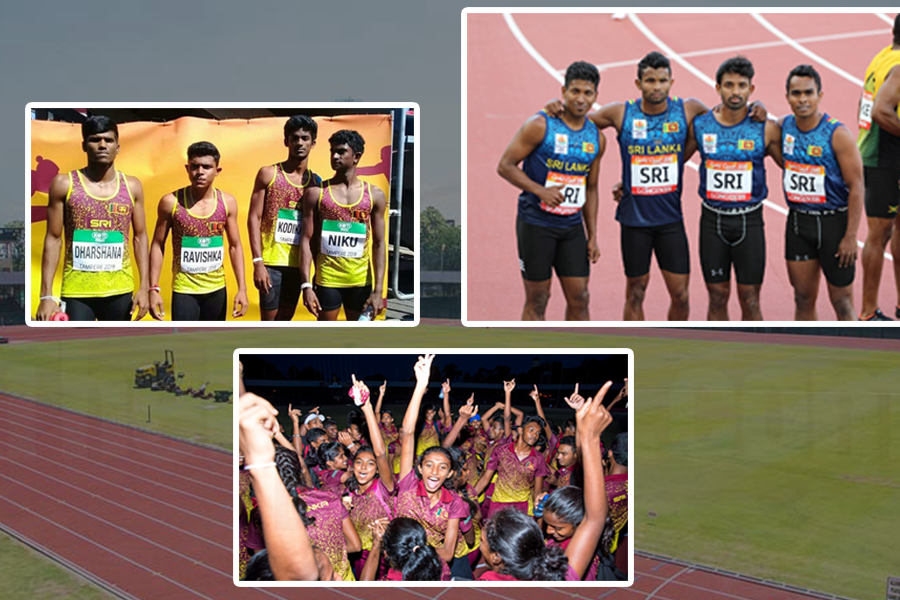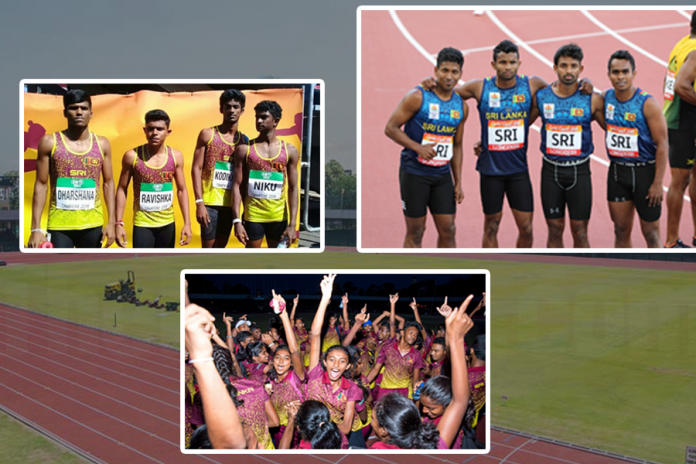 For track and field in Sri Lanka, 2018 showcased enormous potential and promise throughout the year in many areas.
Once an Asian powerhouse, Sri Lankan athletics was dormant in the past decade, after managing just one international medal (2007). Sri Lankan athletes throughout this year have showcased that they are on the right track to achieve international glory with some outstanding performances.  Here's a look back at a few of the standout moments where encouraging signs were showcased during the year.
Re-opening of Sugathadasa stadium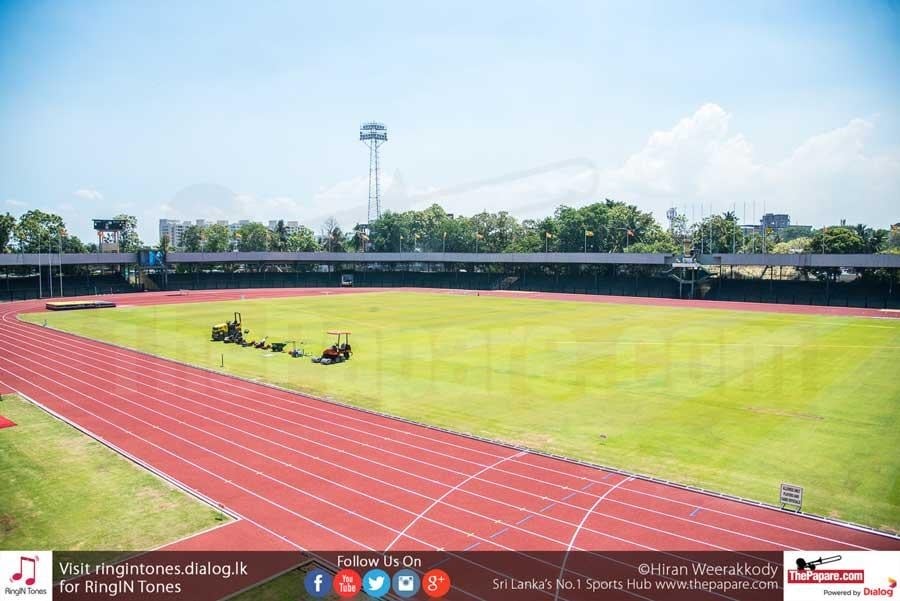 Arguably the best thing that happened to Sri Lankan athletics in 2018, after laps of 8 long years, the synthetic track at the Sugathadasa Stadium was re-layed, providing the athletes with an international standard surface. Athletes who were compelled to train and compete at the severely damaged and barley functional Diyagama stadium, risking injury, were given new life with the newly refurbished stadium.
Sri Lanka's premier sporting complex ….
Men's 4X100 at Commonwealth Games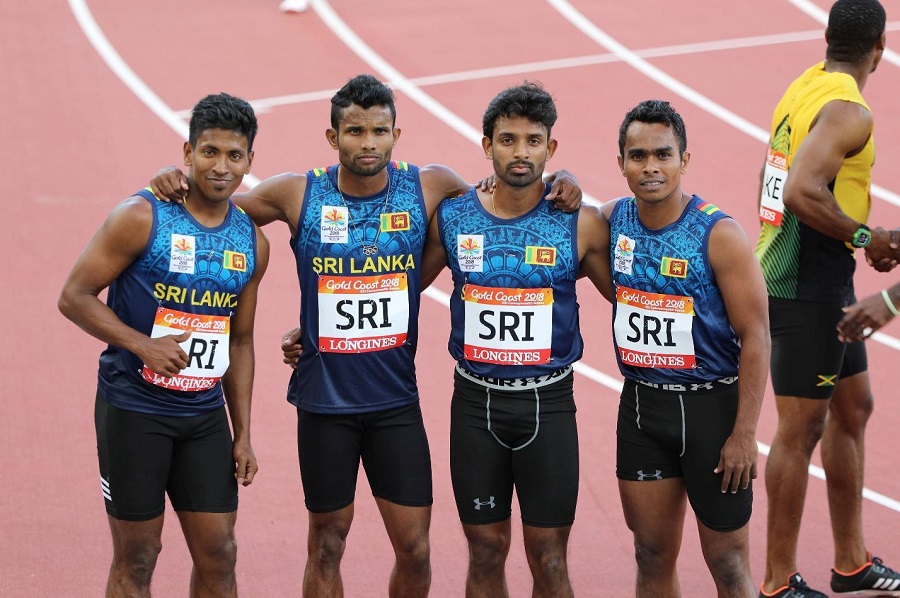 Sri Lanka recorded its largest medal haul at Commonwealth Games this year at the Gold Coast Commonwealth Games 2018. Despite failing to contribute any medals to the tally, Sri Lanka's Men's 4X100m team created history at the Commonwealth Games as they clocked 39.08secs, coming 6th in the final to create a new national record, bettering the previous record of 39.38secs which was established in 2015.
Sri Lankan Men's 4X100m team created….
First look at the young superstars – South Asian Junior Athletic Championship (SAJAC)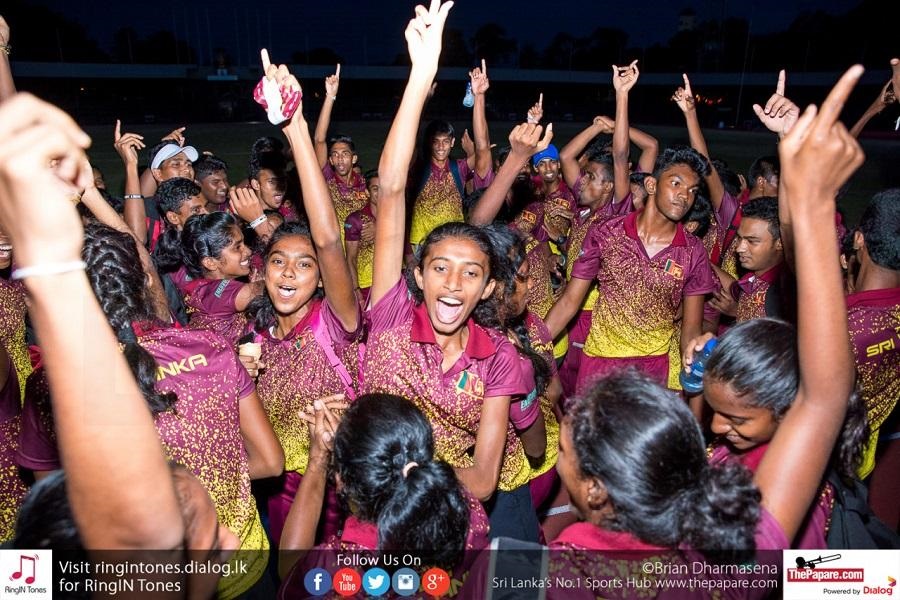 The 3rd South Asian Junior Athletic Championship (SAJAC) which was held in May marked the resplendent return of international athletic competitions to the Island and also provided a glimpse at the young talent the country possesses. The Sri Lankan juniors were placed second behind India overall, amassing a total of 41 medals which included 12 Gold, 10 Silver and 19 Bronze medals. The young superstars were responsible for 8 new meet records at the competition.
The junior Sri Lankan athletes were on fire….
Record medal haul at Asian Junior Athletic Championship (AJAC)
The Sri Lankan juniors managed a whopping total of 9 medals at the Asian Junior Athletic Championship 2018 which was held in Gifu, Japan. This was Sri Lanka's best performance at the competition and consisted of 3 Gold, 4 Silver and 2 Bronze medals. Quarter miler Aruna Darshana was crowned the junior Asian champion in the Men's 400m as he clocked an impressive time of 45.79secs, a new Asian record in the event. 17-year-old Parami Wasanthi shaved off over 15 secs from her previous best, clocking 10:21.54 to win Gold in the Women's 3000m steeple chase. Despite competing with athletes two years her senior, Parami showcased immense potential and has already put a marker on the 2020 Asian Junior Gold.
They were a bunch of juveniles, they did …..
IAAF World U20 Championship 2018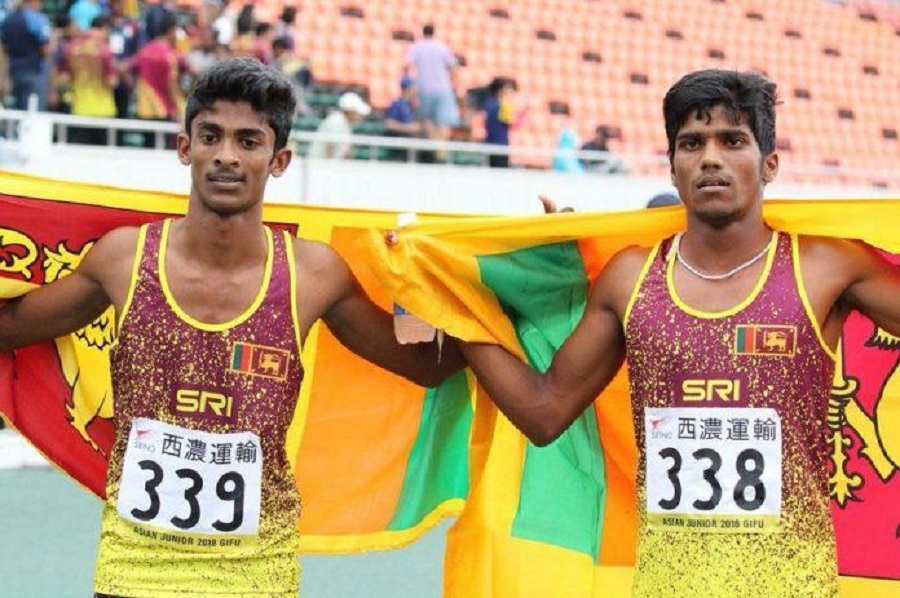 Sri Lanka sent a team of 11 Junior athletes to the IAAF World U20 Championship which was held in Tampere, Finland. The men's 4X400 relay team got through to the finals of the event becoming the first junior team to enter a World championship final. The young junior quartet was placed 8th, clocking 3:09.38. The Sri Lankan team was the only Asian team to qualify for the finals of the event.
Sri Lankan U20 Men's 4X400 team who became ….
Athletics, the best performing team at the 2018 Asian Games
Sri Lanka sent its largest ever contingent to the 18th Asian Games 2018 but despite sending a total of 172 athletes and 72 officials, Sri Lanka returned medal-less. Sri Lankan track and field team which consisted of 11 athletes, was the best performing team at the competition. The men's 4X400m team came ever so close to a medal finish as they raced their heart out to clock 3:02.74secs merely 0.03secs shy of the national record but had to be satisfied with a 4th place finish. This team comprised of two junior athletes in Aruna Darashana and Pasindu Kodikara who are just 19 years of age.
Sri Lanka's prime medal prospects …..
Parami becomes first Sri Lankan youth Olympic medalist
Junior Asian Champion, Parami Wasanthi Maristella delivered Sri Lanka's first International medal in athletics since Susanthika Jayasinghe's Bronze at the 2007 IAAF Word Athletic Championship. 17-year-old Parami, who competed in the Women's 2000m steeplechase, secured the bronze medal behind a Kenyan and an Ethiopian athlete. Sri Lanka fielded a team of 4 track and field athletes including Paarami. The other three athletes also impressed as they managed to notch up some encouraging performances. High jumper Seniru Amarasinghe was placed 4th overall and narrowly missed out on a podium finish. Quarter miler Dilan Bogoda finished 7th overall while Shelinda Jansesn, the other member of the team, delivered a thrilling personal best performance in the second leg of her event where she won the heat to become the 10th overall in her event.
At the 3rd Youth Olympics Games 2018….
2018 was indeed a year that was filled with promise. Especially with a crop of young athletes taking center stage and bringing glory to Sri Lanka at international competitions. There is no doubt, after a lengthy lay off, Sri Lankan athletics has woken up from a long slumber, it is now up to the responsible authorities to make sure that these promising performers are well nurtured and looked after so they will be able to reach their full potential which will no doubt put Sri Lanka back on the World Athletic map.