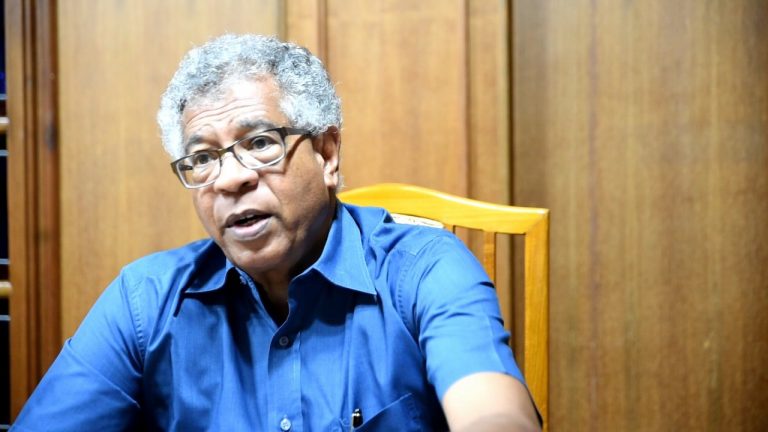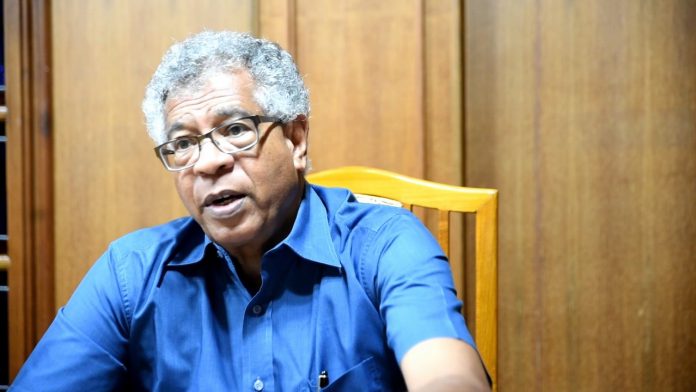 ශ්‍රී ලංකා ක්‍රිකට්  කණ්ඩායම් කළමනාකාරවරයෙකු වන මයිකල් ද සොයිසා මහතා ඊයේ (29) දිනයේ දී අභාවප්‍රාප්ත වී තිබෙනවා. ඔහු මිය යන විට  73 වැනි වියේ පසු වුනා.
ශ්‍රී ලංකා කාන්තා ක්‍රිකට් කණ්ඩායම හා ඕස්ට්‍රේලියානු ……..
සොයිසා මහතා සිංහල ක්‍රීඩා සමාජය (එස්. එස්. සී) සතුව සිටි දැවැන්ත චරිතයක් වන අතර, එස්. එස්. සී නියෝජනය කළ දක්ෂ තරුණ ක්‍රීඩකයින් රැසක් ශ්‍රී ලංකා ජාතික කණ්ඩායම නියෝජනය කිරීමට වරම් දිනා ගත්තේ එස්. එස්. සී ක්‍රීඩා සමාජය ඉහළ මට්ටමක තිබූ නිසයි. 
එසේම මේ වසර මුල දක්වා ශ්‍රී ලංකා ක්‍රිකට් ආයතනයේ උපදේශක කමිටුවේ ප්‍රධානියා ලෙස සොයිසා මහතා කටයුතු කළා. ශ්‍රී ලංකා හිටපු ක්‍රිකට් ක්‍රීඩකයින් සහ ක්‍රීඩකයින් රැසක් සොයිසා මහතාගේ අභාවය පිළිබඳව සිය නිල සමාජ මාධ්‍ය ගිණුම් හරහා සටහන් පළ කර තිබුනා. 
RAP it up SSC…. we lost a passionate man who loved cricket today. May you rest in peace My Friend ?? #Michael De Zoysa https://t.co/SpoVGPlfDI

— Mahela Jayawardena (@MahelaJay) September 30, 2019
Sad to hear the demise of our former team manager Mr Michael Desoyza a man who was extremely passionate , dedicated and who gave everything to cricket.May your soul RIP god bless pic.twitter.com/7DsaCzeZG0

— Angelo Mathews (@Angelo69Mathews) September 30, 2019
Was a great man .. will be missed . Rest In Peace Michael De Zoysa. Did soo much for cricket in Sri Lanka !!! pic.twitter.com/5w8JHr5fMm

— Russel Arnold (@RusselArnold69) September 30, 2019
So sad and shocked to hear the loss of our own Mr Michael De Zoysa who was our former Manager,Ground Secrataty of Sinhalese Sports club. He's been a great sever and an administrator for cricket in our country. We will miss you. Rest In Peace.? pic.twitter.com/CeMGlYxhBa

— Kaushal (@SilvaKaushal) September 30, 2019
එතුමාගේ දේහය හෙට සිට (1) මහජන ගෞරවය සඳහා බොරැල්ල මල් ශාලාවේ තැන්පත් කිරීමට නියමිතයි. දේහය පිළිබඳ අවසන් කටයුතු මේ මස 3 වැනිදා සවස 4ට බොරැල්ල පොදු සුසාන භූමියේ දී සිදු කිරීමට නියමිත බව පවුලේ අය දන්වා සිටිනවා. 
මෙම සිදුවීම නිසා ශ්‍රී ලංකාව හා පාකිස්තානය අතර අද (30) කරච්චි හිදී පැවැත්වෙන දෙවන එක්දින ක්‍රිකට් තරගයේ දී ශ්‍රී ලංකා ක්‍රිකට් ක්‍රීඩකයින් කළු පටි පැලඳ ක්‍රීඩා කරමින් සිය ශෝකය ප්‍රකාශ කිරීමට නියමිත බව ද වාර්තා වෙනවා. 
ThePapare.com අප සොයිසා මහතාගේ පවුල් හිතවතුන් වෙත අපගේ සාතිශ්‍ය සංවේගය පලකර සිටිමු.
>> තවත් ක්‍රිකට් පුවත් සඳහා පිවිසෙන්න <<