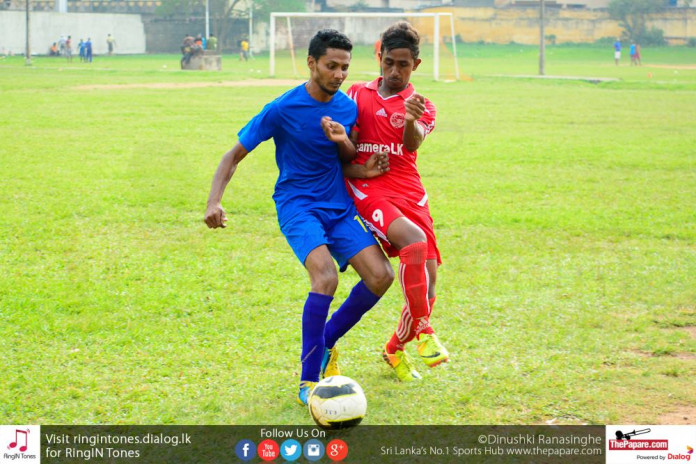 Vikings SC won their second round FA Cup match against Victory SC 1-0 at the City Football Complex.
It's still the early stages of the FA cup but lesser known teams are trying to make a name for themselves.
Vikings took on the Victory SC in their second round knockout match. Victory SC kicked off proceedings in what seemed to be a tight encounter between these two amateur clubs.
Vikings dominated the first half. They managed to create many chances right throughout the 45 minutes but the closest they got was when Chaminda Dharmapriya shot the volley from outside the box which found the upright.
Sajith Harshana and Asitha Premasantha the two forwards got a few chances as well but to their dismay, they weren't able to find the target.
Victory SC defense was lacking basics as they gave Vikings forwards enough space to work the ball forward.
Their offensive play was quiet good but they weren't given the chance to have a shot on target by the Vikings back line.
Vikings kept on pushing forward from the restart as Sajith Harshana almost broke the shackles but he was denied by a brilliant diving save from Rahiq Liyafdeen.
Victory was given no chance to get to the other side of the pitch as Vikings kept on applying pressure on the backline of Victory SC.
The winning goal came in the 69th minute for the Vikings when skipper Asanka Silva taking the corner and sending it across the goal which found Hansana Chamathkara, who guided ball inside the net.
Victory SC's defense had no clue what so ever but Vikings finally managed to find the all-important goal to seal the win.
Victory SC tried to bounce back towards the latter part of the second half by putting fresh legs out there on the field.
It almost paid off but to their dismay they weren't able to find an equalizer.