New York is said to be the city which never sleeps. Likewise, Sri Lanka schools rugby and it's happenings never truly go to bed. Never. Almost every single school in the Championship who are worth their salt, have and are, in the process of setting up in preparation for what will be a bruising and openly run race with many takers.
Given the level of prep and year-round action, everyone was taken by surprise in the best possible sense, as the Sri Lanka Schools Rugby Football Association (SLSRFA) announced next year's schedule well in advance, outlining ALL age grade tournaments and most importantly, key dates for the 2019 season proper (League championship), Knockout trophy and sevens for the U20 or first fifteens.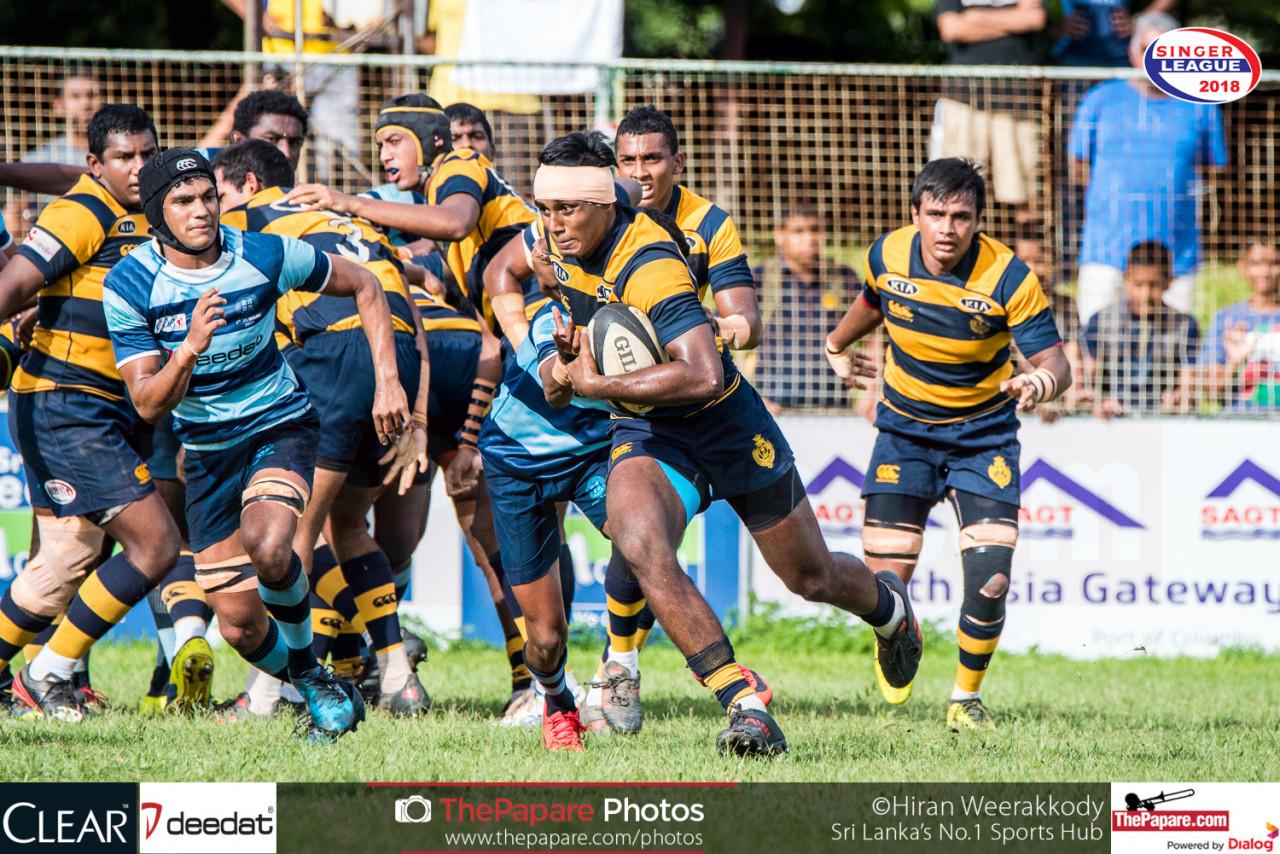 This means that ALL schools will now have full disclosure to what is expected and in return, we see no pullouts and lame duck reasoning for non-participation (in the KO and sevens)- as we witnessed this year. So, hopefully rugby fans will see a full complement in action and give fans, parents and sponsors full value for money.
The importance and credit where credits due is for SLSRFA, who have often been criticized as too slow to respond to the demands of the game. Referred to as "run by school masters", they have now set a brilliant precedent for which everyone will have to fall in line. It is extremely commendable.
The early preppers
Two of the key schools are on tour as we speak. One is on an elongated boot camp in New Zealand and the other, on a "reward" run which seems like a brief getaway commingled into a shopping trip.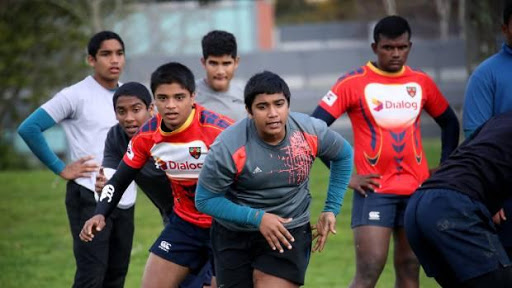 Read More: Sri Lankan college squad get a taste of Kiwi rugby culture
Bradby shield rivals, Royal and Trinity are both currently overseas as part of their prep. The two are worlds apart. Actually, about eleven hours flying time. Trinity, who are making their squad work hard in Wellington, New Zealand will complete forty four days of a boot camp in a bid to win back the Shield and most importantly, the Bradby Diamond in its 75th year.
Royal in their bid to reward the unbeaten 2018 league winning team, have taken the short haul flight to Singapore for a week-long gig of what will be training, sightseeing, playing a game of rugby against St Andrews College and fair to say, shopping at Mohamed Mustafa's.
Recycled coaching bin
A feverish pace has been set amongst all schools in the area where they spend the most amount of money. Coaching and coaches.
An estimated forty million rupees will be spent in salaries for these coaches as schools search for the coveted titles. We have witnessed a few key personnel make their moves as they switch schools in a very bullish market.
Shamly Nawaz and Colin Denish have taken up S Thomas' Mount-Lavinia and Zahira College respectively. It is essentially a straight forward switch from last season. Nawaz, who had a colorful season with the Maradana school in 2018, including a much publicized yellow card, will have his work cut out to pick up STC from their recent slump which included a record thumping at the hands of Royal in this year's Michael Gunaratne Cup, 0-55. So, anything is an improvement.
Viper Gunaratne takes over the reins of Isipathana, who are also looking to bounce back from a below par season. They of course retain majority of their side and will continue to do so until 2020. In theory, this is an excellent gig for Viper in my eyes- Pathana, will be a real threat in my early mail form lines.
Read more about the coaching developments:
Trinity College Kandy have struck gold in employing former Sri Lanka Rugby (SLR) high performance director and old boy, Inthi Marikar as their own director of rugby and caretaker coach. They are yet to formally announce a head coach for season 2019. Whichever way, he is one man who will turn around their fledgling fortunes one way or the other. Most likely by playing fast open rugby.
The top three. Royal, St Joseph's and St Peter's retain their incumbent coaches in D Lewke, N Ibrahim and S Martis, as all three with varying squads present strong cases for early favoritism. Given the player turnover versus retention, both saints have better sentiment than Royal but without seeing any meritorious trial form, it would be dangerous to make such assumptions.
The Bolter(s)
The clear bolter on their 2018 form are Wesley. Retaining coach Paul Toia and skipper Murshid Zubair, they are a tricky first round assignment for many, namely the top guns of their group in Royal and St Peter's. Amongst this triumvirate, there is an "upset" in waiting. I can't put my finger on it, just yet, but a bolter like Wesley are the perfect cat amongst the well-manicured pigeons. Maybe there are two "upsets" in waiting. A tempting but moderately long shot at odds.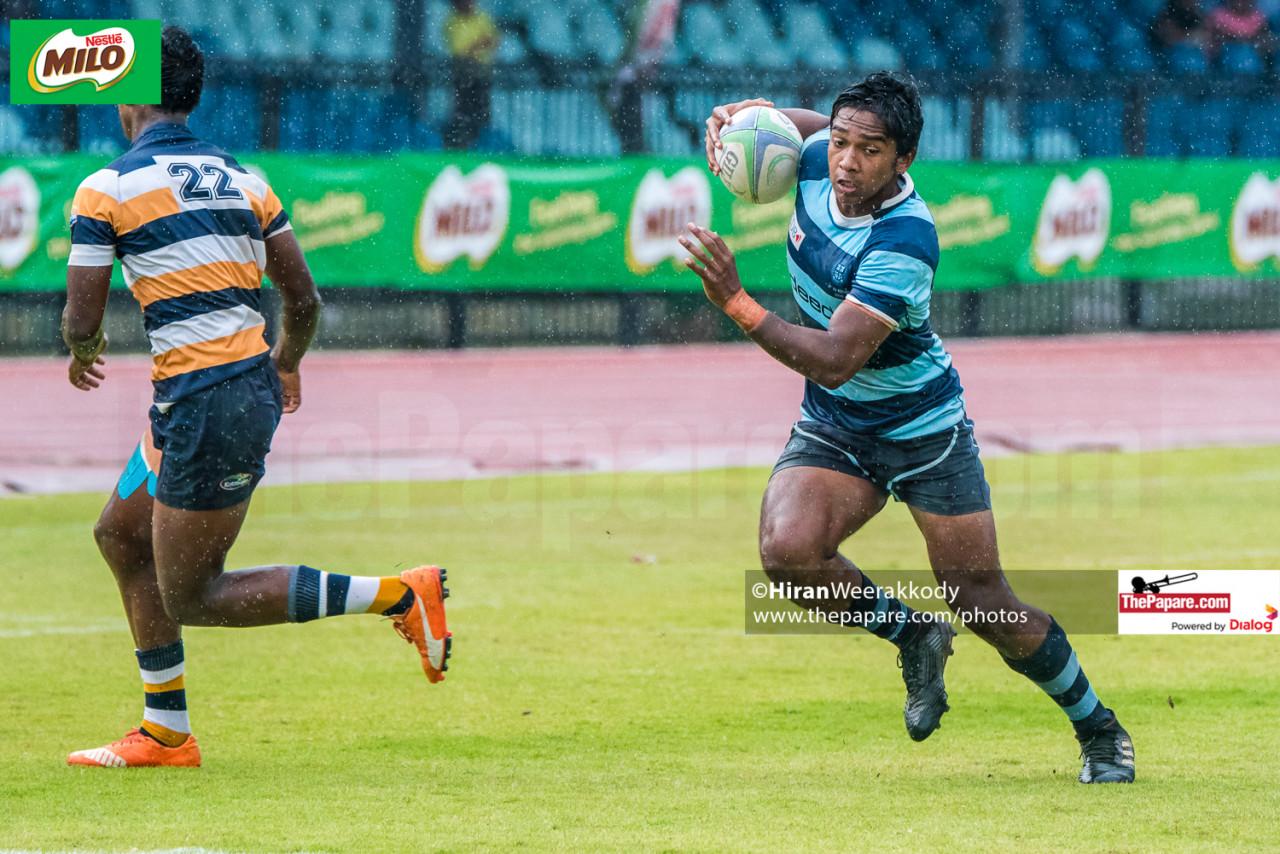 Newly promoted to the big league on the back of some incredible workmanship of coach Ananda "Castro" Kasturiarachi are Maliyadeva. They have lost a chunk of their 2018 contingent and have a full blown intro to the premiership as they will host defending champions- Royal. It will be interesting to see their approach and intent. They are a potential banana skin, especially in Kurunegala. It might not be Royal but they are a slippery eel in waiting for at least one "high profile" team. Again, only time will tell at double digit odds.
It's very easy back the favorite option every time. Instead, I look at possibilities and form lines based on what lies ahead. Looking to pick results from outside the box. That's what following this competition makes it so exciting. Much like when Wesley caused a stir by nearly rolling the hot pot in Royal college, DSS missing a last grasp conversion to lose by a point to Isipathana or a fourteen man Joes holding on against St Peter's as witnessed during this season. It was blissfully- riveting stuff.
Early notice and being put on notice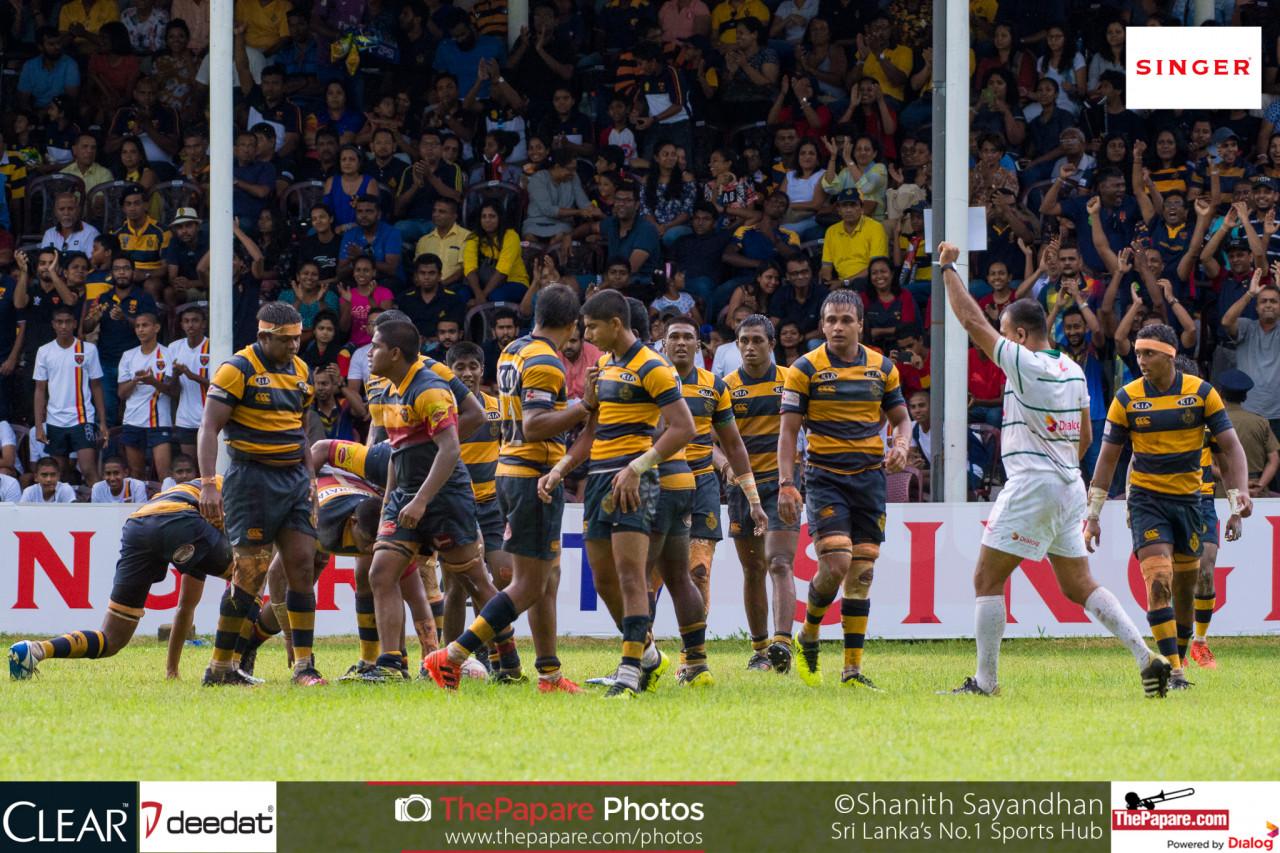 Just recently, I read a piece on a weekend newspaper about a "research" which concluded that "Sri Lanka schools rugby is only second to cricket" as a brand. Be that as it may, I was intrigued to find out who, what and where this "research" was carried out. I am yet to stumble upon it. Much like the holy grail. Let me know if you do.
So, instead, I can reliably state that #Straightup and ThePapare.com based on our legitimate research which actually exists, on a bonafide statistical model will be presenting a compelling and accurate look into the "schools rugby brand" and "economy" in the near future. This was merely to serve as a teaser to get your attention. We have.
Now, to the early notice and any potential pull outs.
As mentioned before, SLSRFA by making their program clear for all to view in good time have laid it all out. They should, ideally, go one step further and reiterate the importance of full participation to ensure the value of ALL tournaments and competitions. This, to avoid any lame and tame pull outs as witnessed this year.
If A/L exams are the excuse, allow for those sitting the exam to be excused and field those who aren't from the wider training group. I am fairly certain there would be plenty of kids and their parents who would wanting to wear the college jersey. Furthermore, this has been an age old "excuse" from a few. Now that we got that out of the way, let's not allow for it to get in the way.
The sponsors are clearly the most affected. Having key, non-participants means it makes for a devalued and hollow tournament. If you are to become the best, you need to play the best and beat the best. Therefore, MILO, who sponsor the KO need to assert their commercial viability and will to see complete participation to get absolute value.
Up-country rebellion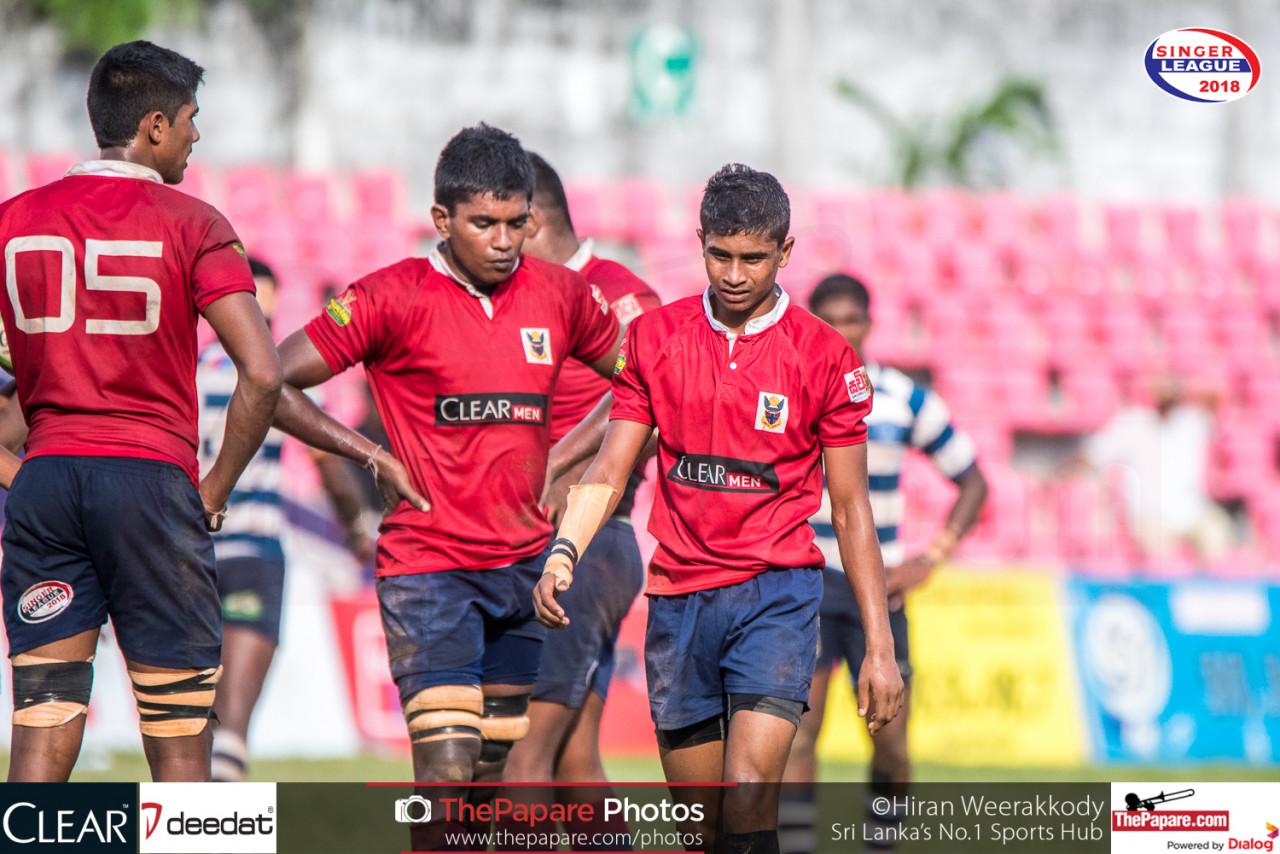 Fair to say that the Kandy contribution to the top of the table has diminished. That could all change very quickly in 2019. Kingswood who have threatened to smash down the door, eventually found a way to shut themselves out. Undoing plenty of good work right along the season which would frustrate most of their admirers.
Trinity, as stated who were the first cab out of the rank in preparation could have the ideal schedule to build on their new found EXPOSED form. It will be complemented with a good RUN ON form as the Bradby could be slated for later in the season. (Depending on second round scheduling)
Early predictor
Six months out it is almost crystal ball gazing to some degree. So, let me put it this way. We could fair and square expect a tight five-way go to the very bitter end.
Namely, in no particular order: Royal, St Joseph's, St Peter's, Trinity and Isipathana with a close tailing Kingswood and Wesley. Intriguingly, I would dare say that we won't be seeing any unbeaten teams for 2019. Everyone has a good enough chance to beat anybody on their given day.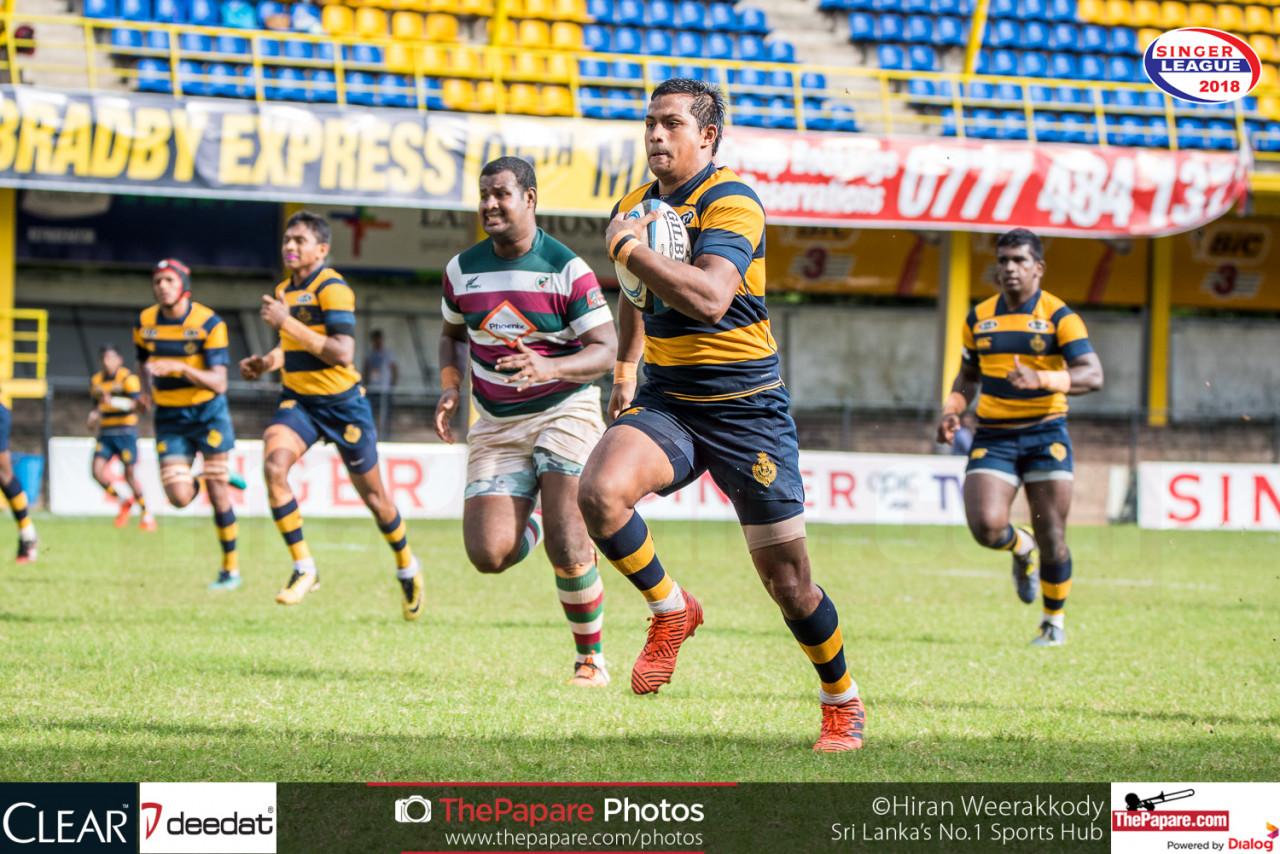 That would be a wonderful thing. It creates for more competition and compelling viewing. There are bound to be at least three "upsets". It will be, for the early favorites, on the road.
Out of the top three from 2018, St Peter's are the most likely and slimmest of favorites based on player retention and come from behind KO victory, albeit in a comp minus an unbeaten Royal. The defending league champs with their exodus are dead heating for joint second favoritism with St Joseph's. That said, coach Lewke in his astuteness will ensure they prep as best as they always do and negate any hangovers.
Now then, here is my spanner in the works. Wesley.
Along the way, they will beat any one of the top three. The form line and rollover looks to make that seem inevitable. Let's keep a close eye on the future months as we lead in to what feels like a lengthy and formidable preparation.
Read more from Boa-Athu;
Bankable game changer
Putting aside any fancy movements and complicated rugby, the one most potent game changer for any schoolboy team is goal kicking. Two and three points at a time.
In first fifteen rugby there will always be ample opportunity to kick for goal based on penalties conceded by the opposition. On average in SLSRFA, it is 22.3 per 70 minute game. Conservatively, if 30% of it is kickable, meaning 6.69 of them at 3 points a kick equates to 18-21 points per game. Not taking missed conversions into account.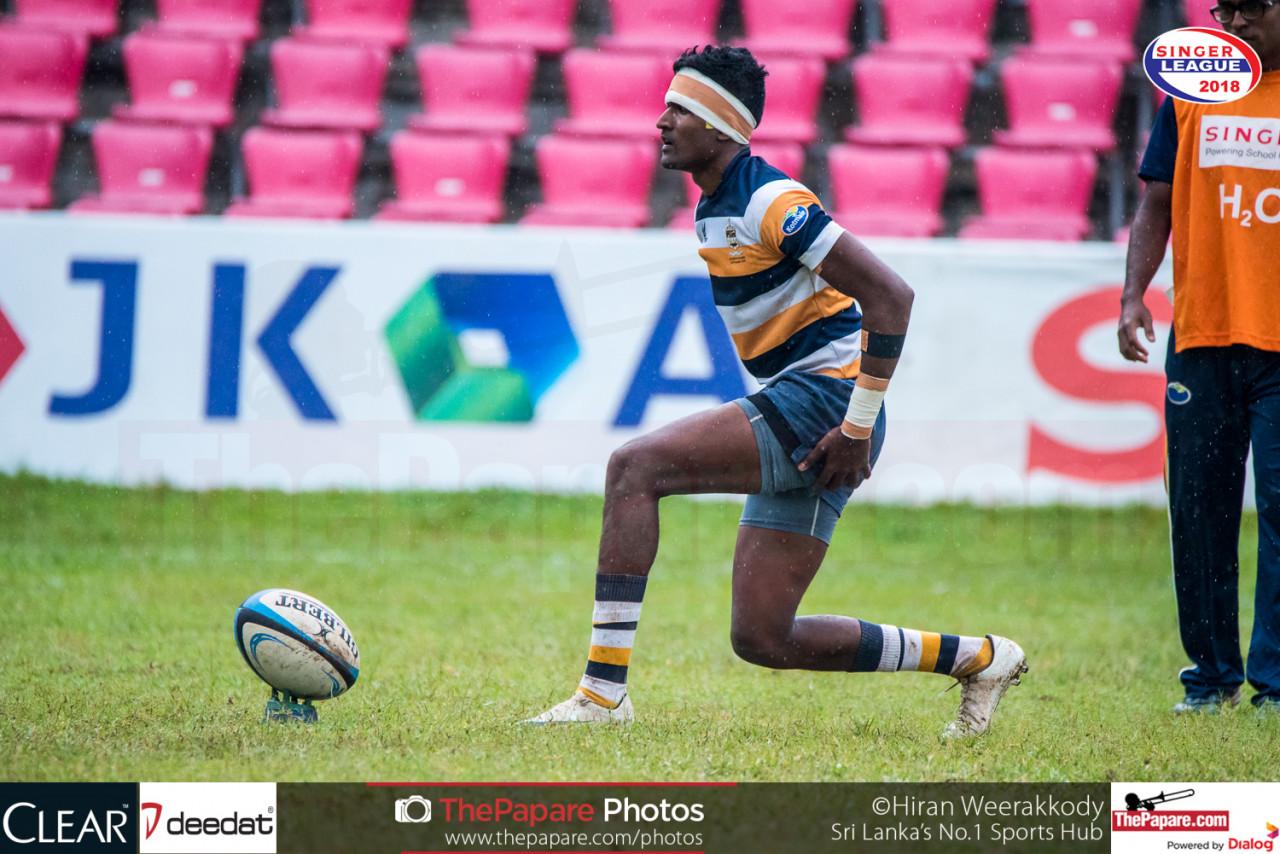 We witnessed a number of teams pay a very heavy price for their inability to kick goals or choosing not to. Declining the 3 points when on offer.
My message to all coaches is simple. Make your spot kicking count. If part of your game management and strategy is NOT to kick for goal, then don't make your kickers practice their art and waste hours of their lives doing so. It makes no sense. Instead train and hone in on what you intend to do- like kicking to touch and use a line out based driving maul.
However, if you want to bank the points in what I feel is the easiest and most straightforward game changer– then, make sure you prep with several goal kicking options within your squad. For this very fact, I am making Manilka Ruberu from Isipathana my single biggest "weapon watch" to add all points on offer. Given that Viper Gunaratne takes over the coaching, such a tactical combination with their player/coach experience is bound to feature with better game management. Shooting for goal and drop kicks.
A close second will be the return of a very dominant Royal- driving maul. By this I mean, their style of play will move back to an ultra-structured and watertight forward oriented game. It will be in your face and an inability to negate it will leave for familiar consequences. You know what's coming and there is very little you can do, based on previous evidence.
Thirdly, for some remarkable counter attacking from kick returns by the two leading saints. Joe and Pete. Looking to avoid any sort of set piece, moving the ball fast and wide with their back three to run it back at their opposition. This will especially be true against Royal, who both these teams have come unstuck in spectacular predictability at set plays (line out drives)
Warren Weerakoon of Trinity and Asiri Senevirathne from Kingswood to lead the Kandy schools revival. Brilliant soloists and enough experience to spark singular breaks and score points from. They are certainly worth an honourable mention.
Readiness index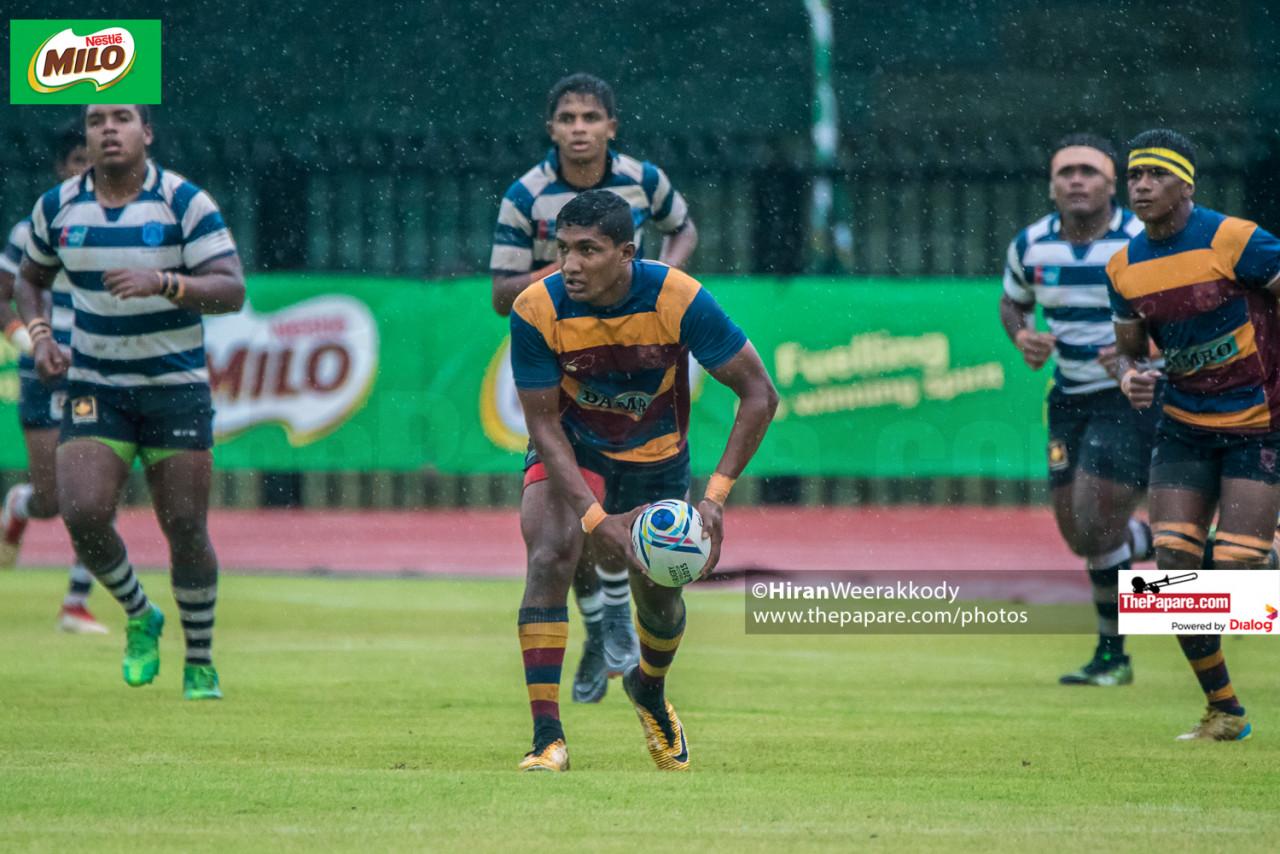 Based on what activity we are seeing and crucial 2018 form lines, I can only hope that this hasn't turned into a year round situation. These are, after all, teenage schoolboys who at the best of times need to focus on other life relates matters. There MUST be life after rugby for all of them not just a few.
Those who will get this balance right will get their readiness index "spot-on". Getting carried away with the more is better theory, training on a gameday morning- can have disastrous consequences. Each to their own I guess. Those who will, do so regardless for the sake of winning.
Let the intrigue carry on and no doubt with the coming months ahead, more spending in specialized coaching and "residential camps" will come into play. What's more as time ticks on, the respective coaches in a very familiar trend, downplay their own chances and glorify the oppositions. A sort of hopeful, psychological ploy to ratchet the pressure on opponents and in case they, themselves fail, prepare a soft landing with enough support at home base. Keep that firmly in mind when reading into any pre and ongoing season rhetoric.
On that note, our well-informed research team of "field informants" will have the good oil on all shape shifting. Eventually, help us to figure out any early predictions which will hopefully come right. It will make for compelling reading and debate.
That's it for now with my very-very, early mail. Watch this space. Let's see if we can pull this piece out in about ten months and compare the true results to this early mail.
Read Next: Rural form and city expectations