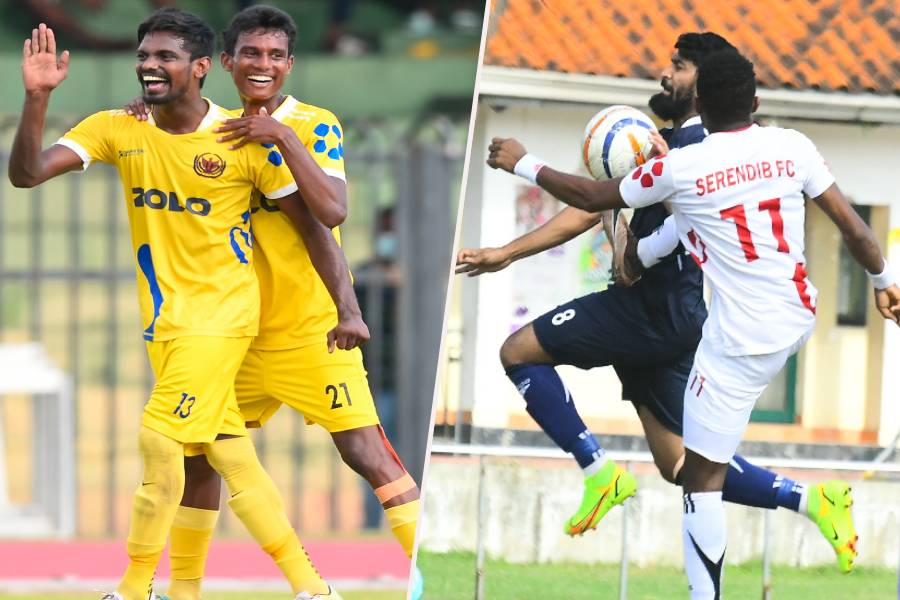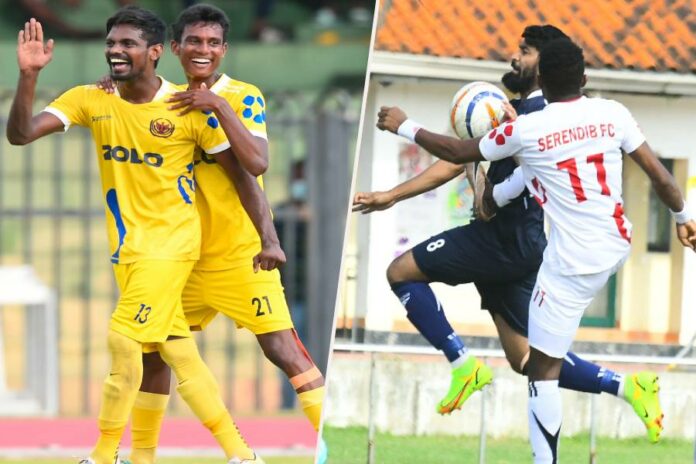 Negombo Youth's chances of finishing in the top four is in danger while Crystal Palace held Serendib to a draw and Saunders beat Police in week 11 of the Champions League 2022.
Serendib v Crystal Palace
Crystal Palace held Serendib to a 2-2 draw at the Maligapitiya Grounds in Kurunegala. Asante Evans scored for Serendib in the 41st minute as they went into the break up 1-0.
Zakeer Ahamed scored twice in the 52nd and 54th minutes to give Crystal Palace the lead early in the 2nd half. However, substitute Riyas Mohamed equalized for Serendib in the 65th minute.
Negombo Youth v Moragasmulla
Moragasmulla moved out from the bottom three of the points table after a surprise 2-1 win against Negombo Youth at the District Sports Complex in Galle.
Negombo led 1-0 at half time courtesy a goal from Niluka Janith in the 43rd minute. Moragasmulla equalized in the 50th minute through Dilan Madushanka and Nimala Dananjaya found the winner in the 74th minute.
Read More
Saunders v Police
A late goal saw Saunders defeat Police 3-2 at the Sugathadasa Stadium. Damith Pathirana scored first for Police in the 13th minute before strikes from Sundaraj Niresh and Indreewa Udara in the 24th and 41st minutes respectively saw Suanders lead 2-1 at half time.
Maduka Siriwardena equalized for Police in the 77th minute but Dilan De Silva found the winner in the 84th minute.
>> Click Here For more Football News <<