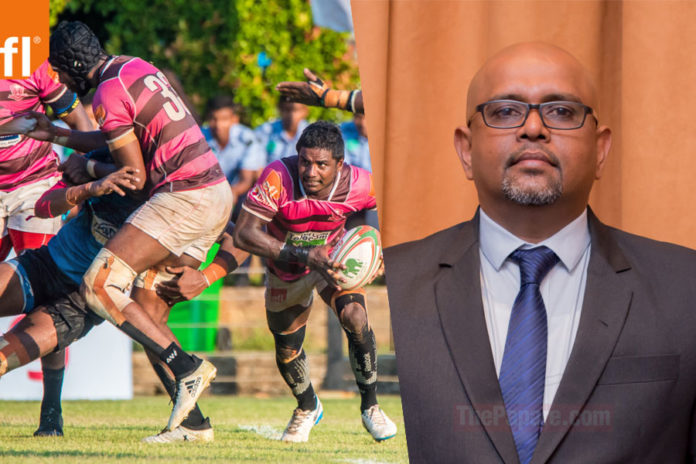 One of the country's premier sporting clubs Havelock Sports Club elected its former player Thushitha Peiris as President to lead the club for the years 2020/21. He succeeds Romesh Abeywickrema who held office in the last two years.
The Havelock SC Annual General Meeting (AGM) yesterday (19 Jul) saw two candidates running for president; Tyronne Coonghe and Thushitha Peiris. The voting saw the latter win with 146 votes as opposed to 96.
Read more: The failed enterprise of Sri Lanka Sevens
A product of D. S. Senanayake College, Thushitha joined the Pink brigade as a player in 1991 in the development squad and later progressed to play top division rugby until 2000.
He was also captain of the side in 1998 and later had a short stint in coaching.
Thushitha served as the secretary at Sri Lanka Rugby (SLR) in 2019 as well as for Havelock Sports Club during that time.
Havelock Sports Club's history dates back to 1915 with Roy Joachim founding the Colombo 5 club and since then there has been rich tradition built around its premise.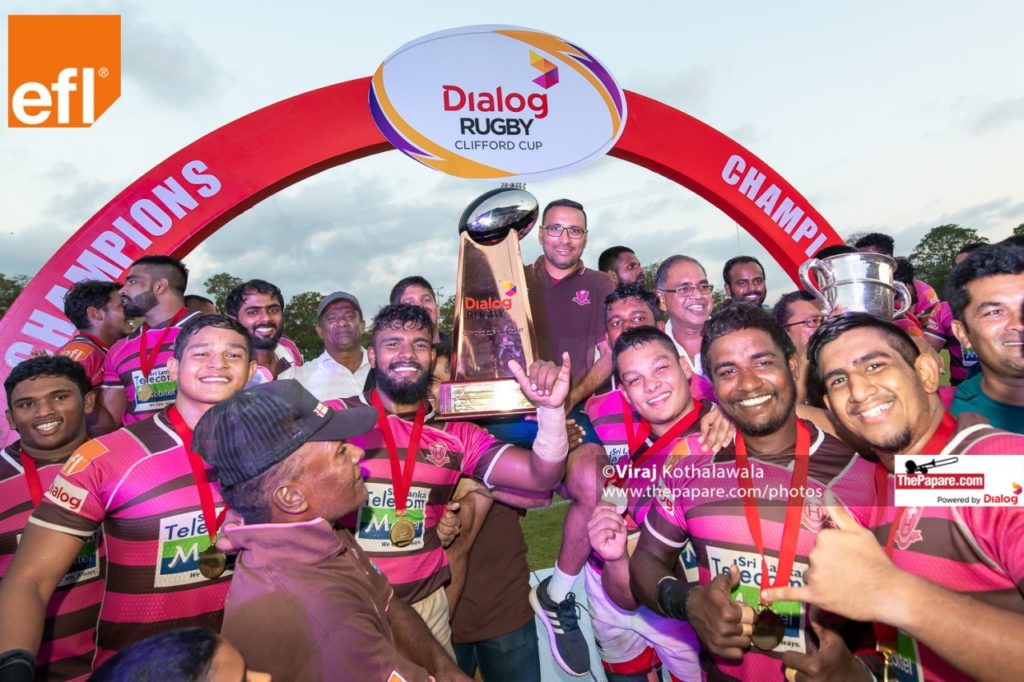 The club finished 2nd in the Dialog Rugby League in 2019/20 and later emerged Clifford Cup champions that same season. Unfortunately, they could not live up to the same promise in the recently concluded season.
ICYMI: Pakistan and Sri Lanka; United through sports
The complete list of office bearers for Havelock SC:
Patron:
Vice Patrons:
Lal Silva
Ana Saranapala
Jeyer Rodriguez
Dan Ratnam
Anton Benedict
Yoosuf Mukthar
Killi Pulendran
Lucien Rajakarunanayake
Kolitha Gunathilake
Trustees:
Ivor Maharoof
Wimal Senanayake
Office Bearers
Thusitha Peiris-President
Anuja Premaratne-Vice President
Rajiv Perera-Vice President
Nirupan Wijayanathan–General Secretory
Gehan Dias–Assistant Secretory
Sammy Akbar–Treasurer
Nimal De Silva–Assistant Treasurer
Eranga Katipearachchi-Bar and Restaurant Secretary
Dinuka Perera–Ground Secretary
Dominic Alles–Social Secretary
Roshan Opatha–Joint Sports Secretary
Alex Nishantha Chanaka–WPRFU Representative
Romesh Abeywickrema–Past President
Committee Members
Rohan Gomis
Mangala Dhanapriya
Thanushka Wickramasinghe
Chairman / Disciplinary Committee– Chaminda Rupasinghe