With just a few days to go for the second leg of Asia Under 19 Championship in Hong Kong, the Junior Tuskers have lost their skipper Naveen Henakankanamage, who will have to sit out of the game due to a concussion he sustained in the first leg, along with key players Shashika Ashan and Gemunu Chethiya.
The first leg of the Asia under 19 Championship saw Hong Kong cruising to a comfortable victory in Sri Lanka's home turf, defeating the Junior Tuskers 37-8 at the Colombo Racecourse. The Tuskers only managed a try and a conversion while the Ramage twins; Marcus & Gregor took Hong Kong to glory.
The visitors got out of the blocks quickest as they..
The Sri Lanka Under 20 national skipper sustained an injury to his head and was later substituted but following the medical report, Henakankanamage is yet to be declared fully fit as Sri Lanka will play Hong Kong at the Hong Kong Football Club grounds on the 16th of December.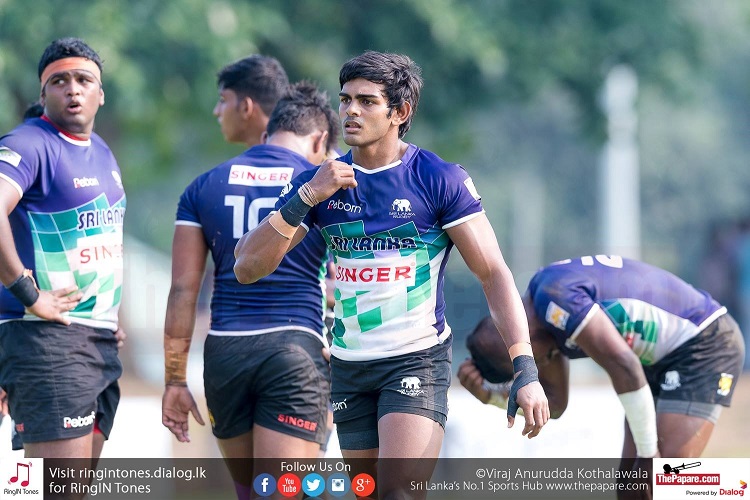 The loss of Henakankanamage will be a crucial blow for the side and Sri Lanka Rugby (SLR) have brought in Dharmaraja player Dulanjana Piyatissa as a replacement for the skipper. Piyatissa was part of the squad that toured the Bahamas for the Commonwealth Youth Games.
However, Henakankanamage will tour with the team as the 24th member to Hong Kong.
The Junior Tuskers' second-rower Shashika Ashan will also not make his return to the squad ahead of Hong Kong with the former Wesleyite having trouble with his shoulder. Shashika started in last week's game in the lock position and will be replaced by Thomian Harith Senanayake. Senanayake was initially included in the 30 member pool that was shortlisted ahead of the championship.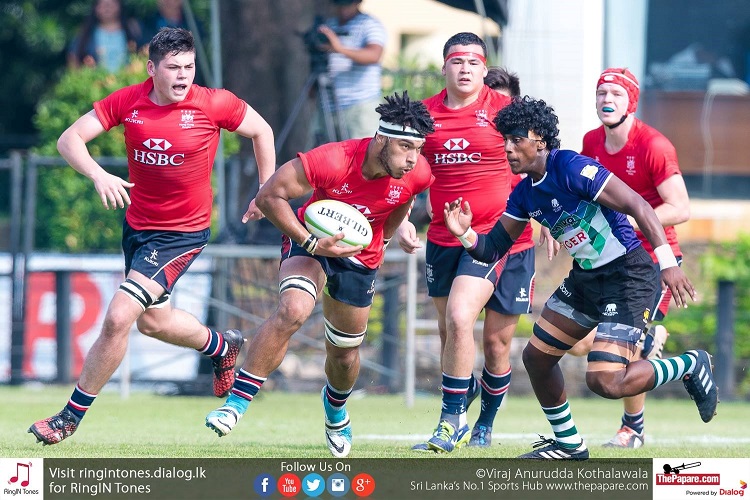 Josephian Gemunu Chethiya, who was stretchered away during the game, will not be included in this week's away clash since he is yet to recover from the shoulder injury he sustained.
With Henakankanamage's presence not certain in the starting XV, deputy skipper Aveesha Piyankara is set to provide leadership to the side when Sri Lanka confronts Hong Kong at the Hong Kong Football Club grounds.
It will be a new challenge for Piyankara who played a pivotal role in his Trinity College jersey as a mobile prop forward.
The Junior Tuskers will take flight to Hong Kong on Thursday (14th).