Every year the schools' rugby league becomes the battle grounds for up and coming talent. Players create a name for themselves, become heroes but soon become unknown to the world with only a handful of them making it to the professional level. The story of 20-year-old Lahiru Herath is a complete twist to the normal plot going from unknown to hero.
As he becomes the first individual hailing from C. W. W. Kannagara to make it to a Sri Lanka Rugby national outfit, it is a great opportunity for a young man to prove himself at the biggest stage.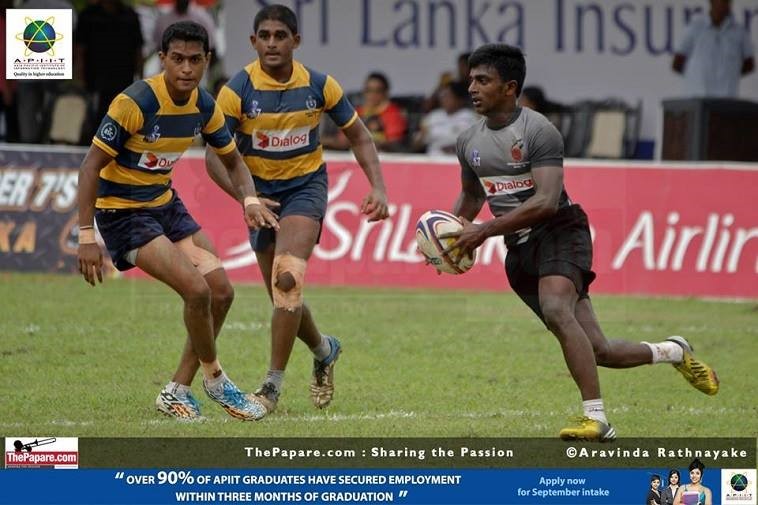 Playing in the 2016 season for C. W. W. Kannangara, a young Lahiru Herath wouldn't have imagined that he would be representing the national side within a year.
The last year has been phenomenal for the young lad. Soon after representing his alma mater, he was handed a contract by Navy Sports Club to join their extended squad ahead of the 2016/17 Dialog Club Rugby season.
If you had the chance to watch any of the matches that Navy Sports Club played in the last club rugby tournament, you wouldn't have failed to notice a burly young man playing in the center position running lines, going into contact and posing a huge threat to opposing players.
To perform side by side with experienced campaigners such as Lee Keegal and Chanaka Chandimal and to match their work rates, freshman Herath showcased that he is an individual who can make it big.
His successful stint in the club season saw him later shortlisted for Sri Lanka Super 7's, where he represented the KBSL Dragons, and later being an obvious choice in the Sri Lanka under 20 selection list.
It is seldom we see schoolboy players blending into the club system with such ease. Players such as Omalka Gunarathne, Kevin Dixon and Supun Dilshan are good examples for ones who succeeded in doing so. Lahiru Herath becomes its newest member following the path laid by his former compatriots.
"I am honoured to get the national shirt, I always wanted to play for my country that was my dream five-six years ago, today it became a reality."

"I like to thank everyone who helped me and I hope that my school C. W. W. Kannangara College will produce more national players in the coming years and want to perform well as a team to defend the title"
An ambitious personality, Herath will be on tour in the Naveen Henakankanamage led Sri Lankan Under 20 Sevens side with intentions of retaining the silverware that the country won last year.
It had been the love of the sport that has kept him working and his first coach from the school accredits his success to his dedication.
"(He) Always comes on time and goes last, so much in love with this sport. Indeed, we are proud of him and CWW Kannagara is proud as he is the first player to represent the national team"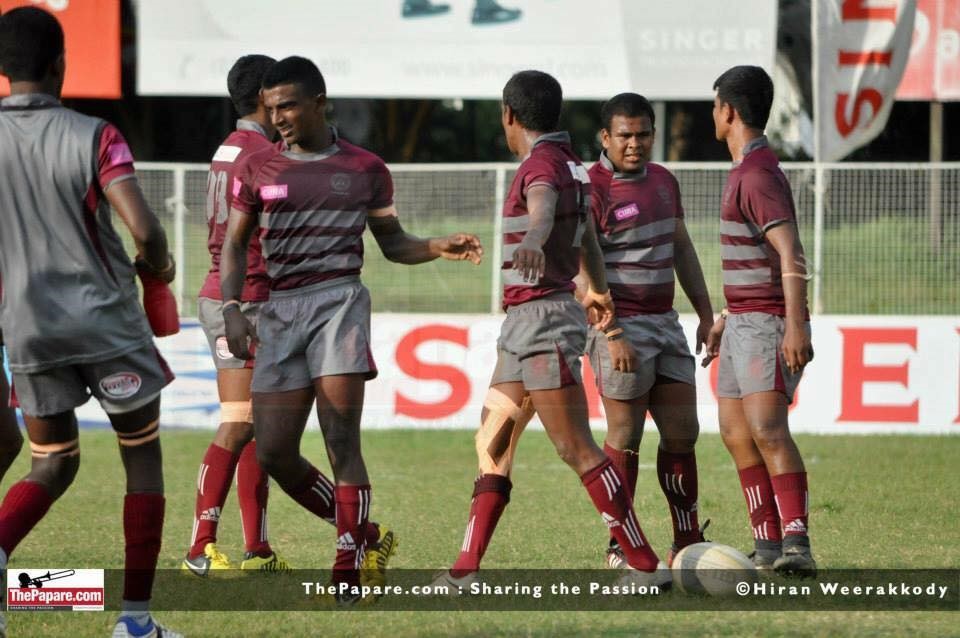 The story of the Kannangara lad who wanted to dream big is an inspiration to every sportsperson to keep working on your dreams regardless of where you come from and what you have. At an age of 15, Herath's aspired to be in a national rugby jersey and six years later, he is one of most sought after players in the country and is representing the country in an international series.