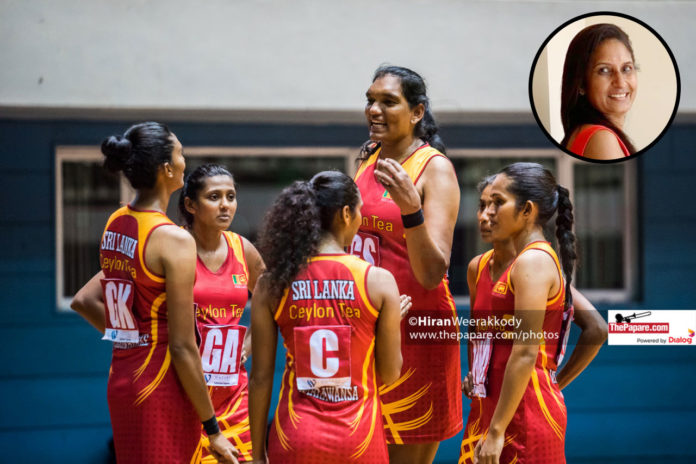 The Netball Federation of Sri Lanka (NFSL) announced they have appointed Somitha De Alwis as the new head coach of the Sri Lanka National Netball team. 
The interviews were held on 6th July by a panel comprising of C. Rathnamudali (Chairman), Dr. Lal Ekanayake, Yasa Ramachandra, Yasmin Dharmarathne and Olivia Gamage. 
De Alwis has a rich history in netball as a player and coach. She studied at Sri Dharmaloka College, Kelaniya and represented Sri Lanka from 1995 till 2008. She was the vice-captain of the team from 1994-1997 and captained the side in 2003 when Sri Lanka played in the Netball World Cup in Jamaica. She was part of the team that won the 1997 & 2001 Asian Netball Championships.
Having joined Hatton National Bank, she led the team to multiple National Championships as a player and a coach, while working her way up the corporate ladder to a Senior Executive Level position. She currently coaches Navy SC, where she has guided them to a couple of National Championships as well.
Somitha, who has a Basic and Intermediate coaching certificates from the NFSL, started her coaching career for Sri Lanka guiding the Sri Lanka Youth team to a runners-up position in the 2008 Asian Youth Netball Championship. Thereafter she was appointed as the head coach of the national team in 2013 for the Nations Cup in Singapore.
The newly appointed head coach will be assisted by P.D.N. Prasadi who was also the assistant coach under Thilaka Jinadasa. Prasadi was the captain of the 1997 Asian Championship winning team and has represented Army SC as a player and a coach. Currently she is the head coach of Musaeus College. 
Read More;
De Alwis will have the unenviable task of replacing the successful and much admired Thilaka Jinadasa who resigned from her position as head coach a couple of months back after a fruitful two years. Jinadasa guided Sri Lanka to a dominant Asian Championship win, after almost a decade, in her first year (2018) and raised Sri Lanka to 18th in World Rankings from 28th position.  
According to the NFSL, the appointment of De Alwis is for a one-year term but will be extended for another year, until the 2022 Asian Netball Championship, upon considering the performance of the team. The immediate task for De Alwis will be to restart training after the lockdown due to the COVID-19 pandemic and prepare the national team for the 2021 Asian Indoor Games. 
>> For more Netball News Click Here <<