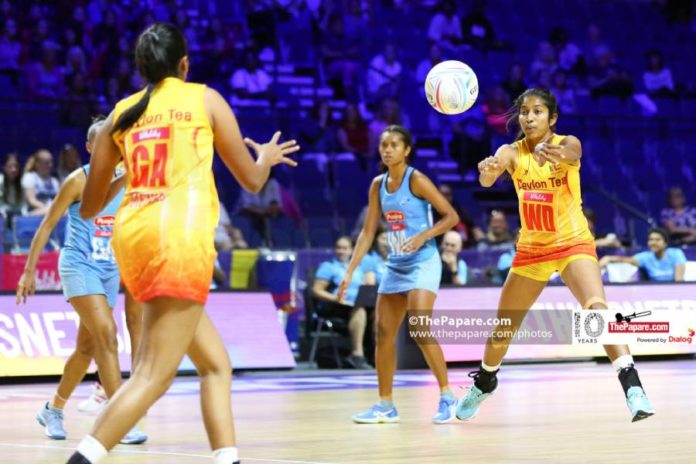 The International Netball Federation (INF) released the newest World Rankings to reflect the last matches to take place before international netball was suspended for the Covid-19 pandemic.
The rankings are based on the matches up to 29th May 2020.
Sri Lanka remains in the 18th position sandwiched between the Pacific Island Nations while Jamaica moves up to third, now just ahead of England in fourth. The gap has also narrowed between Australia in the top position, and New Zealand just behind them. 
Australia (207) still has a comfortable rating gap of 25 between New Zealand (182). Jamaica and England have a rating of 172, but the former has played a lesser number of matches. 
Related Coverage;
Though Sri Lanka hasn't played any international matches since the 2019 Netball World Cup, they've been able to remain in 18th due to the strong performances in the last two years, including the 2018 Asian Netball Championship.
Sri Lanka's closest Asian challenger is Malaysia, who moved up 2 places to 25th while Singapore dropped a place to 29th. Hong Kong is languishing in 34th place.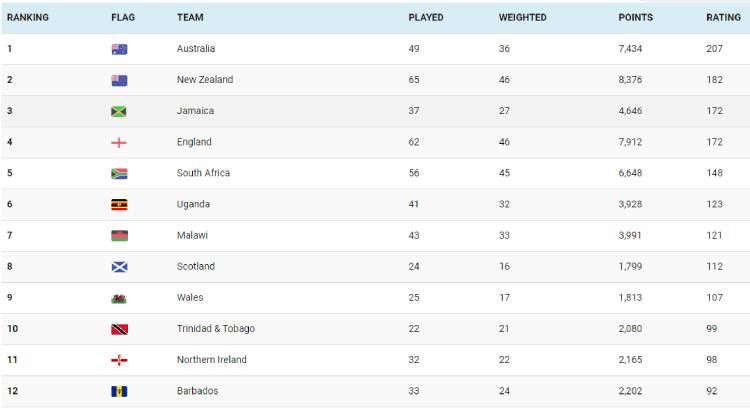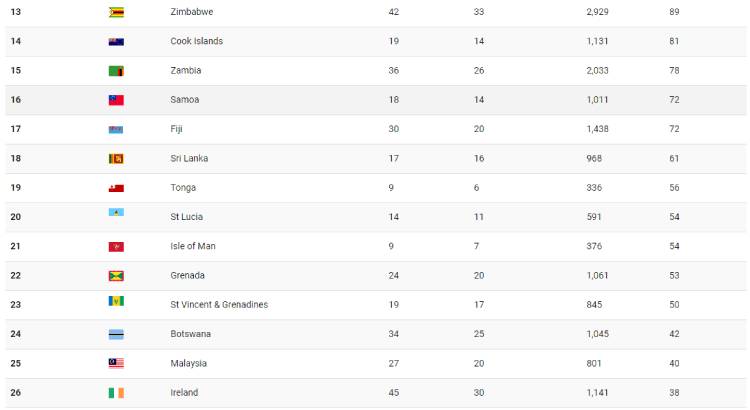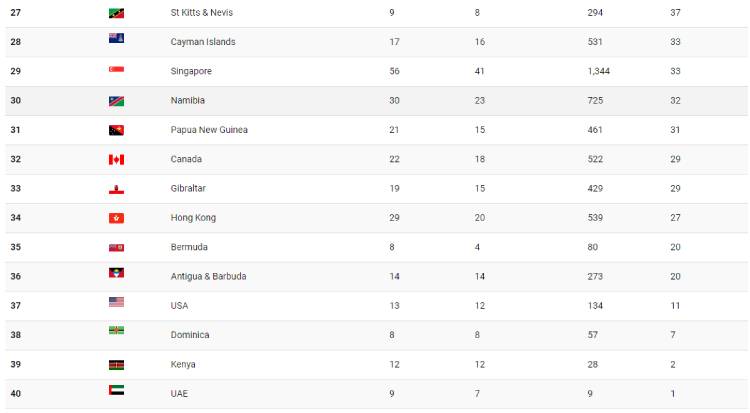 >> For more Netball News Click Here <<