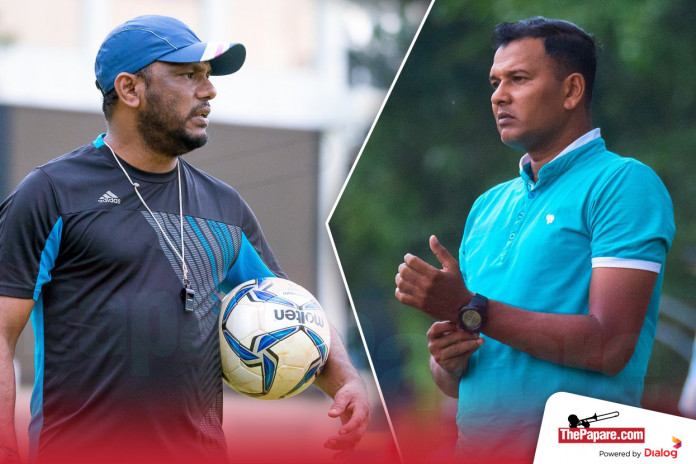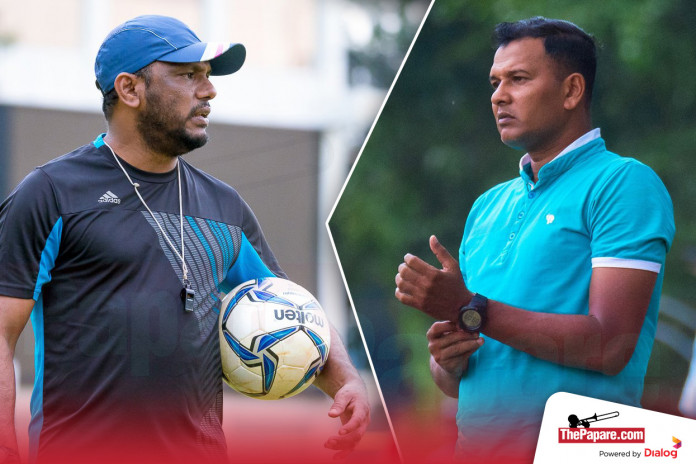 Mohamed Amanulla rued the fact that Renown SC players never showed much spirit when it really counted which ultimately ended in another heart break for the Kotahena lads.

Heading into the final match Renown was in pole position, with 15 points, to win the championship and end years of being the 2nd best. After Army defeated Blue Star in the early kick-off, Renown only needed a draw and after being 1-0 up they withered under the relentless Colombo FC pressure to go down 3-1.
Colombo FC retained their Dialog Champions League Championship with a hard fought, come from behind 3-1 win over Renown SC…
"The last two games (Navy & Colombo FC) we didn't play to our full potential. I am really disappointed. We are a better team than that. Our players didn't click and didn't show the hunger to win the championship," a dejected Amanulla told exclusively with ThePapare.com.
"The passion, the hunger we showed in the last season, Colombo FC showed here to win. They were playing against the odds but still showed the fight to win."
"It was a great game and I must congratulate Roomy and Colombo FC," Amanulla was magnanimous in defeat.
With Colombo FC chasing for victory it looked as if it would play into the hands of Renown who had shown to be clinical in the counter attacks.
"Yes, we had the advantage and I told the boys they would get chances in the early minutes. We got around 3-4 but could only score 1 from those chances. They (Colombo FC) negated that threat later on and played well."
"Yes the ground was not in the best state to play deciding matches but I don't want to give excuses. They too played in the same ground. It may or may not have affected our usual passing style of football," Amanulla did not want to blame the ground conditions for the loss.
"I told the players Colombo FC would pressure us in midfield and to play through the wings but it never worked. Plus not having a good bench has been an issue throughout the season."
As it has been in the last few years Mohamed Roomy has come out trumps in crunch situations to lead Colombo FC to back to back championships after narrowly missing out in 2014.
"I knew we had the fitness advantage against Renown. So we pressed them high up the pitch and did not let them settle down. We had the chances but did not convert. Even after they scored first I knew we had the capability to bounce back and win," a delighted Roomy mentioned.
"Renown is a good side and they are a team who can punish you easily. Aman (Amanulla) prepares his side well. So we knew it was going to be tough."
"We marked Job Michael and dried up his feeding lines that made the difference. He scored because our defense went to sleep on that occasion but the rest of the match they were brilliant," Roomy added on how he stopped the counter-attacking Renown.
Unlike Renown Colombo FC has a strong bench which paid dividends with Ahamed Shazny and Danushka Madushanka scoring for the victors. Madushanka started the crunch game, after playing most of the season from the bench, due to the injury suffered by Afeel Mohamed. Usual midfielder and skipper Rawme Mohideen filled Afeel's spot at center-back while Madushanka took Rawme's spot.
"Madushanka's goal was brilliant through a lot of players. He has scored goals in big games like he did in the 2015 FA Cup final. Shazny is a cool finisher. He has been like that since his school days with Zahira," a proud Roomy added.
With three major trophies (Two Champions League, 1 FA Cup) in two years for Colombo FC, Roomy will be the one Colombo FC management would not even think of letting go of.