Randy began his love for combat sport at the tender age of 10, inspired by his father, a brown belt in the discipline of Shotokan Karate himself. By the time he sat for his Advanced level examinations, he had managed to work his way to a black belt of his own, following in the footsteps of his father.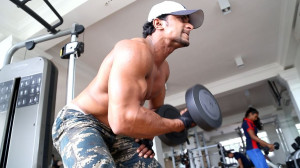 His career as a fitness model started in the year 2003 but things really kicked off in the year 2005 when he managed to bag bronze in the Mr. Novices competition as his first title in the field. For his persistence and dedication throughout the years Randy was rewarded in the year 2009 as he earned himself a call up from the Sri Lanka Navy to join their fitness regime as a bodybuilder. He went on to win various titles such as Mr. He-man, which amplifies his dedication towards fitness.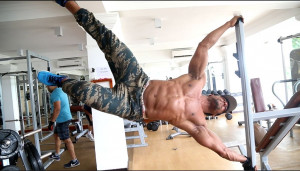 Randy considers the year of 2012 as the turning point of his career. His mother applied for a fitness competition, without his knowledge and once he got admittance into the competition, he claimed the title of Mr. Physique and was ranked among the top 5 models of the entire competition. The following year, he replicated his efforts from 2012 while also grabbing the title of Mr. Perfect. From thereon in Randy has continued his fitness journey working as a fitness trainer with Sri Lanka Navy for a couple of years after which he decided to join OSMO fitness as a business development manager where he serves at present.
Randy aspires to become an entrepreneur in the fitness field and is working towards his goal step by step.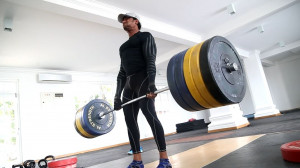 Randy explained his recipe for success as a fitness model to ThePapare.com "Have a role model and always try to become them, it took me one and half years to get there, however I got there. Always have a proper coach who can guide you to success, I had Subash (Randy's fitness trainer) and thanks to him I'm here today. Have good gym buddies they're your backbone in terms of training and it will always help you to push yourself. Most of all motivate yourself. I always shout out loud saying "Come on Randy" while I worked out to push myself beyond limits to achieve my target"
With a relentless dedication and hunger to succeed and become better, Randy Seneviratne has overcome the odds to transform himself from a skinny teenager to a muscled maverick over the years. With his eyes on the prize he aims for greater heights as Randy yearns to establish himself at the pinnacle of the Sri Lanka's fitness trade.