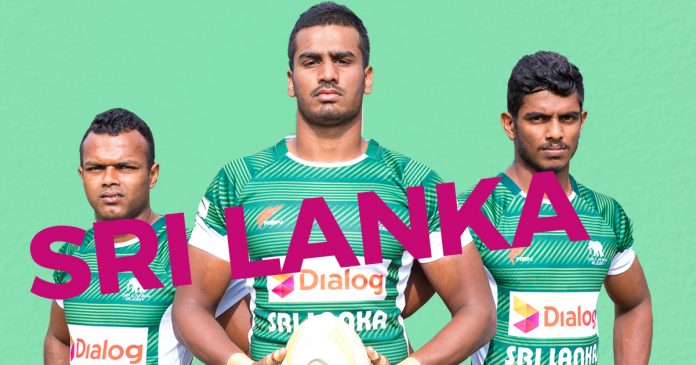 After a disappointing two legs in the Asia Sevens Series, the focus shifts to Colombo, Sri Lanka, as the 3rd and final leg of the tournament is set to come alive at the Colombo Racecourse on the 28th and 29th of September. 
Sri Lanka, who finished 5th and 4th in the 1st two legs respectively, have their work cut out with Asia Rugby releasing the fixtures for the 3rd leg. 
Read more: Try-less Sri Lanka fortunate to finish 4th
The two-day tournament will see Sri Lanka grouped in Pool 'A' alongside Hong Kong, Korea and UAE. The Tuskers found it easy against Korea on day 1 of the tournament but couldn't put up much of a fight against Hong Kong in the semifinal. 
The fixtures for the Men's segment for Sri Lanka are as follows: 
Sri Lanka v Korea at 2.58 p.m. on 28

th

September

Sri Lanka v Hong Kong at 6.38 p.m. on 28

th

September

Sri Lanka v UAE at 11.50 a.m. on 29

th

September 11, 19
Read more: Rugby World Cup Fixtures in local time

If the Tuskers manage to win 2 out of their 3 games, they will gain qualification to the Cup semifinals, but if they are unable to do so, they will have to compete in the Plate segment. 
In the 1st leg, the Sri Lankan side finished 5th after winning only 1 out of the 3 group stage games played.
However, in China, the Tuskers defeated Korea and Chinese Taipei to make the Cup semifinals. They later finished 4th, losing to Japan in the 3rd place play-off. 
With Srinath Sooriybandara yet to confirm his presence following an injury in the 1st leg, Sri Lanka will have serious concerns ahead of the 3rd leg that will come alive in Colombo. 
Sri Lanka are currently 5th in the table along with South Korea and a 3rd place finish will see the Tuskers with a satisfactory result at the conclusion of the tournament. 
The standings of this series will be the seeding for the Olympic qualifier that will take place in October ahead of the 2020 Tokyo Olympics.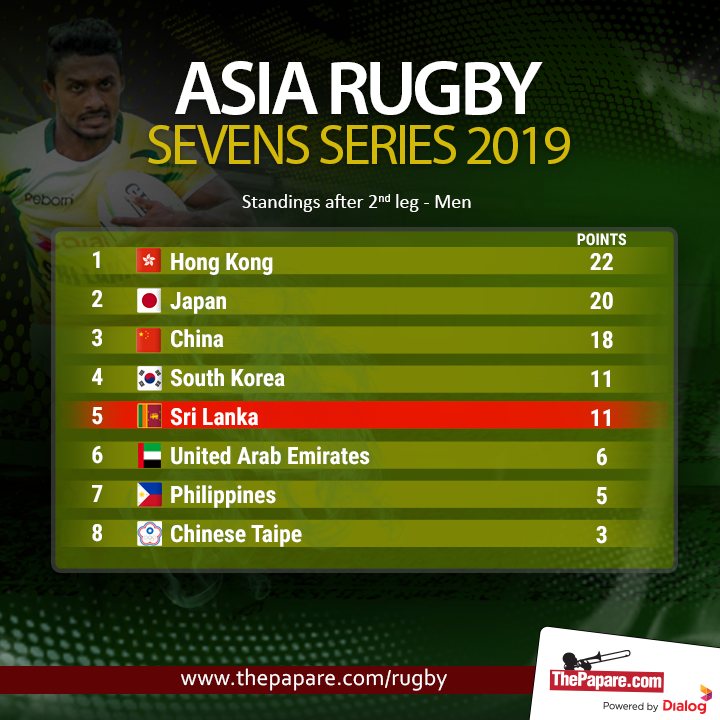 Sri Lanka Women face relegation threat!
The Sri Lanka Women's team are under threat of relegation after their disappointing 8th place finish in the 2nd leg. The Women finished last behind Singapore in the 2nd leg that was played in China. 
Currently the women's team have themselves only 3 series points after finishing 6th and 8th in the two legs respectively.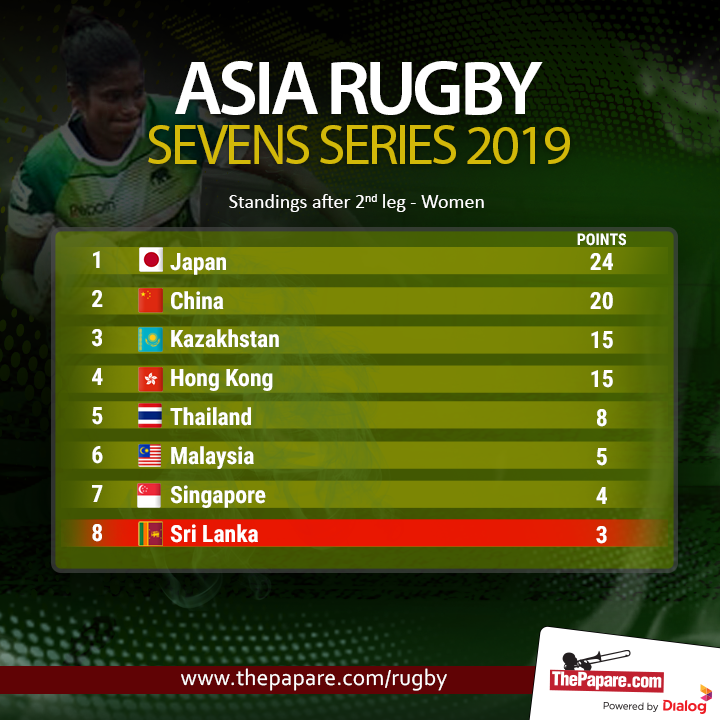 The team led by Sanjeewani De Silva will once again face the heavyweights when they come in to their home leg on the 28th. 
The fixtures for the Sri Lanka Women are as follows: 

Sri Lanka v Japan at 2.36 p.m. on 28

th

September 

Sri Lanka v Thailand at 5.20 p.m. on 28

th

September  

Sri Lanka v Hong Kong at 11.06 p.m. on 29

th

September