The 86th edition of the Joe-Pete annual Battle of the Saints encounter was held on 6 & 7 March at P. Sara grounds, Colombo as St. Peter's retained the Rev. Fr Maurice Le Goc trophy with the game ending as a draw. 
Josephian Dineth Jayakody was named the Player of the 86th Battle of the Saints and the best batsman for his counter-attacking century in the first innings, his 3rd 50+ score in big matches. Sadeesha Jayawardene and he broke the highest 5th wicket stand in the Battle of the Saints history adding a mammoth 192 stand, reviving the Joe's innings that was in early trouble at 43/4.
Joe-Pete Day 01 : Dineth, Sadeesh unbeaten stand put St. Joseph's on top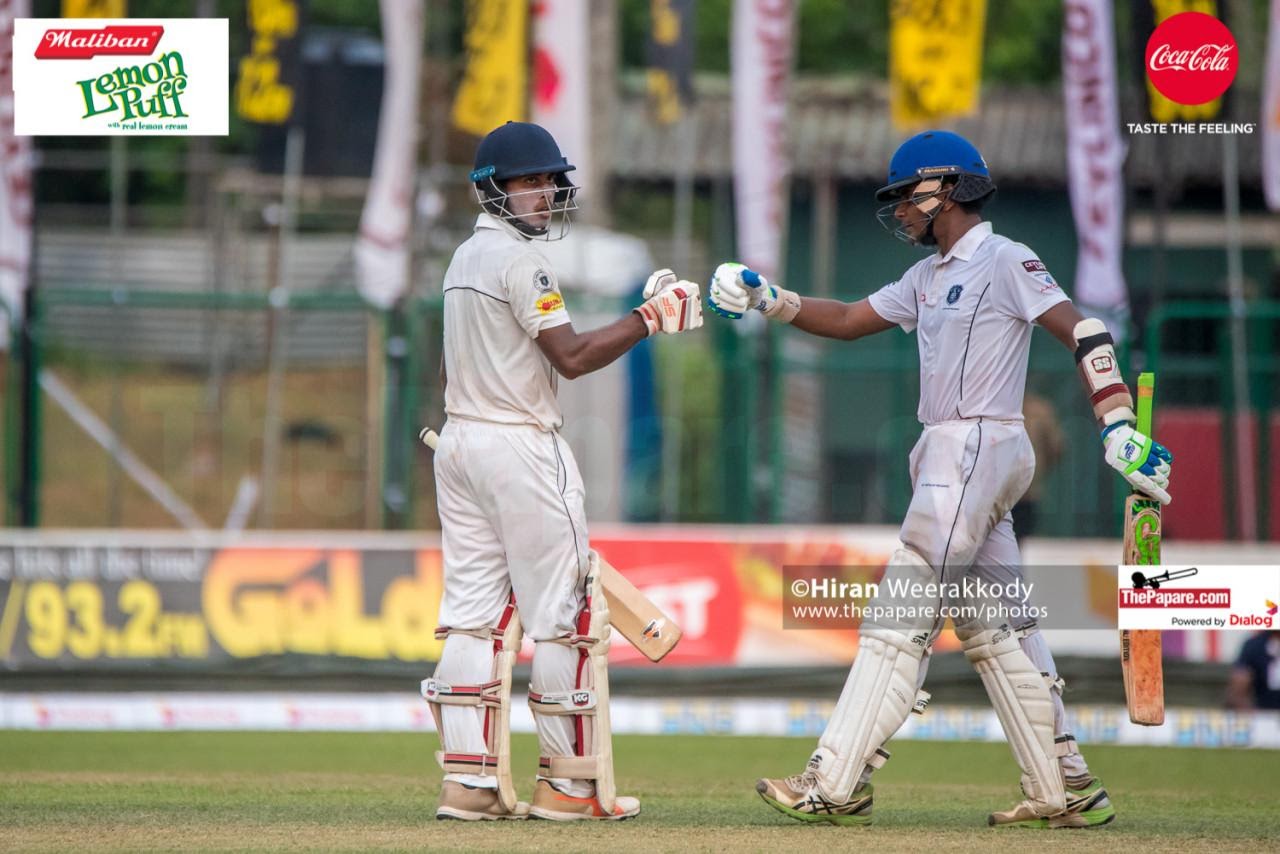 | | | | | | | | |
| --- | --- | --- | --- | --- | --- | --- | --- |
| Mts | Runs | Avg | 50s | 100s | 4s | 6s | H/S |
| 3 | 267 | 89.00 | 2 | 1 | 26 | 6 | 122 |
Dineth Jayakody in the Battle of the Saints (2018-2020)
Here are the extracts from an interview ThePapare.com conducted with the hero of the 86th Battle of the Saints, Dineth Jayakody.
Read : Heroes of March Madness 2020 – Shalin de Mel
Q – How did you get into cricket?

A – I used to watch my friends play cricket in early days even though I didn't have a special preference to get into cricket. Gradually the love for the game grew in me and I told my father that I wanted to go for cricket practices. (at Lyceum International College, Wattala)
After I was selected for the National Under-13 Development squad through my performances at Lyceum, my skills developed further as I learnt a lot there. Then I was selected to move to St. Joseph's College. In the first three under-13 matches I played for St. Joseph's College, I managed to score 180 runs, including a century and a fifty.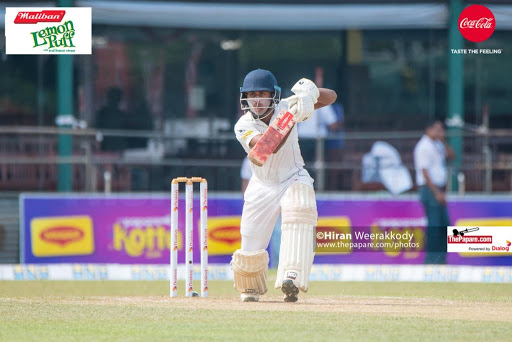 Q – How's the support from the family?
A – My parents have supported me throughout my career since I was a small kid. They are the reason for my success and all this would have been a dream without them.
Thaththa is the one who brought me to cricket practices/ matches and Amma washed all my muddy clothes and kept them fresh to use on next day. They were also mindful about the food I eat and supported me in every possible way.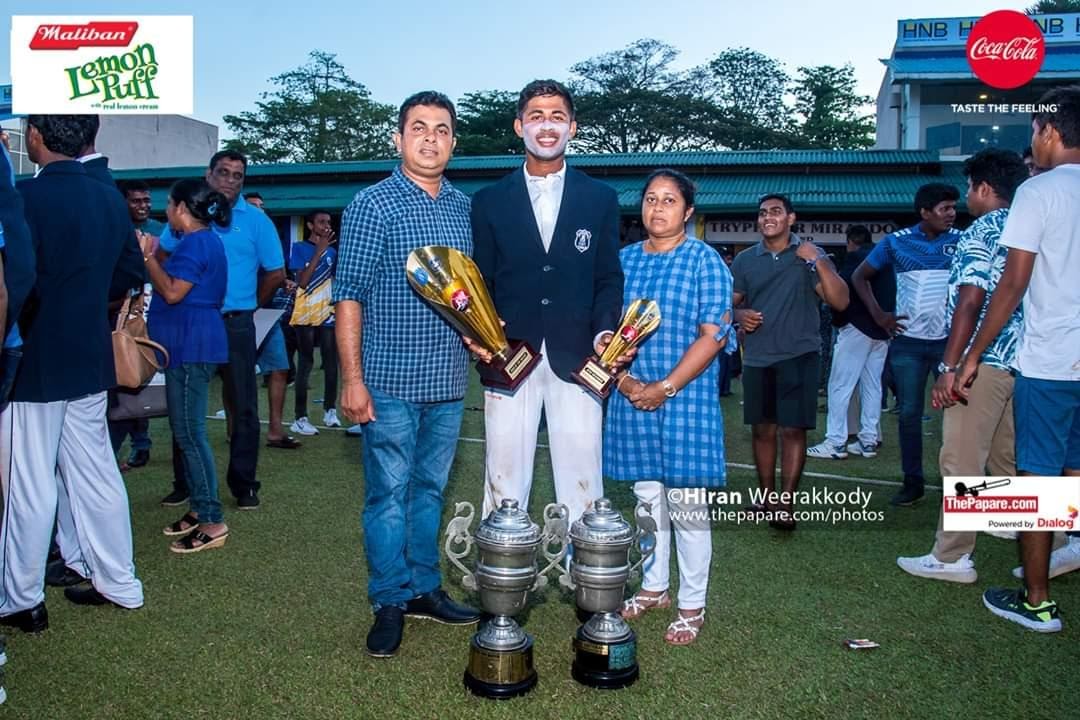 Watch: Dineth Jayakody's brilliant century in the 86th Battle of the Saints
 Q – Support from the College and Coaches?
A – My first Coach was Asela Sir at the Lyceum College. He taught me a lot that is useful in my cricket career as well as my private life. 
I am grateful for all the coaches and teachers of Lyceum College and St. Joseph's College, specially Asela Sir, Nelson Sir, Roger Sir, Niroshan Bandarathilaka Sir, Micheal Adams Sir, Gamini Sir, Duminda Sir and the coaches of district and provincial teams.
Q – Favourite memories so far? 
A – I will never forget my performance against Royal College in 2017/18 season when I scored a half century and picked up 5 wickets in the match. One of my favourite memories is making 3 consecutive centuries for St Joseph's College in the 2016/17 season. 
All the big matches were special and the century I scored this year is particulary significant since scoring a ton in a Joe-Pete was always a dream of mine.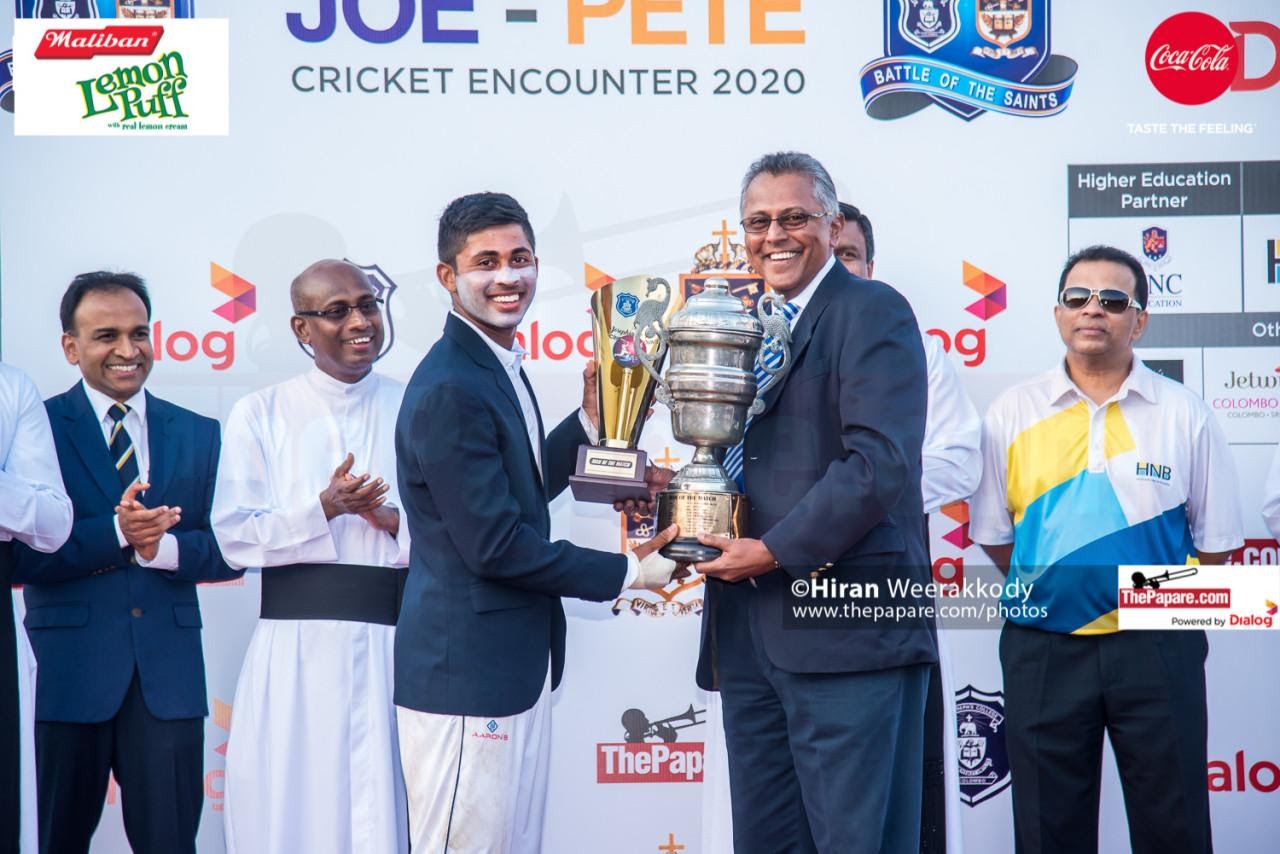 Q – What are your plans for the future?
A – Though my main strength is batting, I love to field as well, especially in the slips. I give my 100 percent in fitness training. I want to continue these performances, keep performing at club level and represent the Sri Lanka national team someday. 
I would like to thank again to my parents, relatives, coaches, teachers, our principle, old-boys asssociation, my team mates, former captains of the team and my friends who always supported me through out my career.
A translation from the Sinhala article – 2020 පාසල් මහා තරග වීරයෝ – දිනෙත් ජයකොඩි