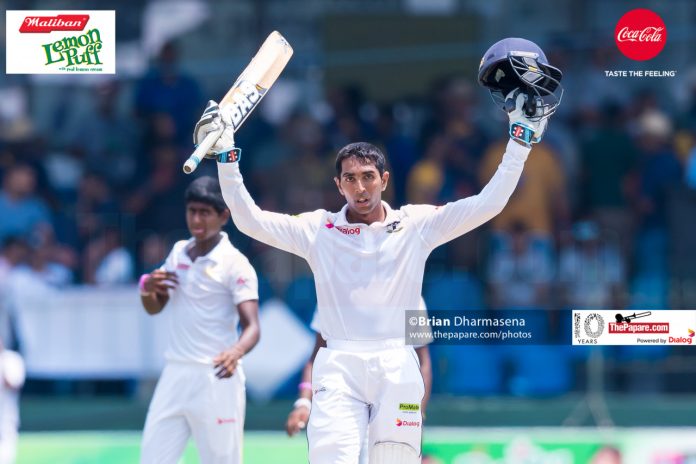 The 141st edition of the Royal-Thomian annual Battle of the Blues encounter was held on 12,13 &14 March at SSC grounds, Colombo as S Thomas' retained the D S Senanayake Memorial Shield with the game ending as a draw. 
Dasis Manchanayake made an unbeaten 53 to pull Royal College ……..
18-year-old Thomian Shalin de Mel was named the Player of the 141st Battle of the Blues for his attacking 85 in the first innings, his 3rd consecutive fifty in big matches. De Mel who can play another year for S Thomas' College, also renewed the 99-year-old record for most catches in an innings in the Battle of the Blues history last year, completing 7 catches. 
Batting

Bowling

Fielding

Matches

Inns

Runs

Avg

50s

HS

Overs

Mdns

wkts

Catches

3

6

250

50.0

3

85

24

7

1

10
Shalin de Mel in the Battle of the Blues (2018-2020)
Here are the extracts from an interview ThePapare.com conducted with the hero of the 141st Battle of the Blues, Shalin de Mel.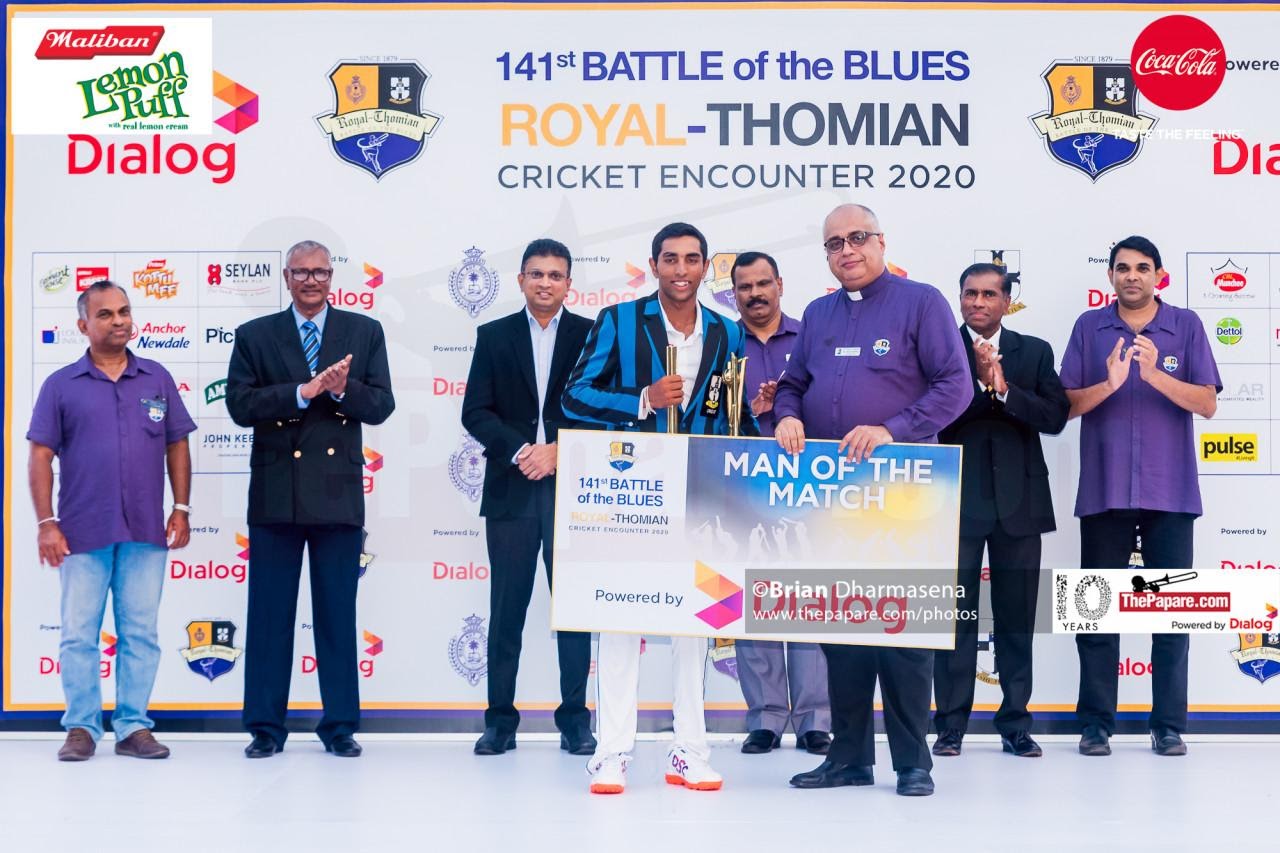 Q – How did you get into cricket?
A – Since I was a kid, I used to attend to the matches that my brother (Sanesh de Mel) played for S. Thomas' College and that made me want to play for my Alma mater. I always carried a bat and a ball when I went to watch brother's matches and used to play cricket with friends there.
Q – How's the support from the family?
A – Ayya used to teach me techniques like how to hold a bat and how to grip the ball, when we were playing together as kids. That still remains the same. Thaththa is the one who always took me to cricket practices and matches. Amma and Achchi always helped me with nuitrition as it is an integral part in an athlete's life. They continue to support me no matter what and they are the reason I'm here.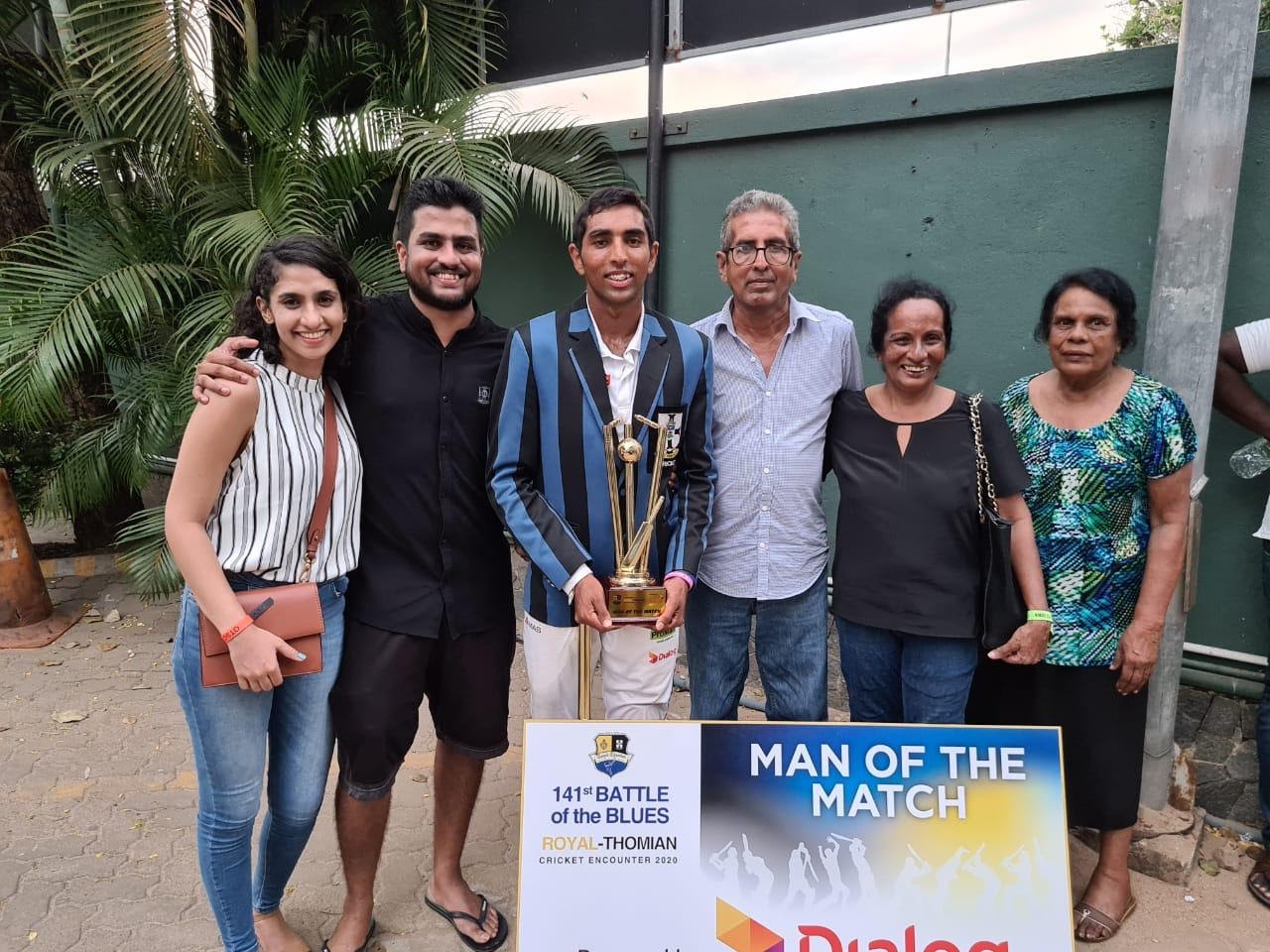 Q – Support from the College and Coaches?
A – I have been receiving plenty of support from the College Coaching staff since I started cricket practices. Dinesh Kumarasinghe sir, Dilshan Mendis sir, K. Nadaraj Sir, Lasith Randunu sir and the whole coaching staff have guided me really well so far. 
I need to mention the support our College principle, Rev. Marc Billimoria, Vice-Principle Asanga Perera, Rev. Roshan Mendis, Rev. Amal Fernando, all the teachers, team-mates and friends have given to me over the past few years, specially from out past captains, Romesh Nallanperuma, Sachitha Jayatilaka, Dellon Peiris, Sithara Hapuhinna and Thevin Eriyagama.
Watch  Video – පිට පිට නිල් මහා සටන ජය ගැනීමට සැරසෙන සාන්ත තෝමස් විද්‍යාලය – Cricket Team Preview 2019/20

Q – Favourite memories in your career so far?
A – I will not ever forget the 140th Battle of the Blues. We could bring back the D.S Senanayake Memorial Trophy back to Mt Lavinia after 7 years. I'm really pleased that I could be part of that historic victory. 
I could even renew a 99-year-old record in that game becoming the best fielder of the match. I told myself that I'll be there when we closed out the game in the 2nd innings and I was able to muster a fifty as well. 
Shalin de Mel – Best Fielder – 140th Battle of the Blues
Q – What are your plans for the future?
A – I'm an all-rounder and I want to give my 100% effort in practices. I prefer to field at slip too. I want to make an impact as an all-rounder in the Sri Lanka U19 level and slowly graduate through Club, Sri Lanka Emerging/A teams and finally to earn that Sri Lanka cap.  
Q – Finally, whom would you like to thank?
A – I want to thank all my family members including my mother, father, brother, grand mother and friends, coaches, teachers and principals, old-boys association, former captains, team mates and everyone who backed me up during my career.
A translation from the Sinhala article