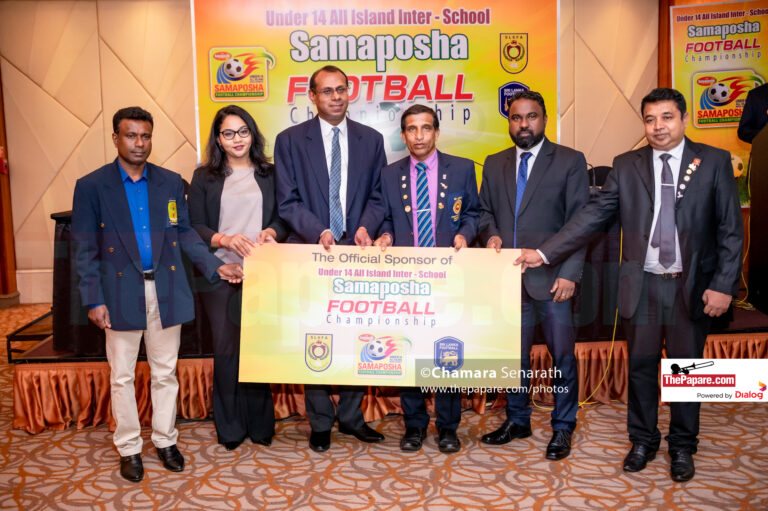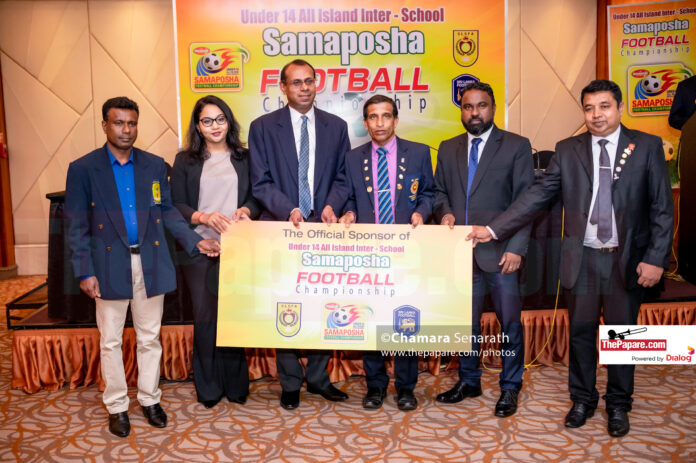 CBL Samaposha is proud to announce its sponsorship of the country's U14 all-island inter-school football tournament for the 12th consecutive year.
Organised and conducted by the Sri Lanka Schools' Football Association (SLSFA), the 'CBL Samaposha U14 Inter-School Football Championship 2023' will kick off with a bang this month.
An astounding 12,000 students will participate, showcasing the overwhelming response the event has garnered through the years. It will see 470 boys' teams and 130 girls' teams gather at 32 centres spread across all twenty-five districts.
As the competition progresses, 32 boys' teams and 24 girls' teams, selected as district champions, will then make their way to the finals in Colombo.
The tournament will kick off on 13th June and be played in Dambulla first before progressing to the finals in Colombo. Special individual awards will also be presented for Best Player (Boys), Best Player (Girls) and Best Goalkeeper.
Cluster CEO – CBL Food Cluster, Thilanka De Zoysa, reiterated Samaposha's commitment to supporting the next generation of sporting talent.
"Starting with a healthy, nutritious breakfast, we strongly believe in encouraging good habits amongst children. Sport is a great tool for all-round development, teaching kids discipline and teamwork while enhancing their physical strength and endurance. We hope our decade-long partnership with the SSFA helps continue to build a healthier, happier and more mindful generation."
Commenting further, U.S.A. Bandara Leelarathna, President – Sri Lanka Schools' Football Association, said,
"This competition is unique in that schools from all over the country – from cities to the most remote – get the opportunity to participate and compete. The under-14 category is the most significant and well-organised, so we look forward to this year's games and thank Samaposha for enabling these efforts."
Reflecting on football's growing popularity, Upali Amaratunge, Director – Sports at the Ministry of Education, stated,
"This tournament is one that a football player competes in for the first time, so the experience gained will greatly affect their future in the game. Further, competitions like this are vital for the sport, so Samaposha's support in its continuance for the past 12 years is highly appreciated."
At its last iteration, Kinniya Central College, Trincomalee, won the boys' final, while Mahajana College, Jaffna clinched the girls' title.
Samaposha is the flagship brand of CBL Plenty Foods (Pvt.) Ltd, a fully owned subsidiary of CBL Group. It's the country's number one powdered breakfast cereal brand and, through its robust value chains with farmers, is committed to delivering the highest quality of home-grown nutrition to children and families islandwide.
>>Click Here For more Football News <<