Tillakarathne Dilshan reiterated that he decided to retire from limited-overs cricket to give youngsters a chance to book their place as an opener for the next ICC Cricket World Cup in 2019.
"To be honest, I could easily play for another year or two. But we have to look for the future. If I play for another two years and leave, there's only 18 months before the next World Cup and that's unfair to the team. A youngster could be blooded in that time. Since I started opening six years ago, we haven't found a permanent partner for me. I've opened with about 10 people – so that's a big problem for Sri Lanka Cricket." TM Dilshan said to the media after playing his final ODI yesterday.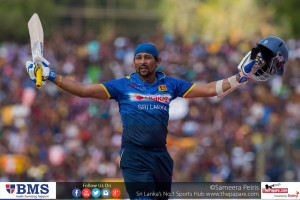 He started as an opener only at the age of 32 and since then his career took a serious boom. After 35, he has played 113 innings and has scored 4674 runs at an average of 45. A superb fielder at any position, Dilshan threw himself around to take some stunning catches which often changed the outcome of matches purely from his fielding since the debut in 1999. None of the present players can still match up to him on the field.

"I never think about my age when I am fielding, I really like when the ball comes towards me, I am ready to field to all 300 balls. Until a couple of years ago, if the ball is not coming to where I'm fielding, I go to the place that the ball is going and field there. " He said.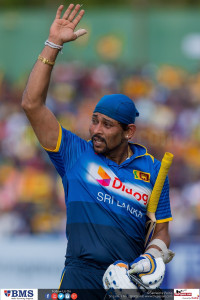 His retirement marks the end of international ODI players who debuted in the previous millennium. Dilshan epitomized the popular term "wine gets better with age." He is the only international captain to have scored centuries in all three formats and also the only player to have scored more than 1000 ODI runs in three calendar years after the age of 35.

Dilshan's most memorable moment in his career came in 2011 when he led Sri Lanka to their first-ever Test win in South Africa. He is still the only Sri Lankan captain to have won a Test match against South Africa in their own den.
He was the national captain from April 2011 to January 2012 before he was ousted from the captaincy. Under his tenure, Sri Lanka lost to Australia in a home Test and ODI series', lost to England in an away Test and ODI series', lost to South Africa in an away Test and ODI series'  and lost to Pakistan in all three formats.
"I didn't actually plan to take the captaincy, but SLC President DS de Silva talked to me to take over for six months until we find someone else. I was sad at the end of that South Africa tour. I learned a lot in that year, because there were a lot of problems. We've only won a Test in South Africa under my captaincy."
But at the end of that series, I put everything aside. I went to Australia. I scored 500 runs. I became man of the series. It didn't matter to me who was captain. I wasn't concerned about who ousted me as captain. I always play for my country. I didn't worry about those personal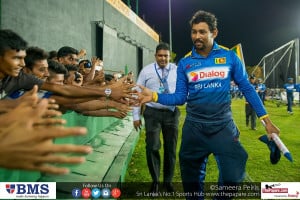 things, but I was hurt after being removed from captaincy." Dilshan said about the disappointments of captaincy.At the start of the Australian series, none of the fans, critics expected Dilshan to retire half-way through the series. With the next ODI assignment scheduled only in January 2017, Dilshan strongly confirmed to the media that it was not a decision taken by anyone's persuasions, it was his own decision, "I was not planning to retire, before the series. I started the series thinking that I'll play for another year, at least in T20 cricket. But when I woke up that day I felt that it was time to go. There was no influence. I had been expecting to play on, but I talked with a lot of people around me and changed my mind."
Dilshan will always be remembered as the uncrowned king of Sri Lanka, most versatile cricketers ever to play the sport of cricket and the inventor of 'Dilscoop', a popular shot which is played above the keeper's head.
"I can always be proud about the 'Dilscoop', that there is shot in my name. Once I introduced it, it became tougher for the bowlers as well. You can't put a fielder there. Once I started it in 2009, a lot of players do play it. I think cricket has changed a little because of it. Bowlers have to think twice" Dilshan shared his views on his innovative stroke-play.