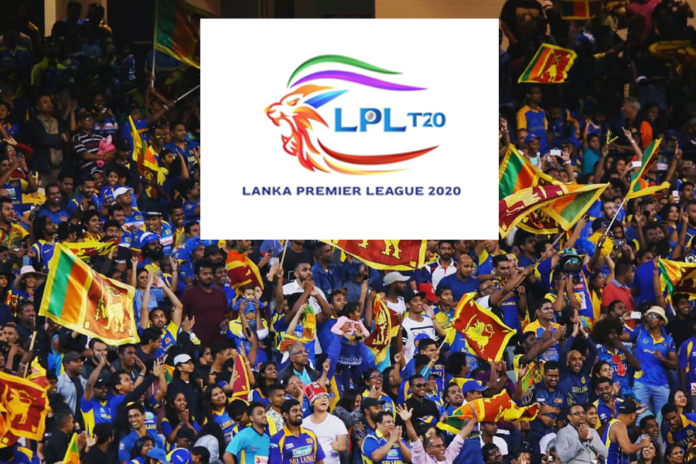 Sri Lanka Cricket has announced the adjusted schedule for the Lanka Premier League (LPL) which is set to commence on the 21st of November.
The tournament will have 23 matches; 20 group stage matches of double round-robin, 2 semifinals and a final which will be played over 25 days.
Lanka Premier League – Player Draft
Hambantota Mahinda Rajapaksa International Cricket Stadium and Pallekele International Cricket Stadium will host all the matches as day and day/night games. Previously, Dambulla Cricket stadium was also mentioned as one of the hosts, but due to the prevailing restrictions as a result of COVID19, the organisers have decided to stick to only 2 venues in this edition of the LPL.
Players unlucky to miss out on LPL draft day
The player draft for the tournament was held on 19th October, with nearly all slots filled by the 5 franchises.
Who nailed the player draft? – Squad breakdown | LPL
Date
3.00 pm
7.30 pm
VENUE
21st  November
Opening Ceremony
Colombo
Dambulla
MRICS, Hambantota
22nd  November
Kandy
Jaffna
Colombo
Galle
MRICS, Hambantota
23rd  November
Dambulla
Kandy
Galle
Jaffna
MRICS, Hambantota
25th  November
Galle
Dambulla
Colombo
Kandy
MRICS, Hambantota
26th  November
Kandy
Jaffna
Dambulla
Colombo
MRICS, Hambantota
28th  November
Jaffna
Colombo
Kandy
Galle
MRICS, Hambantota
2nd  December
Kandy
Dambulla
Jaffna
Galle
PICS, Kandy
3rd December
Dambulla
Galle
Kandy
Colombo
PICS, Kandy
5th December
Jaffna
Colombo
Galle
Kandy
PICS, Kandy
6th  December
Dambulla
Jaffna
PICS, Kandy
9th December
Colombo
Galle
Dambulla
Jaffna
PICS, Kandy
10th December
Semi Final 1
PICS, Kandy
11th December
Semi Final 2
PICS, Kandy
13th December
Final
PICS, Kandy
14 December
Final (Reserve Day)
PICS, Kandy
*Disclaimer – The revised schedule of the tournament was announced by SLC on 27th October