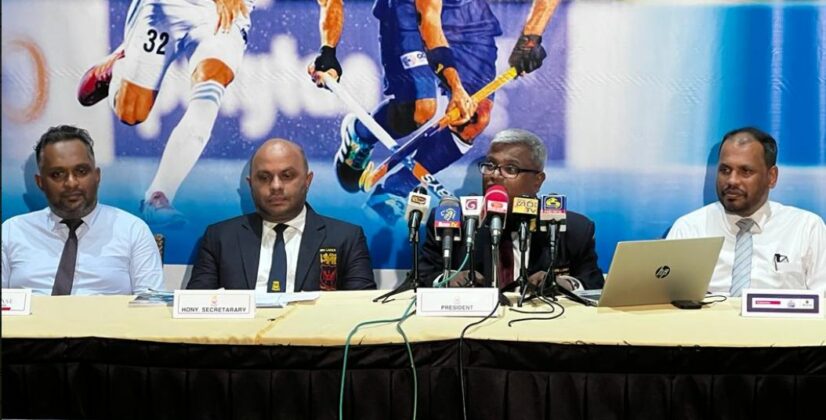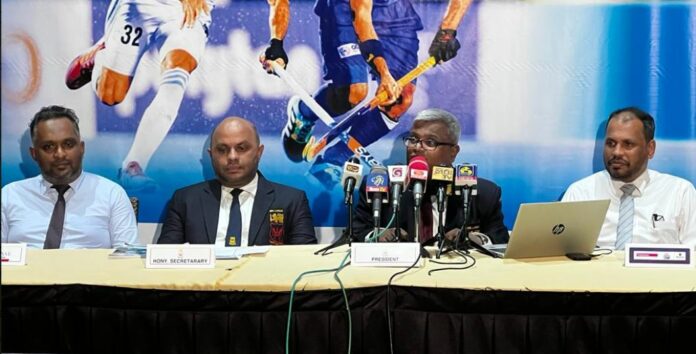 The 44th Mercantile Hockey Association Seven-a-Side event will be held at the P Sara Stadium Oval in Colombo on Sunday, December 4.
The games will begin at 8.00 a.m., and will be followed by the Semi-finals and the Finals on the same day.
>> Photos: Mercantile Hockey 7's 2018
This year's competition will be sponsored in part by Nippon Paints, with Browns PLC, Hilton and Baraka Joint Ease Spray serving as co-sponsors.
The tournament will feature 22 teams, and they will compete under 6 divisions.
Here are the teams which will vie toward the supremacy:
A Division

Dennis De Rosayro Janashakthi Trophy

 
B Division

Singer Trophy

Commercial Bank A
Allianz INC
Hatton National Bank A
Commercial Bank B
MAS Holdings
Hayleys Group
Sampath Bank
HSBC
C Division

Lifebouy Trophy

D Division

Edmond J Cooray Trophy

Browns A
Nations Trust Bank
John Keells Group
Seylan Bank
Singer SL
E Division

Ceylon Cold Stores Trophy

F Division

MHA Presidents Trophy

Ceylon Tobacco Company
Browns B
DPMC
Hayleys Group B
Orient Finance
John Keells Group B
MAS Group B
Sampath Bank
With several cooperations fielding two teams this year, the organizers are expecting a huge number of participants for this tournament. There will be six trophies on offer, and the runners-up trophies will be awarded with medals and replicas for the first time ever.
With the exception of the past two years due to the COVID-19 pandemic, the MHA has continuously held its competitions for more than 6 decades. This year MHA initiated four tournaments: the League, Knock-out, Nine-a-Side and Seven-a-Side.
The Mercantile Amateur Athletic Association's Hockey Division was first established in 1952, and the Mercantile Hockey Association was formally established on March 31st 1957.
Since then, the group has promoted unity among the commercial sector, given Hockey-playing students a platform to launch their careers and made significant contributions to the national pastime. The MHA won the tournament on 16 occasions, finished first runner-up on 13 occasions and finished 3rd 14 times after emerging as joint champions at the country's first Hockey Nationals in 1957. The team competed in the Final and finished as runners-up at the SLHF's 2022 Hockey Nationals. Many of its players have competed for their nation since the sport was founded.
The MHA is commemorating 70 years of Hockey in the Mercantile industry this year.