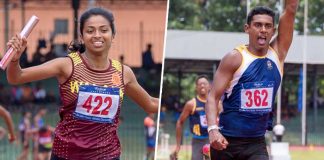 The 88th Ritzbury Sir John Tarbet Senior Athletic Championship which was held over three days at the Sugathadasa Stadium ended today crowning St. Peter's...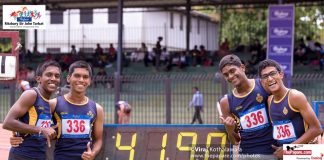 The second and penultimate day of the Ritzbury Sir John Tarbet Athletic Championship 2018, concluded today (20th) at the Sugathadasa Stadium, ushering in...
මෙය යොවුන් ලෝක ශූරතා තරගාවලියක දී ශ්‍රී ලංකාවේ පාසල් දරුවන් ලබා ගත් ඉහලම ජයග්රහණය ලෙස...
Anna-Marie Ondaatje will represent Sri Lanka in the Rythmic Gymnastics event, at the Asian Games...
The Black Ferns Sevens are the first team in Rugby World Cup Sevens history to...