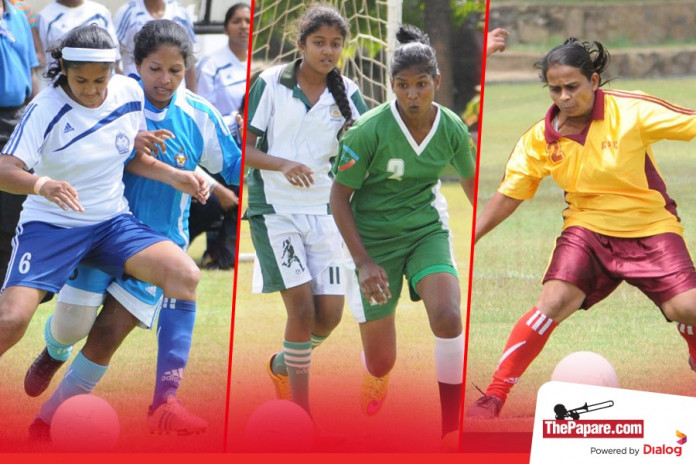 The Football Federation of Sri Lanka has organised the Women's Division II Club Championship which will kick-off on the 12th of November.
After the postponement of the Division I Championship due to the SAFF Women's Championship the FFSL took the initiative to begin the tournament with an eye on finding new talent from the North and Central areas.
There will be 17 clubs participating in the tournament and they are drawn into four groups. There are five clubs each from the Northern and Central regions. Fordyce SC, K.Westhall Tamil Vid, Polgahawela United, Kandy SC and Kurunegala SC are from the Central region while Walikaman SC, Ularaiyam SC, Madu Matha, Mannar, Valaipadu SC and Sentharakai SC are from the North.
Polgahawela United defeated Kurunegala Devians 2-1 in the Women's Division II Championship final.
Last year's champions Polgahawela United are in group C while runners-up Kurunegala Devians are in group D.
Group A – Thihariya SC – Ganemulla SC – Fordyce SC (Hatton) – DMFL Moratuwa SC
Group B – Kotte SC – Rathnapura SC – K.Westhall Tamil Vid (Hatton) – Ambalangoda SC
Group C – Walikaman SC – Polgahawela United – Ularaiyam SC – Madu Matha, Mannar – Valaipadu SC
Group D – Sentharakai SC – Kandy SC – Kurunegala Devians – Anuradhapura SC
Group A and Group B matches will start on the 12th of November at Kelaniya Football Complex and City Football Complex respectively. The other two groups will be played in Anuradhapura on a later date.
The champions of each group will go into the semi-finals.