The three-member team representing Sri Lanka at the Vietnam Open Athletics Championship 2019 finished the tournament with top results, ending up with 2 Gold medals and a silver.
Read More : දකුණු ආසියාවේ වේගවත්ම මිනිසාගෙන් නැවතත් රන් පදක්කමක්
Two boys, Sumedha Ranasinghe with the Javelin, Himasha Eshan with the 100m along with the sole female participant for Sri Lanka, Vidusha Lakshani with the triple jump, performed amicably to finish the meet in Vietnam.
Himasha Eshan
South Asia's fastest man on the track, Himasha Eshan picked up the first Gold medal among the three in the Men's 100m. Qualifying for the semifinals with a timing of 10.61sec, Eshan led the pack in his heat. In the semifinal he was able to mirror his heat timing to grab a comfortable spot in the final.
Although Eshan couldn't clock his personal best and National record timing of 10.22sec, his final time was sufficient to win him the Gold.
With an impressive 10.54sec in the finals, Eshan clinched first place and won Sri Lanka's first Gold medal of the tournament. Haiqal Hanafi of Malaysia finished 2nd clocking 10.62sec while Nixson Kennedy, also from Malaysia, won the Bronze with a time of 10.78sec.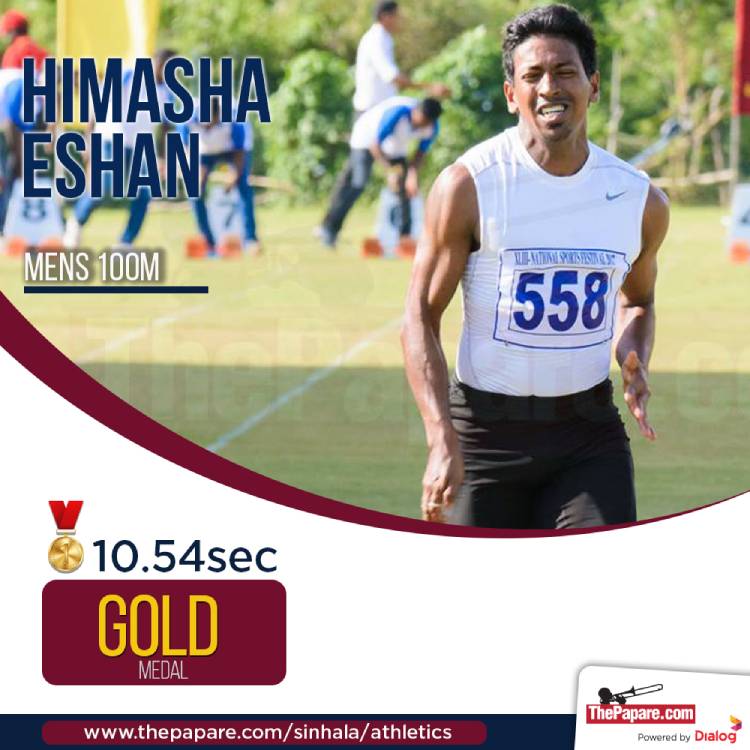 Sumedha Ranasinghe
Current National record holder in the Javelin throw with a distance of 83.04m, Sumedha Ranasinghe did his part for Sri Lanka at the Vietnam Open with another Gold. 
Read Also : සුමේදගේ හෙල්ල රන් පදක්කමකින් නවතී
His throw of 74.58m in the final put him in first place ahead of local talent Nguyen Hoai Van who finished with the Silver, recording a distance of 73.18m. Philippines' Calano Melvin finished far behind the top two, but ended up with the Bronze, throwing 64.27m.
Vidusha Lakshani
The final medal for the Lankans came from none other than Vidusha Lakshani who managed to clinch Silver in the Women's Triple Jump event, on the final day of the meet. Her jump of 13.03m ensured her Silver, wrapping up the tournament for the Lankans.
Read : බෝම්බ හමුවේ එදා නොසැලී පදක්කම් දිනූ ඇය නැවතත් ලක් මව බබළවයි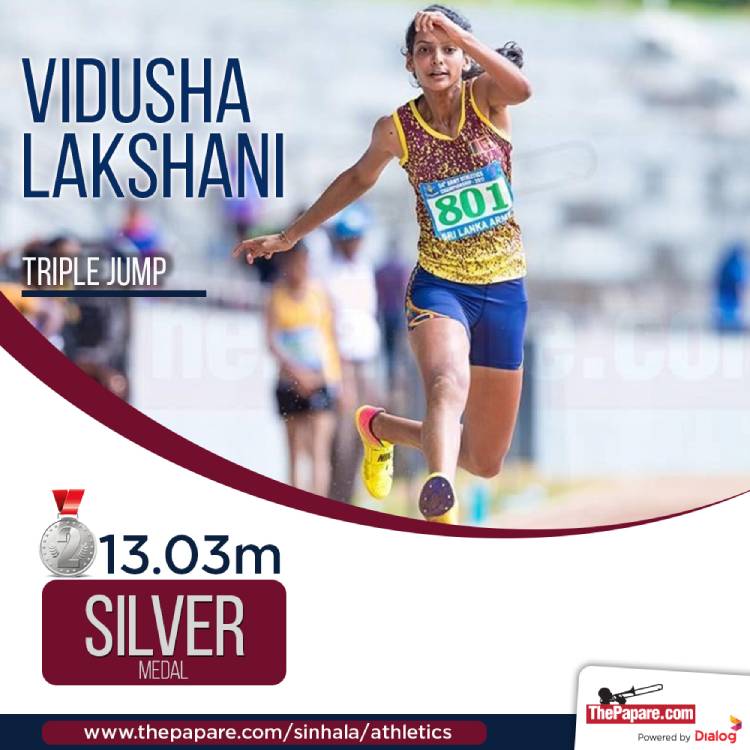 All in all, it was a good week for Sri Lanka on the track, winning 3 top medals off three events. However, it is still unsure whether these performances were enough to win them their tickets to the World Athletic Championship, scheduled for later this year.
Even so, the youngsters will return to the country tomorrow and start working on their campaign to the South Asian Games 2019, which will be held in December this year in Nepal.
>>Click here for more Athletics News<<