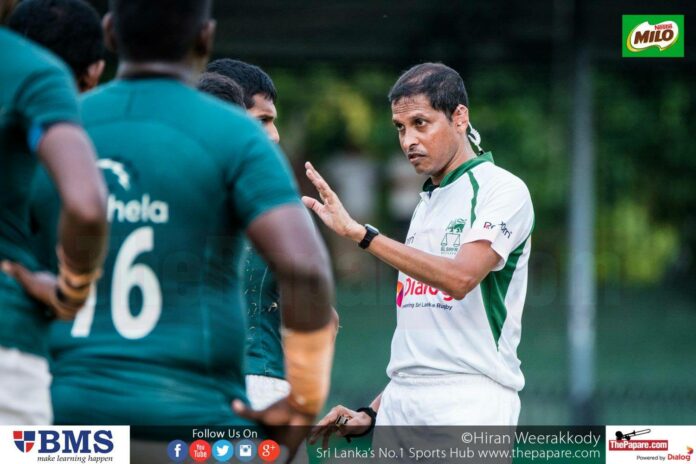 After hanging up his whistle in 2019, ending a long-running refereeing career which spanned for over 20 years, Dinka Peiris is now set to lead the Sri Lanka Rugby Referees as president for 2021.
Having ventured onto refereeing solely due to his love of the game, Dinka Peiris was one of the leading referees in the country's A panel for several years.
He has also been a part of the Asia refereeing panel in both sevens and fifteens formats.
Dinka takes office from outgoing president Tony Amit who served a single term as president.
Meanwhile Brig. Upali Kotuwegedara and Priyantha Gunarathne will serve as Vice Presidents for the year as the referees look at a facelift.
The appointed committee is as follows:
President – Dinka Peiris
Vice Presidents – Brig. Upali Kotuwegedara & Priyantha Gunarathne
Secretary – Kevin Peiris
Treasurer – Shamrath Fernando
Past Committee Members – Irshad Cader & Rohan Fernando
Committee Members – Preethi Kumara, Madhawa Wijesiri, Deepal Punyawardena & Pradeep Wilson
The resumption of rugby is still in discussion.