To make the home final and win the Colombo sevens. That was the expectation from many a Sri Lankan rugby fan. They went to places– far and wide of their faith and worship, recited prayers and verses from holy books. Rumour has it the offerings in coin boxes were full to their brims.
It was more in hope than any logic or substance. Subscribing to a higher faith makes anyone a better person but that alone won't win you a sevens tournament. As is happened, all hope faded on paper, with the Tuskers in short format slipping to a fourth spot both overall and in the Colombo leg, behind an impressive form line from a country erupting on the scene – Philippines and their "volcanic" sevens team stayed true and announced their arrival.
It must be said, that Sri Lanka were the only team who "challenged" the top two with a full team of locals by birth. They had no naturalised players or "imports", as local fans fondly refer to at schools, 1st XV level. Ironic, that the island nation's top side doesn't, given the excellence of drafting from export markets by "administrators".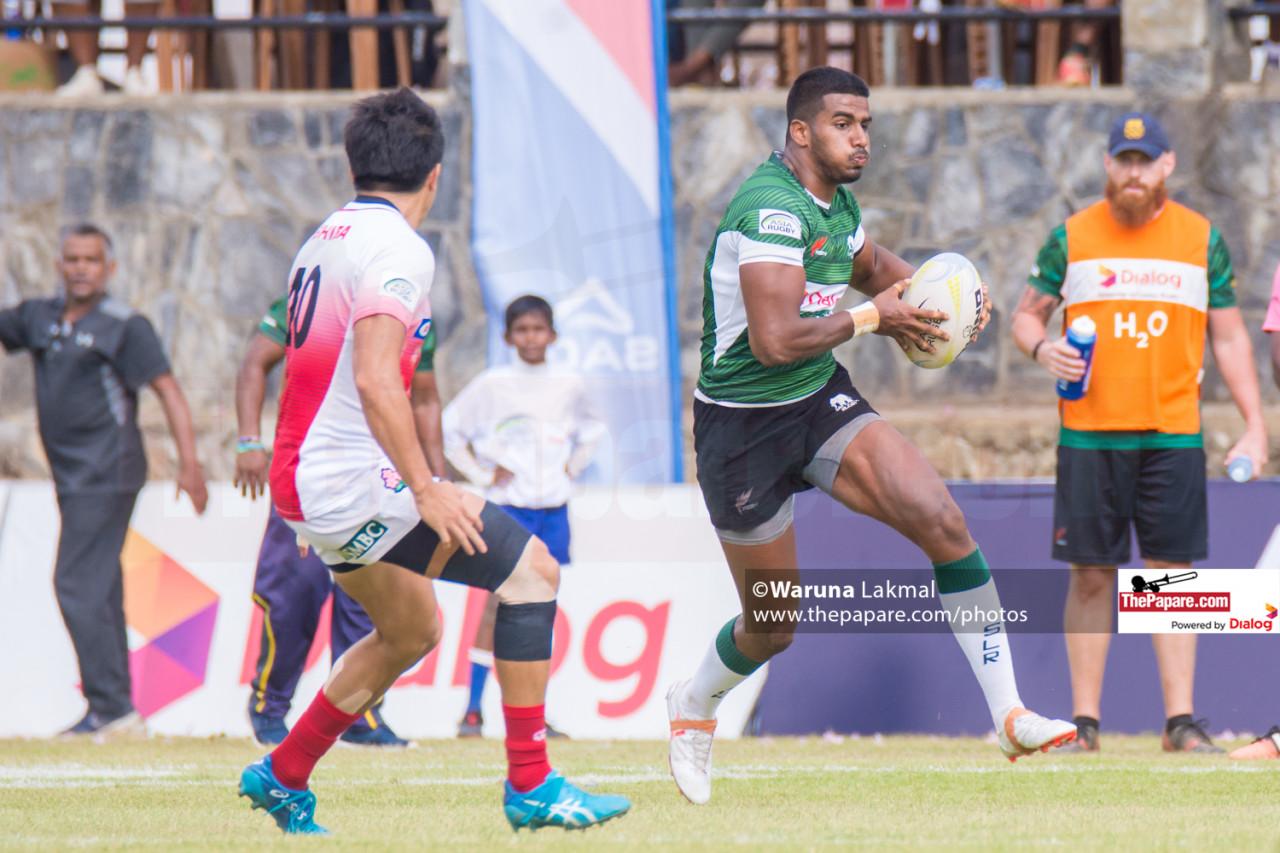 Sri Lanka as usual beat up on the teams they always dispatch with regular flair. The team talked it up post-game on interviews and fans lapped it up with clapping and whistles. It was a wonderful high after day one. It really was.
Read: Sri Lanka run riot against Chinese Taipei
Then, as usual, the wheels, tyres and axles all came off, against those who they have made a regular habit of losing to. Out went the interviews and clapping– replaced with groans and usual mutterings, some on social media. It would be fair to say, normal service had returned. As far as my pre-tournament prediction, Philippines lived up to their bolter status and beat the local team to win a plate full of rice. They deserved it. Coach Frano Botica had really worked on their playing patterns and tactical execution.
They were a sight to behold and troubled the top seeds in an intense semifinal. The same can't be said of Sri Lanka. There were moments of sparks but more like mag wheels curbing the pavement and nothing else.
So, rather than harp on any misery (too much) and sound like the broken record over and over, let's look at some highlights, eye catching happenings even though, it was a disappointing end for the Tuskers with some bitter yet crucial moments along the way.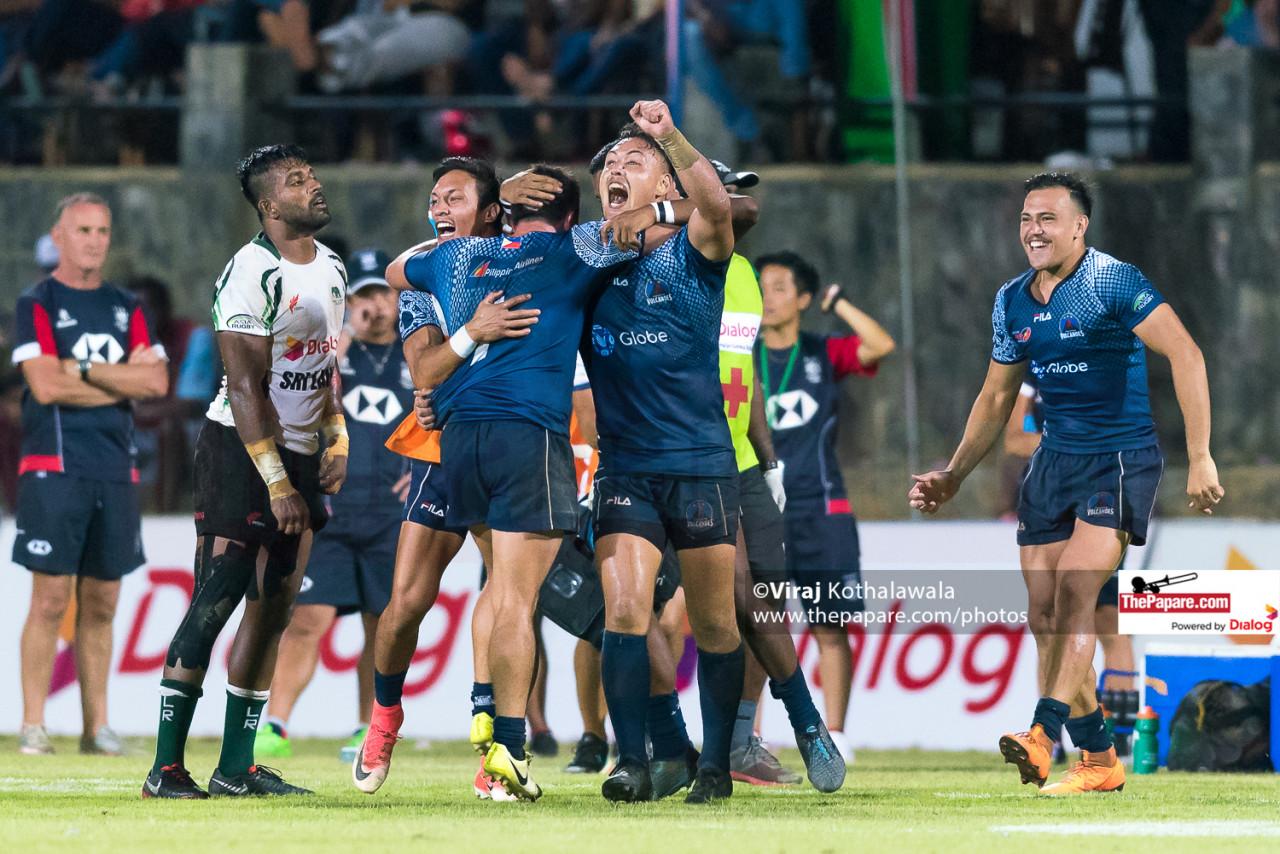 Read: Sri Lanka Rugby stripped off their place in Asia
1.  Beating the bunnies
Chinese Taipei. They were flogged 0-43 by a very ruthless Sri Lanka. The Tuskers were all over this team who they have taken a liking to. The key here is the type of opposition.
Playing a not so physical game with error strewn game management, they resemble a struggling club side in a local the league. In fact, CT would be an excellent addition to the Sri Lankan Mercantile sevens as they play a typically "mercantile" game. Ad-hoc, hot and cold.
Sri Lankan backs had a field day and skinned their opposition out wide and on turnovers. Kind of like what Japan did to them. So, it would be fair to say that in an intense competition who are stepping it up, SL 7's team have found their one true bunny in CT. It will be something for this team to aspire to and not let go like a vice grip from an Anaconda. Give the fans a feel-good factor.
That would be the performance floor from now on in. Meet CT and the likes, flog them out of the park. Maybe it's time the SL development team or U20 teams took on CT in both 7s and 15's on a regular basis with an eye on the future. Better yet, invite CT 7s for club level local tournaments. They need it more than Sri Lanka.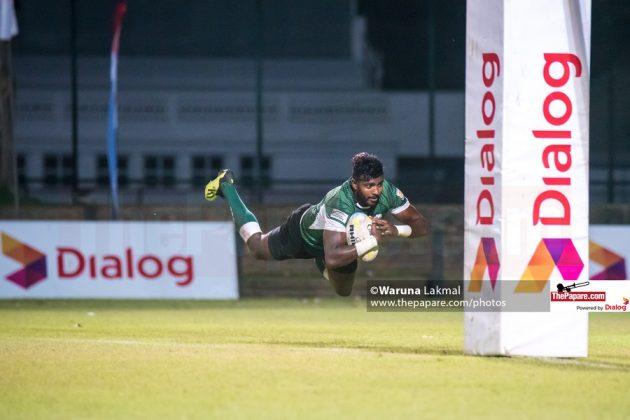 (I will have a statistical breakdown later on and dissect how it all stacks up over the last 3 years).
2.  Omalka Lang and Clubber Gunaratne
It was a breath of fresh air to see the return of "raging bull" Omalka Gunaratne back into the fold. It looked like he had added a few more pounds of muscle and to counteract the weight, trimmed his hair, beard in an almost rebellious style. That of "Clubber Lang", the fictitious character and heavyweight boxer played by Mr. T, in the Rocky III movie.
Clubber, who famously beat Rocky to win the heavyweight title –only to be beaten as the "bad guy" later in a return fight. That said, he was a menacing figure and an intimidating character as per the movie.
Omalka was picture- postcard, perfect for a match. Throw in the sleeveless vest, gold bling around his neck and get him to do a YouTube voice over of "I pity the fool". Bang! you have got stars in his eyes.
As far as his rugby went, he did have moments of brute force and graceful destruction. Although, it must be said that he didn't get the game time he should have. This included a farcical subbing in with about 29 seconds to go on the clock against Japan. When it was all over. Rugby apart, he left a telling impression and cut a figure who was born to endorse Ever-ready or Laxapana. I hope they take note.
He is the perfect candidate for an overseas stint of rugby, sanctioned by SLR or a Bollywood tough guy role.
3.  That missed tackle or no tackle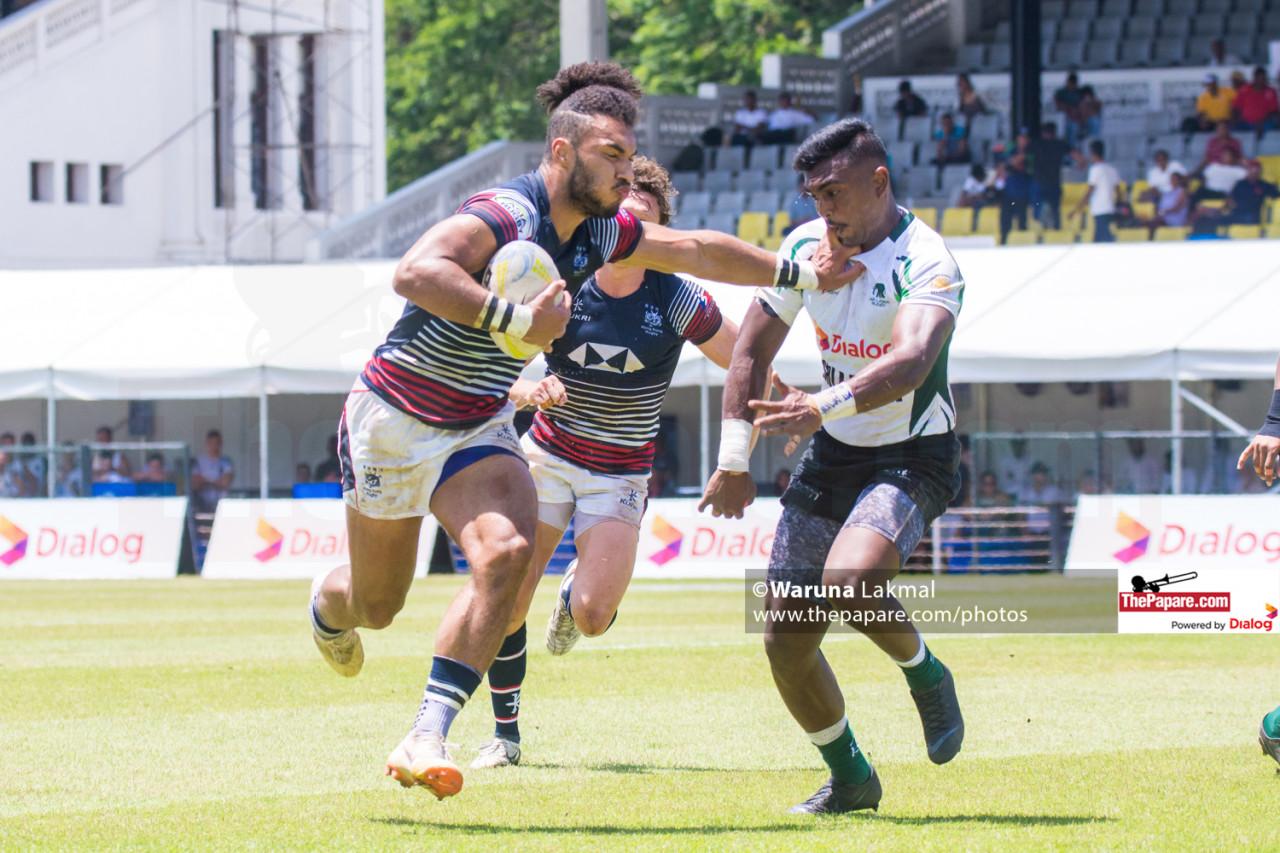 For all you Danushka Ranjan fans, this won't make for good reading. So, take it in your stride.
Giving new meaning to the notion of n(one) on one as it unfolded. Max Denmark who is no slouch took on the Lankan ace on the outside. It was a straightforward running-tackle situation. Ranjan for his misfortune, went in high and got done for a yard or so of pace. Knowing that the goose was cooked he froze in the moment… and… didn't want anything to do with the 19-year-old gun winger from Hong Kong.
It was a bad look for him and Sri Lanka. When your best player gets given the slip and takes no shot to challenge it, naturally, everyone's heads sank. It was an "oh no" moment.
It's a tough gig at this level to comeback after injury and play with the weight of expectations on your back. That said, as professionals who are on relative big bucks, making a living from what many young rugby players can only dream of, he will have to get used to copping it. Unless of course, he turns it around. To be fair, he had next to no run on form, coming back from injury.
It was only a moment in time, that non-event of a tackle but it personified the bungling Sri Lankan effort on semifinal day and truly rubbed salt into a clean-cut wound. It wasn't his finest moment. Usually, he would have showed Denmark the sidelines of Colombo.
Let's move on and no doubt, this man will bounce back better. That of course, is up to him.
4.  The big blow and Kandy's headache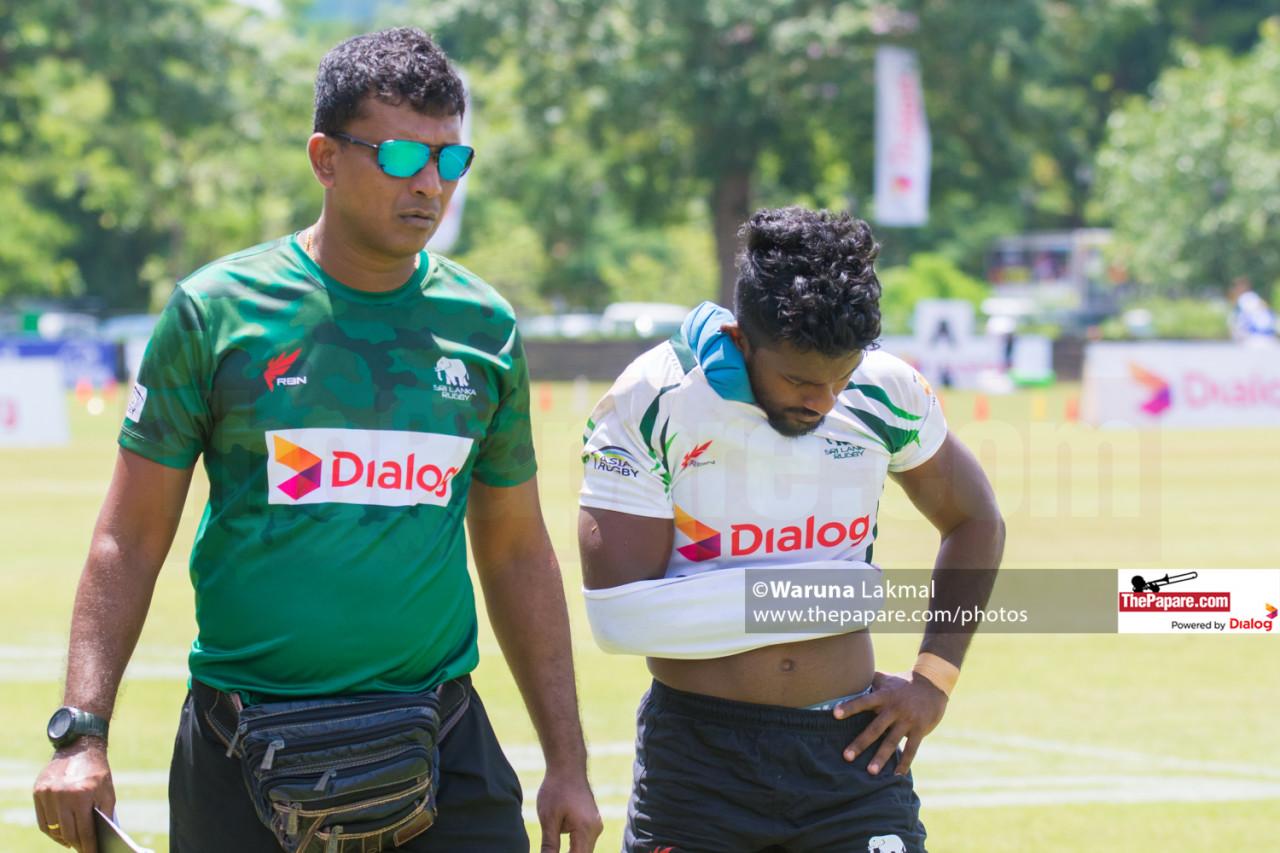 Read: Srinath Sooriyabandara out of danger
Arguably, the best run on form line from the Tuskers squad (all season long) has been stand in captain and half back, Srinath Sooriyabandara. He is your nugget on redbull and if he had anymore, he would get wings.
In a cruel twist under the hot Colombo sun, during the Hong Kong game on day two, a collision saw him taken off, arm supported in his jersey. It's never a good look and the inevitable thought of doing a collar bone came to mind. You had to feel for him and in my eyes, the most valuable Tusker in the whole series.
What this now means, with the club rugby season proper about to kick off, defending champions Kandy SC are without their starting, first choice half back for at least the first few weeks. Hopefully, a speedy recovery awaits.
5.  The four and a quarter team
4-3-6-4 @ 4.25.
To make it simple, this is the form line and average position which this team ended up with. A fourth, a third, then a sixth followed by the weekend's fourth. It was regressive to say the least.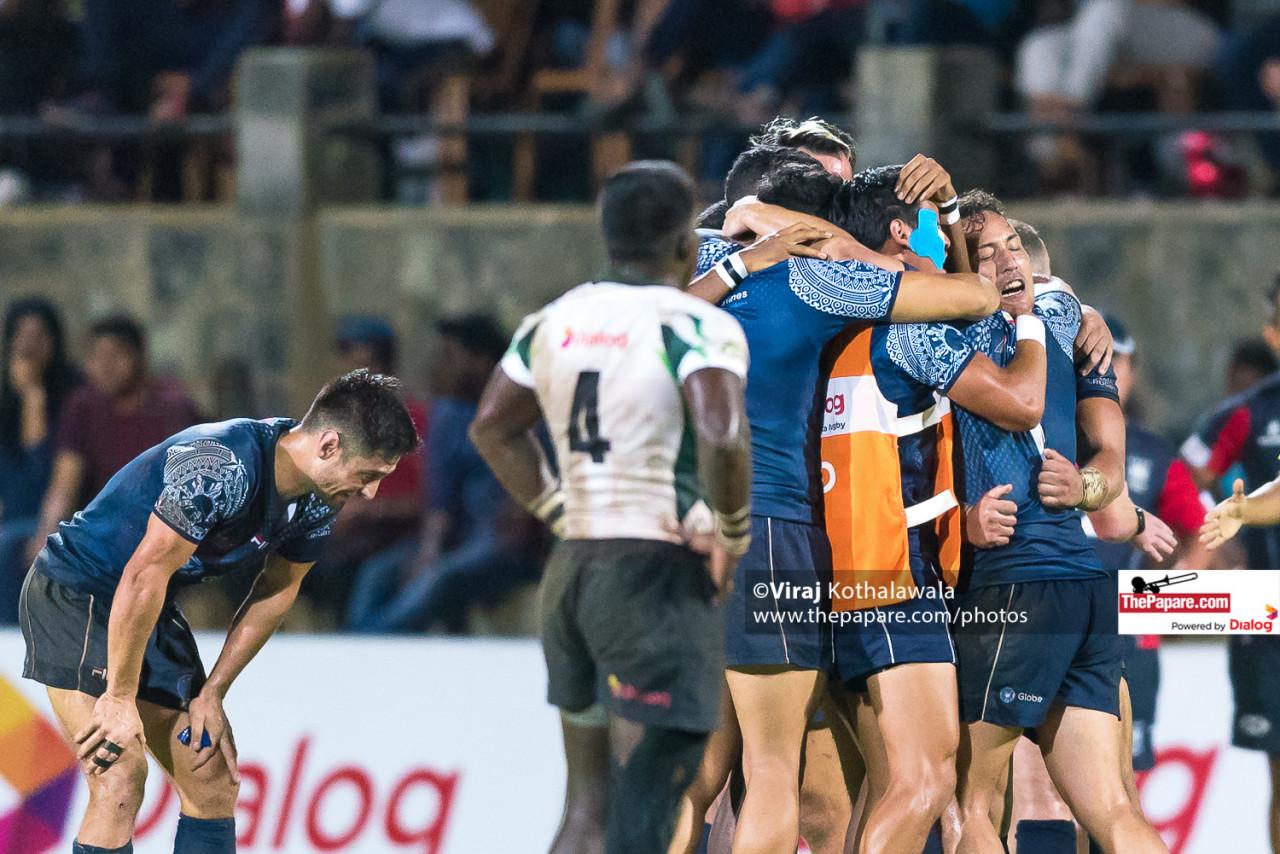 An ave. position of four and a quarter which in stats terms is worse than a losing semifinalist. Take one look at the final standings and you will see the top two in Japan and Hong Kong have daylight in between a very tight grouping of teams where Sri Lanka got done by one point by the Philippines.
Overall, it's no better than an "also ran" in the books with one minor placing. No real progressive form to speak of and now, heading for a spell. To compound the agony, Sri Lanka didn't make the cut for the world series. It's probably a good thing. They didn't deserve it for the erratic and inconsistent form against the major players.
Compare that to Japan's 2-1-1-1 or Hong Kong's 1-2-2-2. You get the picture.
6.  Strength and conditioning
There was a moment when one of the players, let's keep him anonymous, went over for a thirty meter try on the left-hand corner from a turnover. Upon his retreat to half-way, it looked, momentarily– as he would go into cardiac arrest. Fatigue, stress and pain was written all over. It was alarming. Keep in mind, these are contracted players in home conditions who get paid a monthly wage to play footy. Not amateurs or those who play for a taxi fare or beer money.
A clear message that professionally contracted athletes who are on the third leg of a series of qualifiers are nowhere near the desired levels of fitness. It is a damning indictment of the failure of strength and conditioning. Either the players are slack at doing their workload or what's been done at training is ineffective. Whatever it is, best SLR figure this one out and arrest this development. After all, there are measuring tools for Africa but a simple set of sleepy eyes could have told you, there was a problem.
7.  On-field discipline
Given the distraction earlier in the piece (player non-availability) and having "dealt" to it in accordance or so we are told, a real coach killer was the on-field discipline. No, I am not talking about rough play, penalties or yellow cards. This is about sticking to team policy and playing patterns especially in defence. I take it this squad would have done their classroom work on a whiteboard and known what their patterns are.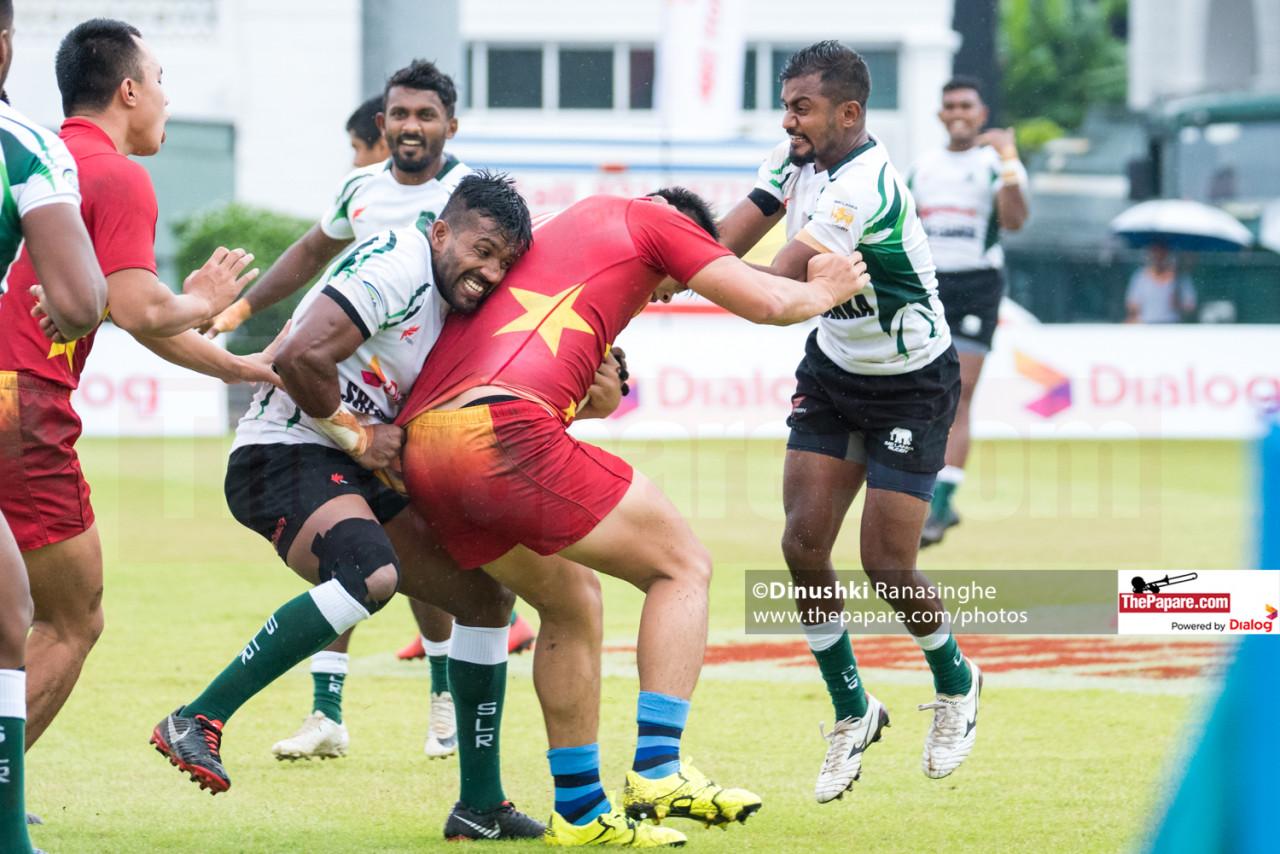 Therefore, there is no excuse when two players in a defensive line do two different things. It undoes all the hard work. It is inexcusable. Perhaps it's time coaches got tough with it and benched or dropped those who can't read off the same page. Teams like the Crusaders at Super rugby and Fiji in the sevens, get very filthy at players who upset the applecart. Simple solution: drop 'em to learn their lesson.
It is a coach killer and I feel for Peter Woods, who might be walking on thin ice.
8.   Front loading: see it before it happens
This is a big word in modern coaching circles. In other words, what it means is, players and very special players at that, having the ability to see what happens next on a playing field– before it happens.
I refer to this as EXPOSED FORM and its periscope. Learning and development with playing experience and using it on the field. For example against Japan, when the Tuskers dropped off simple man on man tackles, it wasn't that they didn't know it was coming. Good players in sevens work as a team and figure out what to do before the attack arrives. Pressure and physicality burst the Tuskers dam and that was it. This is where high performance management and player skill development becomes critical. There is no evidence of this at the moment.
Also read:
Unfortunately, based on the whole cycle of schools "drafting talent" for short term gain on the books has come full circle with player skills. Depending on pure athletic ability and not, skills or tactics, the top rep level in Sri Lanka is now feeling it's effects.
So, it's best these players learn how to push play in the now, over and over and hopefully they start to see a bit of front loading. Who knows, someone might even pick the lotto numbers.
It had to be Max Denmark and his "wheelsing" run around D Ranjan to dot down. A lightning gallop as he swung the corner like the Autumn sun, leaving his opposite for dead. A true winger's try. It was a beauty.
Show me a hero and I'll write you a tragedy. S Sooriyabandara for all his tackling and putting his body on the line. This man deserves a crate of beers and shouldn't have to ever pay for a drink when he sits at the bar.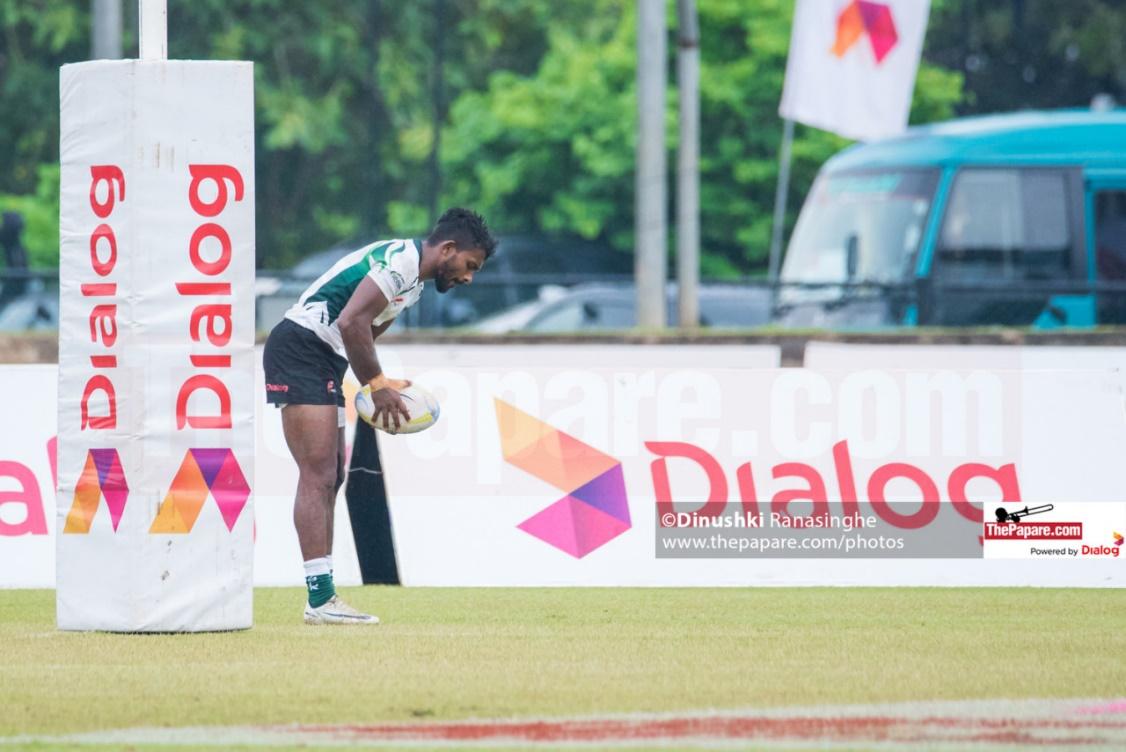 SL7's should have made it a third-place finish but lost their spot to the most progressive and hungrier team. They risk sliding on a very slippery slope. Sevens rugby is such a dynamic and vibrant format, one movement either way makes you look a million dollars or a homeless pauper.
A closer look at the domestic structure and motivation behind country-representation needs a very close examination. That is for the immediate, short term action plan. Without giving too much away, next week will give you an insight to what they are. So, until then, hang tight.
To be continued…
Disclaimer: The views and opinions expressed in this article are those of the author's and do not necessarily reflect the official policy or position of ThePapare.com