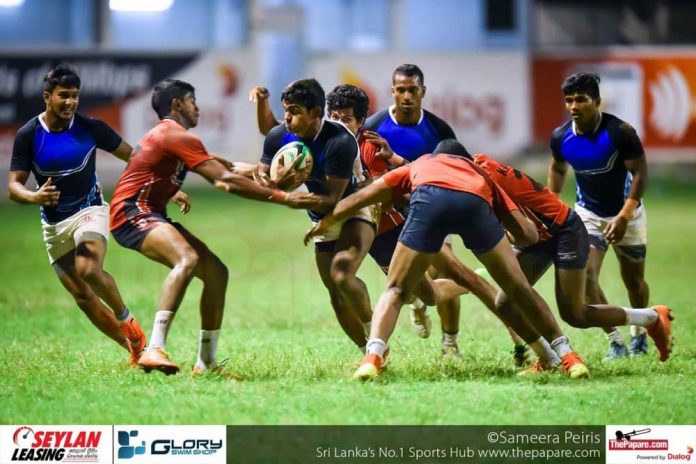 It is the best of times. It is the season of light. It is the spring of hope. That is, the Junior Tuskers in waiting for 2018 for the fifteens format are ready to be selected. Given the level of interest and competitiveness across the league, it comes as no surprise that first fifteens stands head and shoulders above anything else the country has to offer.
As season 2018 drew curtains a few months ago, the thirst and want for local fans to see schoolboy rugby is never quenched. Thankfully, as if it was a timely oasis, both Colombo and Kandy have named respective coaches to handle two squads who will face off. This, to serve as a trial and select the junior fifteens squad for December's Asiad.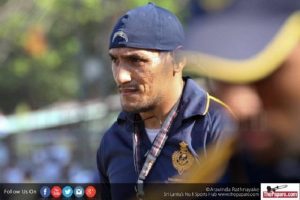 ThePapare.com 2018 top coach of the year, Dushanth Lewke who took Royal to an unbeaten league title in his rookie year as head coach is tasked with Colombo. The Blues, as they are better known.
The number three on that list, Ananda "Castro" Kasturiarachchi will look after the Kandy representatives. The Reds, is what they are known as.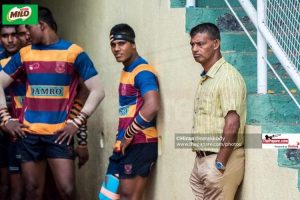 It is shaped to be an intriguing battle of what I would consider the two most tactical coaches in the island nation. Lewke who has mastered the element of phase play and an iron clad defensive method is up against a tactical counter attacker. Making for a stylistic clash of rugby. Much like a boxer versus puncher.
On paper, it comes as no surprise that Colombo boast an extremely talented squad and are overwhelming favorites. They are the hot pot and all the rage.
Kandy, for their part, will want to prove a point as underdogs and upset the usual script. Be that as it may, current circumstances point to as this game shaping up to be a slight of a mismatch. Our hope of course, is that it turns into a match no one will want to miss.
Great expectations
Unsurprisingly on both paper and form, the Colombo Blues are overwhelming favorites. Given their squad depth and individual gamebreakers along with game breaking combinations, the "Blues" should take this in a canter. Should and will.
Forwards
Daiyan Sabar (Wesley College), Maleesha Madumewan (Royal), Fadhil Adhan (Royal), Ifham Fareed (Royal), Christian De Lile (S. Thomas'), Tharindu De Alwis (St. Joseph's College), Tharindu Hasith (Wesley), Adeesha Handunpathirana (S. Thomas'), Javidu Fernando (St. Peter's), Harith Senanayake (S. Thomas'), Julian Charles (St. Peter's), Ravindu Anjula (Isipathana), Shevon Gregory (St. Joseph's), Abdullah Faiz (St. Peter's), Thuwan Zamil (Lumbini), Shehan Eranda (St. Jospeh's), Hiamantha Hirushan (Royal), Shamika Milinda (Science), Lakshan Uduwana (St. Peter's College)
Backs
Gamunu Chethiya (St. Joseph's College), Nikhil De Silva (Royal), Sabith Feroz (Royal), Shan Akila (St. Joseph's College), Kavinda Keshan (St. Joseph's), Kenneth Wimaladasa (St. Peter's), Rukshan Madhushanka (St. Peter's), Jason Karunarathna (St. Peter's), Risith Fernando (Royal), Mubeen Faleel (Royal), Shenol Shenuka (St. Peter's), Kalindu Nandila (Royal), Janidu Dilshan (Royal)
Watch out for:
JD and GC combination. Janindu Dilshan and Gemunu Chethiya. Given that we haven't seen much of these two for a while, let alone playing together, this may serve as a precursor to what we can expect when they turn out for CR & FC.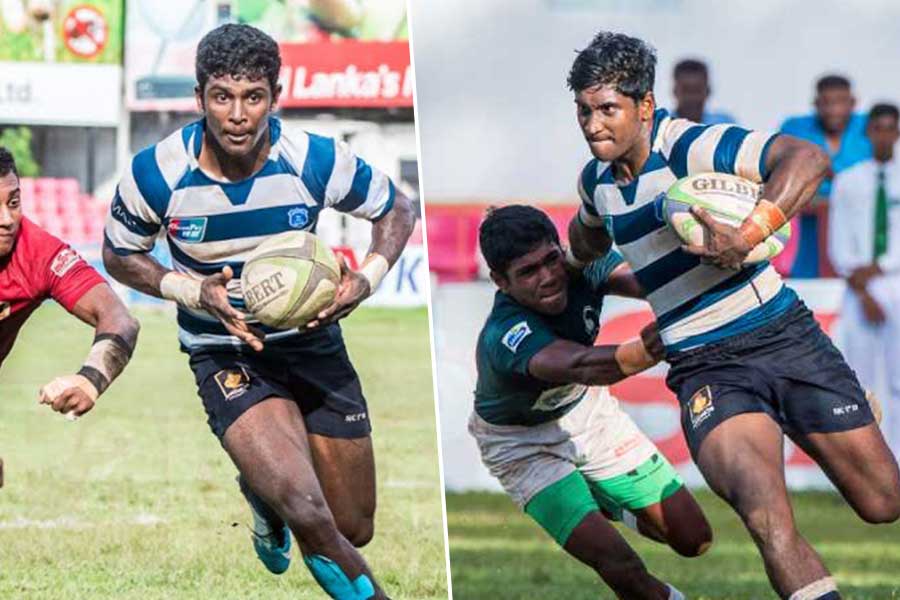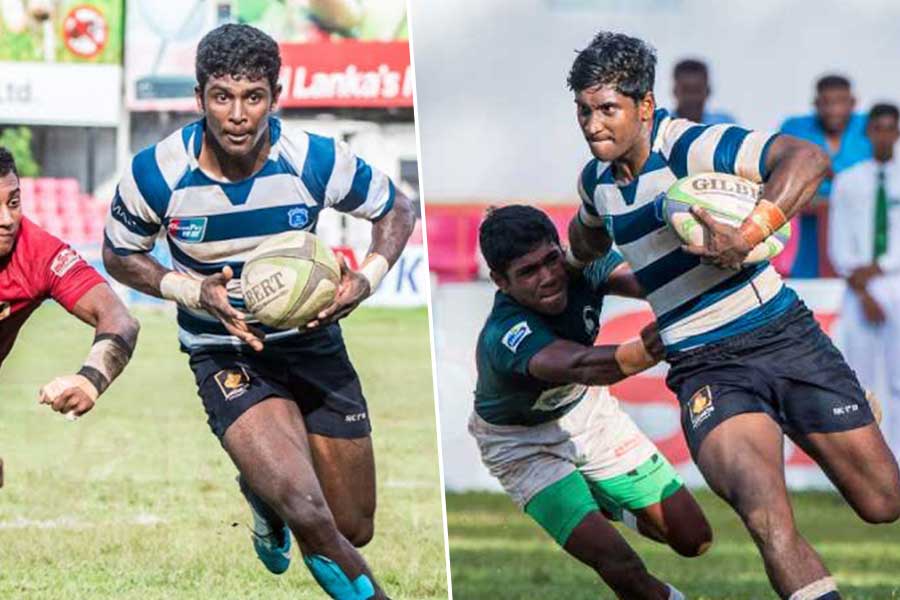 They have a terrific option at first five in St Peter's captain, Kenneth Wimaladasa who will want to put JD in space and also, look for set plays by bringing in GC out wide, at pace into the game. What's more the Jason Karunarathne and Wimaladasa at halves combination is essentially what won St Peter's the KO title. They are going to set a blistering pace, as they have enough quality outside them to out run anybody.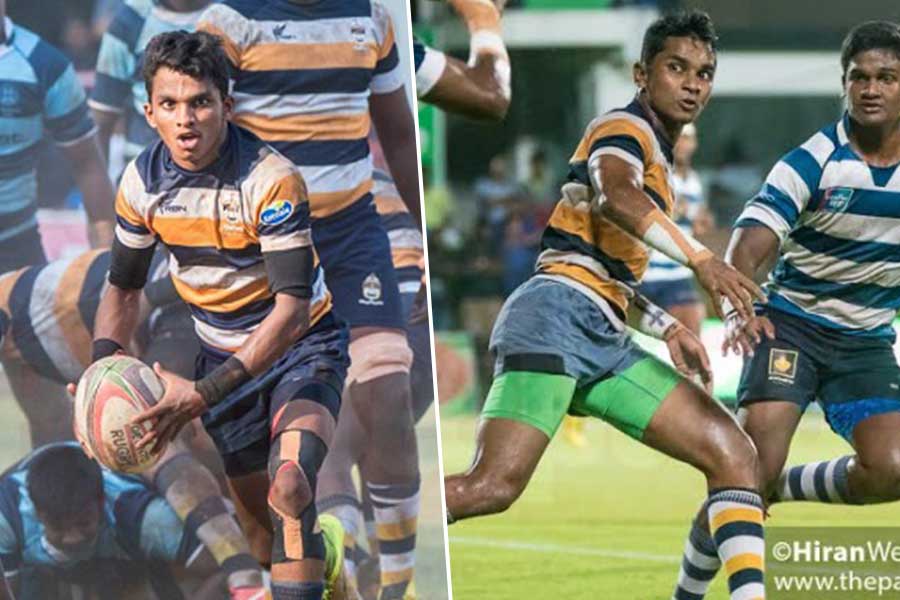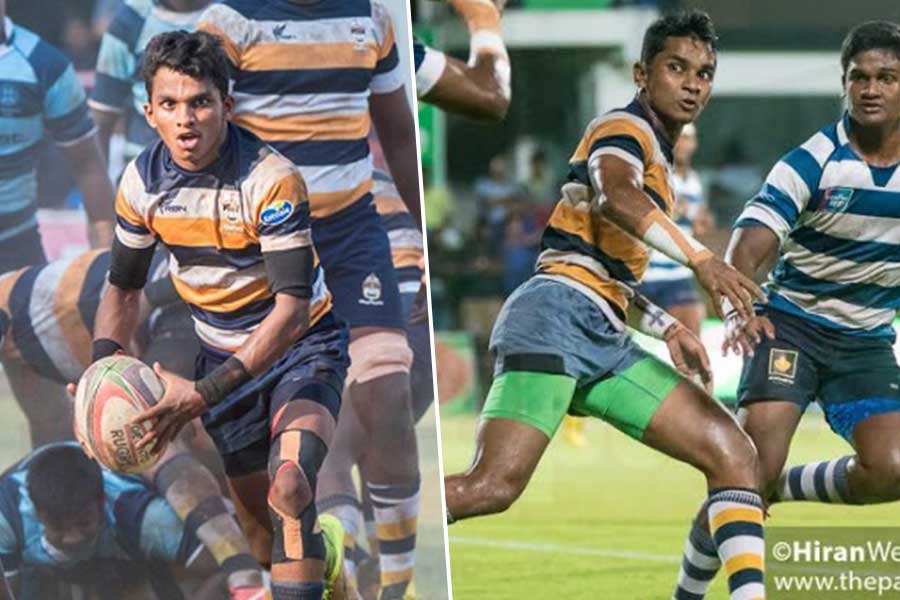 The driving maul from the line out. Single biggest draw card and try scoring weapon of choice for Royal over the last few years. As coach Lewke assumes duties, with a good mob of his star forwards coming in from Royal, it will be a beauty to watch. What's more, with the exception of one Kandy forward, the Colombo forward pack is a very formidable bunch which will blow apart most club sides in 2019.
Julian Charles/Ifham Fareed and Adahan will be an interesting combination at line out time and expect to see several waves of close quarter hit ups by way of Tharindu Alwis and Dayan Sabar. Furthermore, broken play linkmen combining with their backs will be an eye-catching watch. Black Panther– Himantha Hirushan and Christian De Lile will make for plenty of meters on the wings as support runners and I won't be surprised to see them on the score sheet, running support lines to collect from the back three.
Oliver Twist
Looking at the Kandy Reds squad, you can't help but feel like they are the poor cousin. Long odds to roll the Blues, tenacity and an element of well coached surprise will be their key strength. Coached by one of the most analytical and skill based teachers in the current schools scene, A Castro– Kasturiarachi has a very enterprising bunch to work with.
Trinity College – Pravinda Wijethilaka, Vishwa Ranaraja, Awishka Sheikh, Naween Rajaratnam

Kingswood College – Tharindu Waligampala, Rashmika Chandrarathna, Janitha Rathnayaka, Ilham Jaleel, Milan Weerasinghe, Tuan Dilshan

Dharmaraja College – Manuka Hiripitiya

Maliyadeva – Lahiru Daulagala, Lahiru Herath, Kelum Madushan, Malitha Wijesundara, Himanka Dhananjaya

St. Anthony's – Ishara Liyanage, Suhail Waseem, Mohommed Shabeer, Janidu Himsara, Kavishka Jayasuriya, Ruvan Weerasinghe

Vidyartha College – T. R. Rathnayake, K. L. Bandara, C. D. Kotagoda, M. S. Kalugampitiya, T. S. Umayanga, P. U. Jayakody, N. K. Bandara

Sri Sumangala College – Mohommed Akeel, K. R. Bandara, J. Wikumsekara, K. M. Waligamage
Really excited about the prospect of seeing Vishwa Ranaraja on the wing and to roam fast, up against GC, in an eye catching match up. The Trinitian has a terrific turn of foot and good torque to burn anyone on the outside channels.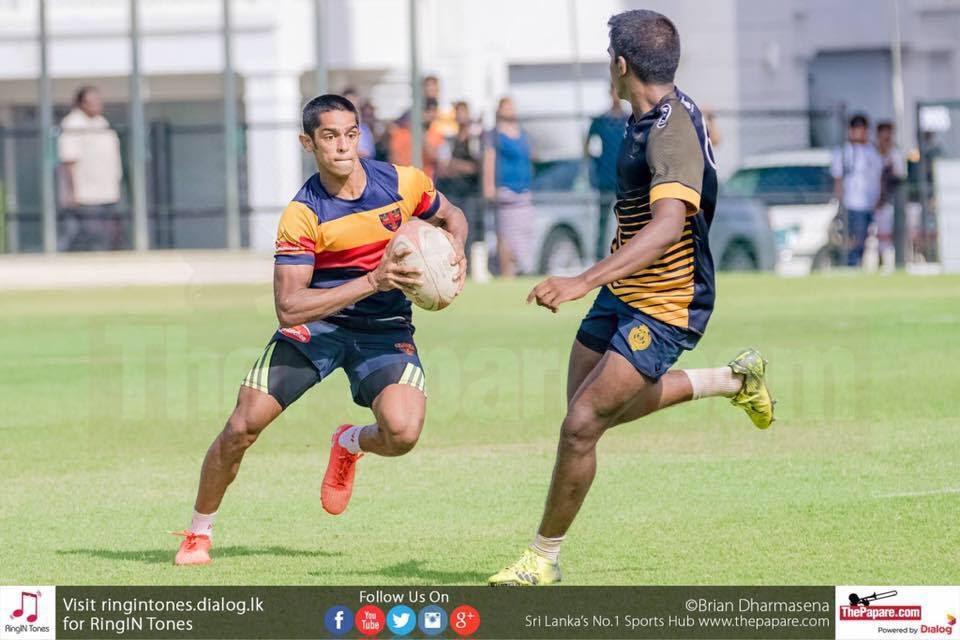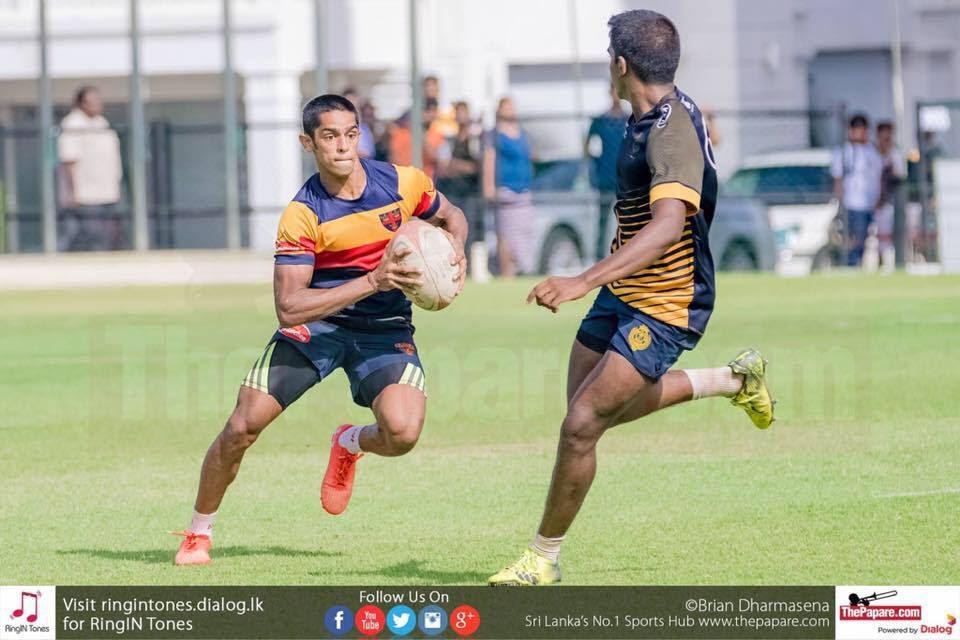 The very lovable and big bad teddy bear-like Rashmika Chandrarathne to bounce off some would be tacklers. Again, his duel with potentially Chevon Gregory who has a similar style of play will get the crowd going. Expecting to see some big hits and a show for an expectant crowd. The perfect, real life, teddy bear picnic.
Also, I am very keen on seeing what the Maliyadeva contingent can produce with their coach on hand. They have shown good ball control during this year's season proper and have enough flair to ruffle a few feathers with good , strong running lines. They will roll the dice and look for front running ability and catch Colombo napping.
Footnotes and predictor:
There are a few big names missing due to injury, namely, Thulaib Hassen, Pathana captain Manilka Rubeyru and Wesley ace Mursheed Zubair from Colombo. Both squads being picked on availability and trialists from all schools eligible. Again, this is the prescribed age-old method of selection for representative rugby in Sri Lanka. There is no other, sanctioned way around it. (as opposed to selectors picking on outright seasonal form)
The game as a whole, serves as a selection trial for the final, Junior Tuskers squad… so the result in itself may be somewhat irrelevant. Again, the selectors will be looking to finalize their nominees for those who will wear the junior national jumper. Keep in mind, earlier in the year I named a ThePapare.com all stars team.
Final prediction: Colombo Blues to win by 13+ points.
Suggested score: 35-17 to CMB
Royal hooker Fareed to score at least 1 try from his starting time on the field at the end of a driving maul.
GC and JD to score at least 1 try apiece.
Kandy openside flanker Rajanayake to make at least 3 clean steals in the ruck contest in what will possibly be a man of the match performance, albeit in a potential losing cause. He will be up against an equally talented "jackal"– C De L'ile. Tipping him to make at least a couple of steals himself.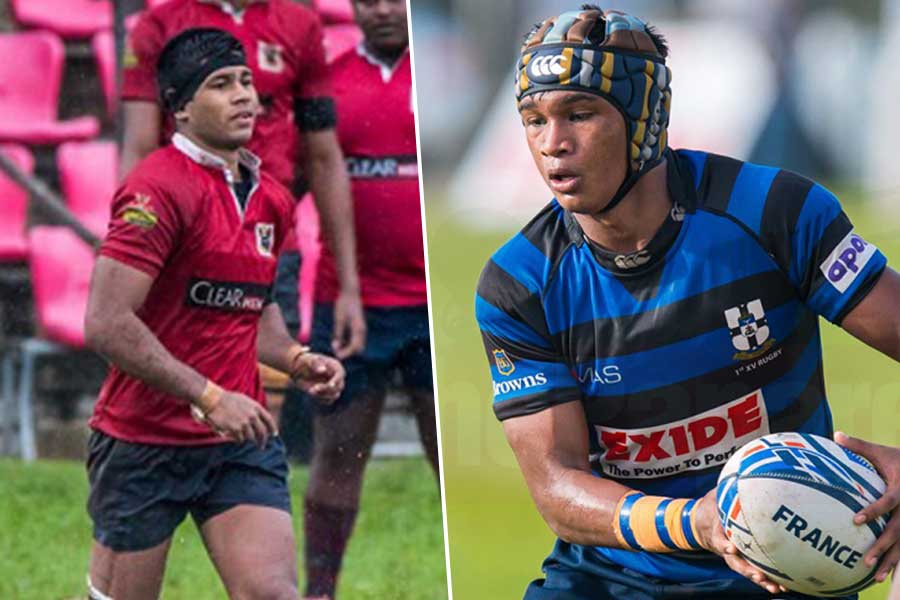 Both teams combined and weather permitting for a fast-dry track to rack up 351+ running meters in total for 70 minutes of rugby football. This will include a combined total of at least 7.5 tries in total for the game.
Bolter: Vidyartha speedster Rathnayake to stake a claim and push for final selection as an outside back, amongst a star-studded field.
On that note, with the game slated for October the 12th, at the home for hill-capital rugby; the Nittawela Stadium. If you are in the area may I suggest you come along. It is and will be the best, pure and honest entertainment you will see on that day.
For those of you who log on to the LIVE stream on ThePapare.com, look forward to some end to end entertainment.
The tale of two cities will end on a very happy note. Well, at least for one.