Ranthunaga`s for cricket, Weerarathene's for Rugby, Karunaratne's for Badminton, Thevakumar's for Basktetball?. It was and will always be an illuminating story when siblings band together to bring glory to mother Lanka.
In modern day basketball Clinton and Arnold Thevakumar are popularly known figures, not just because they share the same genes, more over achievements they can boast of. Younger brother, Arnold being inspired by his elder brother has gone on to be ranked Sri Lanka`s No.01 player in the 3×3 format.
This week on Swishing the Nets, we explore the story of these two brothers who don the national jersey hand in hand.
Below are the excerpts.
Q: Introduction to the sport?
Clinton Thevakumar: I started playing basketball when I was in grade 04. That was the time when mini-basketball was introduced to Sri Lanka. Yet till I was 16 years old I was not interested in pursuing the sport. Suddenly I was offered the captaincy in the U17 team, which gave me a target to achieve. With that the slight interest that I had in me turned into a much more serious one.
Arnold Thevakumar: I started to play the game when I was in the fifth grade. I was inspired by none other than my brother. I used to watch him play during school and that is where I developed my interest. The journey that started over there is what bought me here today.
Read: "There is nothing you can`t achieve. Hard work is key. That's what I do" – Arnold Brent
Q: How do you feel about representing Sri Lanka internationally?
Clinton Thevakumar: It was back in 2010, when I first represented Sri Lanka. I was a part of the youth team and, I got the chance to lead the team overseas. We won a silver medal during that time. After that in 2013, I was selected to the men's 3×3 team to participate in the maiden Asia Cup. From there onwards, I continued to prove my talent in the local tournaments and then I was selected to represent Sri Lanka for the SABA Championship in 2014. From then till 2017 I was representing Sri Lanka. There is nothing like it, the pride  you feel representing your country.
Read: Sri Lanka Basketball and SABA Championship 2017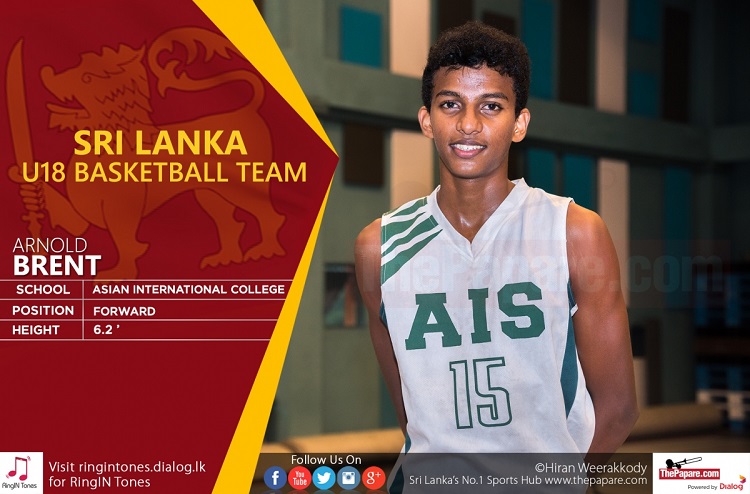 Arnold Thevakumar: It was one of my biggest dreams to represent the country. I started playing for Sri Lanka when I was 16 in the U18 SABA Games where we were placed second. I showed more interest towards 3×3 and as a country we performed well internationally. I have represented Sri Lanka in Asia Cups and many tours in the 3×3 format. I am ranked the No.01 in Sri Lanka and 09th in the world in my category.
Read: Cager cubs en-route to South Asian Qualifiers
Q: We cross questioned the elder brother (Clinton), on his feeling about Arnold achieving so much at such a young age?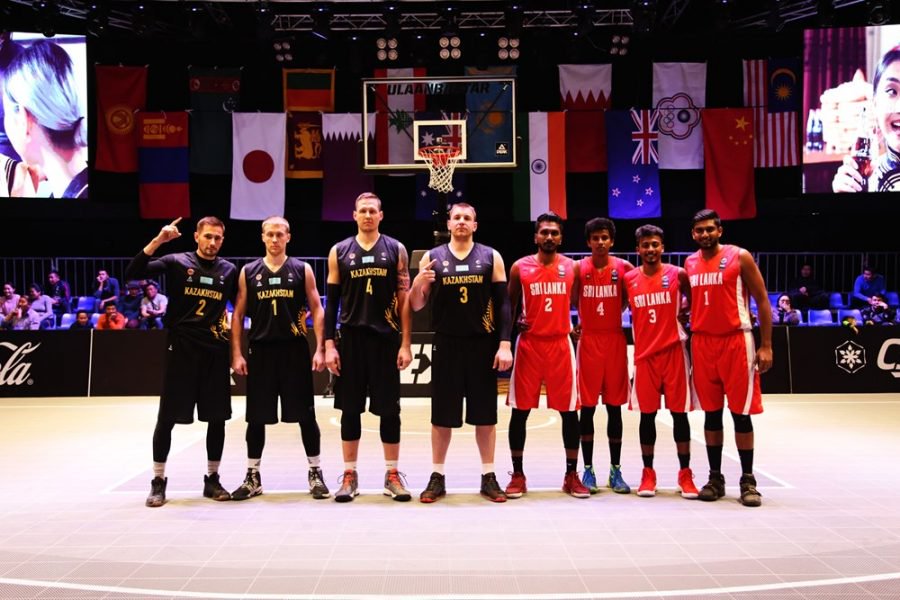 I really do feel happy for him. It is a bit hard to find people from the same family playing in the national team. I am humbly proud. Back in the day, we did not have this much talent with us and now it is tough to find a spot in the national team with so much young talent. I believe he will go a long way if he follows his process day in and day out.
Read: FIBA 3×3 Asia Cup 2017: Sri Lanka off to Mongolia
Q: If you get a chance to coach your brother?
Clinton Thevakumar: I have seen a lot of good qualities in him. He is good in his shooting, cross-overs and hustling. But I think apart from all the tactics, fitness and strength also plays a major role in the success rate of your own game. So, I would like to coach him not on basketball tactics but in terms of his body weight, fitness, strength and conditioning.
Arnold Thevakumar: If I get a chance to train him (laughs) honestly, I don't see any weakness in him. He is an all-round player. But well I would like to train him to dunk just like what I do right now.
Q: Best memory of each-other?
Clinton Thevakumar:  Best memory would be when Arnold and his team-mates when on to beat Japan in the 3×3 U18 Asia Championship in 2017. He will also cherish this for a life time. It related to me since, when I played in 2011, we went on to defeat beat Denmark and Slovenia, now they are the best teams in Europe.
Read: A message from the U18 3×3 Team to the Fans
Arnold Thevakumar: It would be when Clinton was a part of the DFCC Bank team in the 2015 MSBA League.  In the finals, they were down by 24 points and he was sitting out in the first quarter. When Clinton came in the second quarter they slowly closed the gap and at the end they went on to win the game. It was a surprise for me and for everyone that day.
Q: Where do you see Sri Lanka basketball ?
Clinton Thevakumar: I feel the future is in good hands with these set of youngsters. Furthermore, I believe we should combine the talent of the youngsters and the experience of the seniors. The teams should have a practice of at least of three to four months and not just two or three weeks. Then we will be able to even match up even with India. We have the potential but lack good facilities and the lack of a long-term plan have been the past issues we`ve had.
Q: Your future plans?
Clinton Thevakumar: Well I just got married (laughs) so I want to be a good family man but then I don't think that it will stop me from playing basketball. Anyway my dream is to be a professional basketball player so I am still finding it hard to get a contract out of this country. Anyway I won't stop also perhaps in the years to come I would like to give back to the sport by coaching.
Arnold Thevakumar: My future plan is to train hard and bring what's best for Sri Lanka in both the formats. It won`t be an easy task. I have a lot more to learn and a long way to go. Plan is to believe in the process and achieve one at a time.