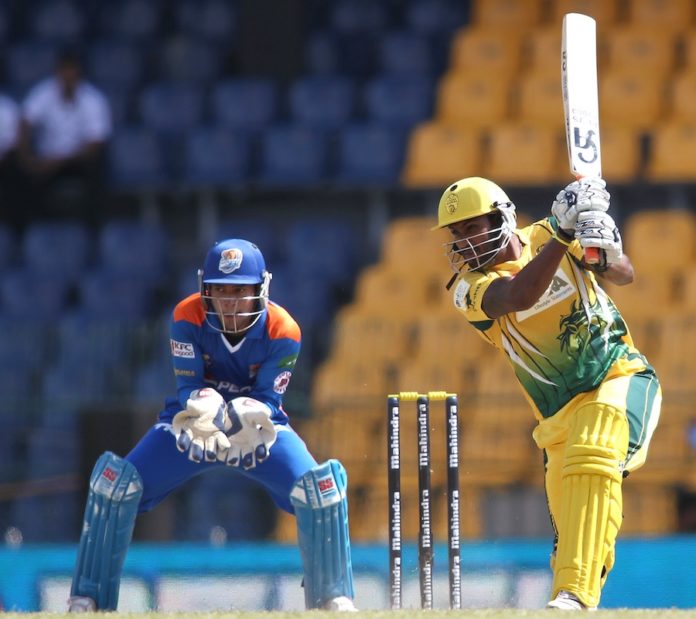 Remember the days when T20Is were considered the outlandish brother of Test & ODI cricket and was played if there was spare time in a major tour? 
Now, there is a World Cup, dedicated to the T20I format, which is played every 1-4 years (depending on ICC's mood), professional players cross borders to play T20Is in a fully-fledged 3-5 match series and the format has truly become the global vehicle of cricket. 
With this gradual evolution, the way the game is played, the way the players and spectators look at the game, and how it is governed has changed drastically. Amongst those, a domestic T20 league has become a must (if you are to succeed at the international stage). Each country has started their own T20 league, dreaming of the big bucks and young talent, following the Indian Premier League's success.  
Sri Lanka, however, has failed to conduct such a tournament successfully despite becoming the World T20 champions in 2014. The most recent attempt at launching the tournament on August 28th failed too as the starting dates were pushed back to mid-November. 
Do Sri Lanka really need LPL?
Every ICC full member except for Sri Lanka, Zimbabwe and Ireland conduct their own franchise T20 league. Even associate countries like Nepal, Canada, UAE, and Qatar do have their own T20 and T10 leagues with the participation of foreign players. This itself is a testimony to how seriously cricket boards around the world have taken these tournaments.
Such a T20 league would be a welcome addition to the Sri Lanka Cricket structure as it will create opportunities for the young and upcoming players to mix with the best in the world, something that doesn't happen in the domestic arena. 
Former Sri Lanka all-rounder Farveez Maharoof reiterated the need for a league, "LPL will let Sri Lanka's young cricketers mingle with the top players. I had that experience when I played in the 2008 IPL with my childhood hero Glenn McGrath. It gives you a lot of confidence to learn from your heroes. You can't put a price on that" 
Players Yashasvi Jaiswal, Ravi Bishnoi, Kartik Tyagi from India, all-stars from the 2019 Youth World Cup, have already been contracted by IPL franchises, granting them an invaluable opportunity to direct their careers onto the international path.  The money certainly helps too. Similarly, 2018 Youth World Cup stars Prithvi Shaw (Ind), Shubnam Gill (Ind), Jason Sangha (Aus), Lloyd Pope (Aus), Saif Hassan (Ban) and Rohail Nazir (Pak) have already played their respective franchise league tournaments right under some of the top coaches around the world.
The Sri Lankan youngsters who graduate from the same U19 level, enter into a highly talent-diluted 26-team first-class competition where they have fewer chances of impressing the selectors or gaining valuable experience because of the limited competitive nature of the tournament.  A franchise-style T20 tournament will certainly bridge this gap.
Lanka Premier League team names revealed
Veteran T20 merchant and Sri Lanka's star pacer Isuru Udana explained a totally different perspective of playing against foreign players, in an exclusive interview with ThePapare.com, "Something I've personally experienced is when we play against a player like Dale Steyn in an international fixture without previous meetings, we will be facing the 'Star bowler shown on TV'. But if we can interact with such players in leagues, we can pick the brains of these players and learn from their mastery. That really helps your career going forward" 
Sri Lanka's recent T20 form has been abysmal as they have won only 18 out of 68 T20Is since their World Cup win in 2014. That is the 2nd worst W/L record among full members and deservedly, Sri Lanka failed to secure an automatic qualification spot for the Super-12 round of the upcoming T20 World Cup in 2021. 
Every year, a few new names are highlighted as exciting talents and ones for the future from the domestic setup, but they have failed to become match-winners at the international level.
Not having a T20 league has meant that Sri Lankan players are unknown in other leagues too.  Renowned cricket writer/producer and talent scout for T20 franchises Jarrod Kimber recently mentioned in the Emerging Cricket Podcast, "The Sri Lankan cricketers don't get picked up for the T20 leagues around the world for the same reason the associate cricketers don't get picked up, because they don't have a strong local T20 league. From major teams, they are the ones who get overlooked the most". Even though there are good enough players from Sri Lanka, they have been ignored because there is no platform for them to display those talents to the outside franchises.  
What if the LPL really happens?
In case the LPL gets underway this year, here are few factors SLC will need to look at.
1.Induce fan's loyalty towards the franchise
A T20 League wouldn't survive without its local fans. The loyalty of the fans towards franchises is the driver of a healthy league. This could be a rare instance where the segregation of people by province or city could be described as beneficial. 
The LPL is reportedly expected to be played among the team names based on Colombo, Galle, Kandy, Dambulla, and Jaffna. The fans need to get behind their cities and support their players. SLC needs to promote and induce the rivalry among cities otherwise it will be just like the SLPL where the stands were almost empty throughout the competition.
Franchise cricket – a step in the right direction
Attaching star players to their cities/ provinces could also be helpful to develop loyalty among fans but that will be a difficult task as most Sri Lanka players are based in Colombo. 
2.Opportunity for Youngsters
To develop young talent, you need to grant them the opportunity to grow. Last year's Pakistan Super League had a rule to have 2 emerging players in a squad and even the Indian Premier League encourages this by talent scouting and imposing budget caps for franchises. 
It would be really beneficial for Sri Lanka Cricket's future if each franchise includes at least one U19 or Emerging player in their squads as a rule following the path of PSL.
Lanka Premier League postponed
3.Tapping into the sub-continental market
Even though cricket originated in England, now the 'Gentlemen's game' lives and breathes in the sub-continent. India, Pakistan and Bangladesh fans account for more than 90% viewership in World Cricket and it would be a massive achievement to tap into these markets by attracting players from the said countries or roping in franchise brands such as the Knight Riders (Kolkata, Trinbago), Gladiators (Quetta) to invest in the LPL.
Even though Indian players aren't allowed to participate in other leagues, a few retired players could have a major say in the viewership of a match. Players from countries like Afghanistan or Nepal could also be a game-changer as the participation of a player from those countries means a sizable crowd watches those matches.
4. Be realistic and be patient 
It is important to learn from the past experience in SLPL and from other league's mistakes. Lack of interest by prospective buyers to invest in the franchises of SLPL due to unrealistic ownership timeframe issues in the contract has been the reason for the cancellation of the tournament after the inaugural year in 2012.
Recently, FICA found the players faced pay issues from six T20 leagues, including the BPL which is a well-established league. Player payment in a league and match-fixing issues are major talking points in the world currently.  SLC will have a tough task of avoiding these issues if they are to be successful this time.
It is vital for the Lanka Premier League to have a model that is sustainable on its own. The first goal is to attract the local market before it expands internationally, meaning not being dependent on the TV rights is a must. Of course, it won't have the attraction like for IPL, Big Bash, or even the BPL. But it is important to be realistic and patient.  The best example is the Big Bash League which is now recognized as a successful T20 League even though it made AUD 33 million losses over the first five years.
It would be great to watch Sri Lanka's own T20 league after 8 years to see the talent the island possesses. The latest postponement of the tournament could be a blessing in disguise as now SLC will have ample time to finalize the details and get their act together to put up a grand tournament.