19th International Schools' Athletic Championship (ISAC), the blue-ribbon sporting event in the International Schools' sporting calendar, got underway yesterday (15th) at Sugathadasa stadium, Colombo.
A brainchild of Dr. R T Alles, founder of Gateway college, the 2019 ISAC is hosted by Gateway College Colombo for the 10th occasion with the participation of the 22 International Schools. The second day of the meet opened with the official opening ceremony which was graced by Mrs. Alles as the chief guest.
Fifteen new meet records were established at the meet at the end of day two, with five coming in the 200m, and six coming in the Relays.
Photo Album – International Schools Athletic Championship 2019 (ISAC 2019) – Day 1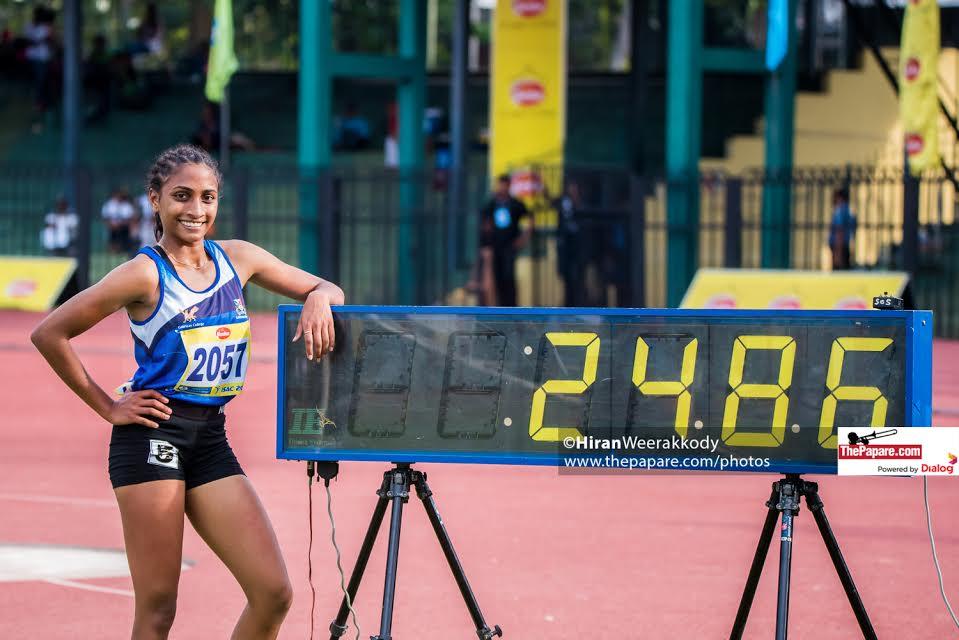 Young sprinting superstar, Shelinda Jansen of Gateway College, eased her way to a new meet record in the 200m Girls U20 final clocking 24.83secs. Jansen ran a personal best of 24.08sec at the 2018 Youth Olympic games in the Women's 200m. Sachinie Divyanjalee of Lyceum International School Wattala, was the only competition for Jansen in the opening meters and finished second clocking 25.40sec. In the Boys Under 20, Kavindu Bandara of Lyceum, Nugegoda sprinted to a new meet record clocking 22.08secs. Bandara, who is a junior national athlete, was a class above the rest.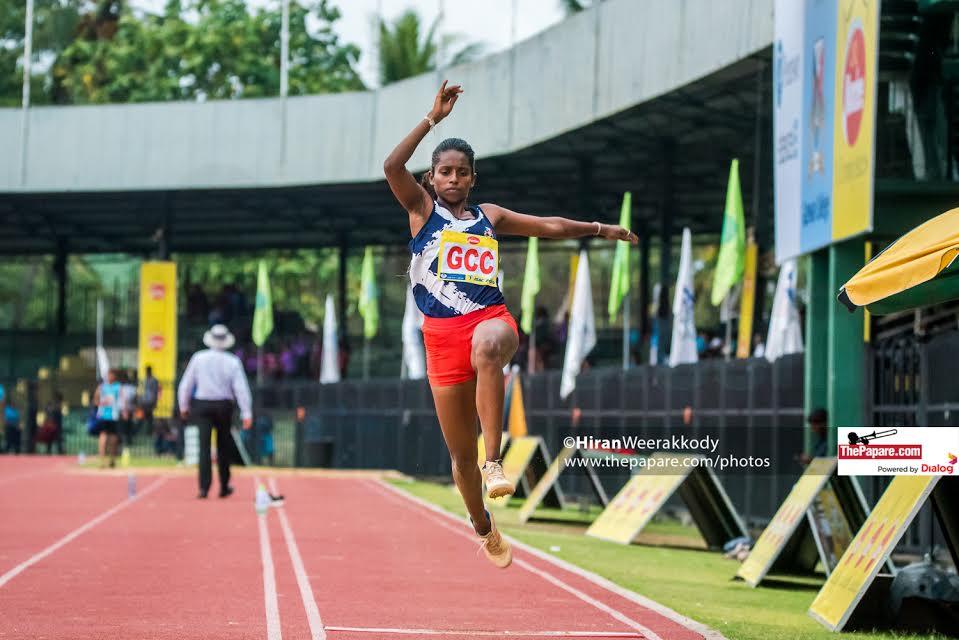 Sadeepa Henderson bagged two meet records leaping her way into a new meet record in the Girls under 18 Long Jump. There was a tight battle in the final of the event between Sadeepa Henderson of Gateway Colombo and Dhanusha Dahanayake of Lyceum Wattala which eventually saw Sadeepa creating a new meet record clocking 25.41secs with Dhanusha placing second, and Hansani Jayasuriya of Lyceum Nugegoda placing third.
Similarly, A tight contest for the top spot in the Girls under 18 finals resulted in Dulanya Salgado of Lyceum Nugegoda establishing a new meet record clocking 26.18secs. Dinara Bandara Dele of Gateway Colombo who was one of the pre-race favorites was placed second while Seneka Gunarathne was a close third.  
The Under 18 Boys; Navin Perera of Lyceum Wattala raced to a new meet record with a time of 22.66secs in a closely fought race while Kaveesha De Soysa was placed second, and with Samith Lakshitha placed third clocking 22.97secs.
Lyceum Wattala who have been hogging the top spot in the leader board for the past ten years have already opened up a healthy lead amassing 49 medals consisting of 22 Gold 17 Silver and 10 Bronze medals, Gateway Colombo is in second place with a total of 32 medals while Lyceum Nugegoda lies with 31 medals and are aggressively pushing Gateway for the second spot.
Medal Tally end of Day 02
| | | | | |
| --- | --- | --- | --- | --- |
| School | Gold | Silver | Bronze | Total Medals |
| Lyceum International School – Wattala | 22 | 17 | 10 | 49 |
| Gateway College – Colombo | 12 | 11 | 9 | 32 |
| Lyceum International School – Nugegoda | 7 | 12 | 12 | 31 |
| Lyceum International School – Panadura | 6 | 4 | 7 | 17 |
| Lyceum International School – Ratnapura | 3 | 5 | 3 | 11 |
| O.K.I. International School | 4 | 3 | 1 | 8 |
| Colombo International School – Colombo | 3 | 1 | 2 | 6 |
| Leeds International School – Panadura | 1 | 2 | 2 | 5 |
| Gateway College – Kandy | 0 | 3 | 2 | 5 |
| British School – Colombo | 0 | 2 | 3 | 5 |
| Colombo International School – Kandy | 1 | 0 | 3 | 4 |
| Asian International School | 1 | 0 | 3 | 4 |
| Alethea International School | 1 | 0 | 2 | 3 |
| Royal Institute | 0 | 0 | 2 | 2 |
| Stafford International School | 0 | 1 | 0 | 1 |
| Wycherley International School | 0 | 0 | 0 | 0 |
| St. Nicholas' International School | 0 | 0 | 0 | 0 |
| Regent International School | 0 | 0 | 0 | 0 |
| Elizabeth Moir School | 0 | 0 | 0 | 0 |
| Burhani Serendib School | 0 | 0 | 0 | 0 |
| Belvoir College International | 0 | 0 | 0 | 0 |