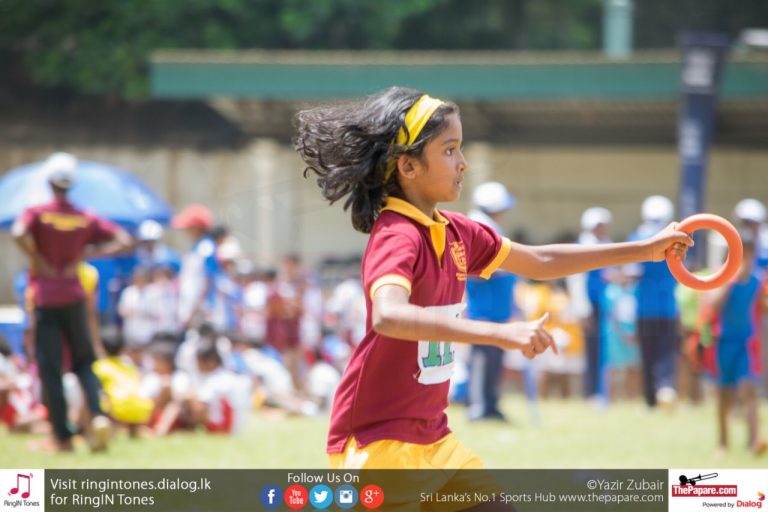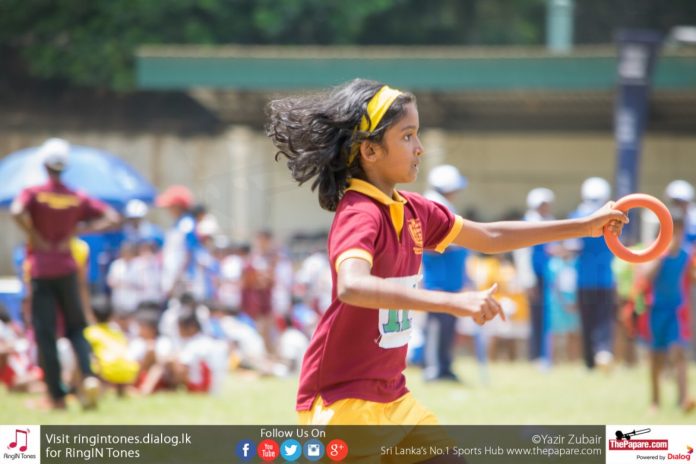 The All-Island Kids Athletics competition for the Grade 3s and 4s that started yesterday at the Bogambara Stadium in Kandy selected 16 teams for each category and will vie their chances in the finals to be held tomorrow.
For the consecutive second day kids participated from all 247 divisional levels across 74 zonal levels and 7 provincial levels. The main aim of the tournament is to develop unity, team spirit, friendship and other character building qualities among children.
The more fun oriented activities namely the Rope Long Jump, Obstacle races, Skipping and Basketball running was conducted today as well. The timings of all races were recorded and the best out of the best worked off in the semi finals.
In the overall points tally Ginigathhena MV is leading the boy's point tally with 293 points followed up by Gunasekara Vidyalaya and Rahula College Matara with 279 and 276 points respectively. Ginigathhena MV accumulated all the points being the best in each of the categories except the skipping where Gunasekara Vidyala managed to top Ginigathhena MV.
The first semi-final of the day was the grade 3 obstacle race where Government Muslim Boys College had the best timing overall with 2.46 mins with the games comprising 10 members who ran their relays. They were followed up by Gunasekara Vidyalaya from the Western Province with a timing of 2.52 minutes. Ginigathhena MV ran their race in 2.53 minutes to secure the third highest timing.
Girls High School Kandy were the fastest in the girls section running a 2.53 minute completion time. They were followed up by Ginigahena Central College.
However the final points tally had Mahagama MV leading at the end of day 02 with 321 points under their belt while Girls High School Kandy remained in second place with 312 points. Galigamuwa Primary School remained third with 309 points. The girl's category was a tad more competitive than the boy's throughout the day.
The third and the final day will be worked off tomorrow where all teams will be leaving with certificates and trophies for their respective victories in the closing ceremony.
Stay tuned to ThePapare.com for updates on the day 03's action.