There have been cricketers who I considered as my childhood heroes like Sanath Jayasuriya and Chaminda Vass. There have also been many champion players like Aravinda, Mahela, Malinga, Brett Lee, Shoaib Akhtar, Ricky Ponting and Virat Kohli whom I have enjoyed watching. But above all, Kumar Sangakkara will always have a special place in my heart.
Free Hit Contributor – Praveen Samarasinghe
Sangakkara could not have picked a better time to make his debut. I had just reached my teens, and was becoming more and more engaged in cricket at this stage of my life. I remember vividly the game when Sangakkara debuted against Pakistan. That was the first time I saw Sangakkara bat, it has been a privilege to watch him play for the last 17 years. Sangakkara's career has only gone from strength to strength from that day onward and so has my love for Cricket.
These are 10 of Sanga's most memorable innings for Sri Lanka across formats.
1. 35(55) vs Pakistan – Galle, 2000 (ODI – International Debut)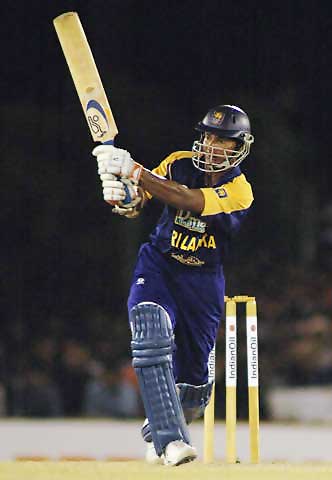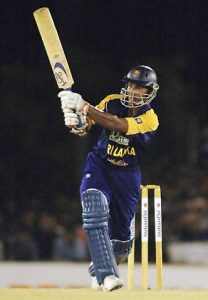 Pakistan had earlier crawled to 164 runs in this 45 overs encounter. Sri Lanka's young gun Mahela Jayawardena had just got out to Abdul Razzaq's medium pace delivery when the score was on 65. Sri Lanka were three wickets down when a pencil thin guy, with a sharp look in his eye, walked out of the dressing room. He had a quick word with his future best friend Mahela Jayawardena on the way to crease. After a couple of relaxing routines, he took guard and was ready to play his first delivery in international cricket; the young man was none other than Kumar Sangakkara.
A few runs later he was on the front foot, square cutting Azar Mahmood to the boundary. A couple of overs later he came running down the track to smash the off-spinner over his head. There was also a back-foot cover drive which got Ravi Shashtri and Tony Greig out of their seats, one of the signature Sangakkara strokes in his early days. A few singles and chips over the close in fielders against spinners were complemented with drives and cuts to the boundary. By the time Sangakkara got out, run-out as he was on many occasions in his career, Sri Lanka were only 33 runs behind the target. Sri Lanka won the match with five wickets in hand and 7 overs left. But most importantly, Sri Lankan fans found their new hero and Pakistan had their first taste of one of their biggest nemeses in the 15 or so years to come.
2. 98(215) vs South Africa – Centurion, 2001 (Test)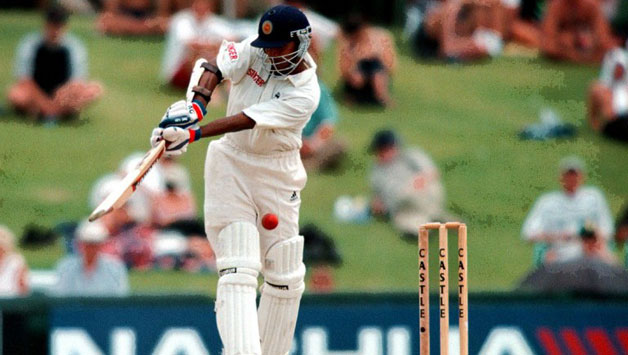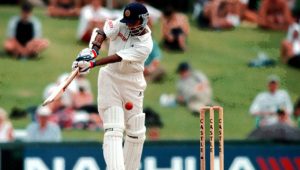 It was the South African tour of 2001. Sri Lankan teams, in general, have found South Africa one of the hardest countries to tour. Sangakkara was still a freshman in the national team, fighting for a permanent spot in the team Sri Lanka had drawn the first Test at Durban thanks to 98 from Mahela Jayawardena, 74 from Sangakkara and also contributions from Russell Arnold, TM Dilshan and Muttiah Muralitharan. However, they lost the 2nd Test and were up against it in the third match having to follow on after conceding a first-innings lead of 259 runs.
Following on, Captain Sanath Jayasuriya, who had failed miserably on the same tour up to now, decided to move down the order, leaving Sangakkara to open the innings against an attack consisting of Shaun Pollock, Makhaya Ntini and the mighty Allan Donald aka "White Lightning". The South African attack also had Jacques Kallis and Justin Kemp as backup.
6. 192 (282) vs Australia – Hobart, 2007 (Test)Sangakkara was in prime form as usual…
Sangakkara, playing in his 6th Test match, was totally up to it. His opening partner Marvan Attapattu was out before any runs were on the board. Wickets kept tumbling at the other end, but Sangakkara stood firm. He weathered everything Donald, Ntini and Pollock threw at him. He found good support from Arnold, who ground his way to 71. Sangakkara was dismissed last, two runs short of what would have been his maiden Test century. Sri Lanka lost the game, they were too far behind in the first innings to make any real fight of it, but the fight Sangakkara had shown against one of the most feared attacks in world cricket was one to remember. Later in his career, Sangakkara named this innings as one of his career-defining knocks. He said "only after that innings against South Africa, I felt that I belong to Test Cricket".
3. 230 (327) vs Pakistan – Lahore 2002 (Final, Asian Test Championship)
Today everyone is talking about the death of Test cricket and the need for a good Test championship to sustain the longest form of the game, that might have been the idea behind the Asian Test Championship which was held back in 2002.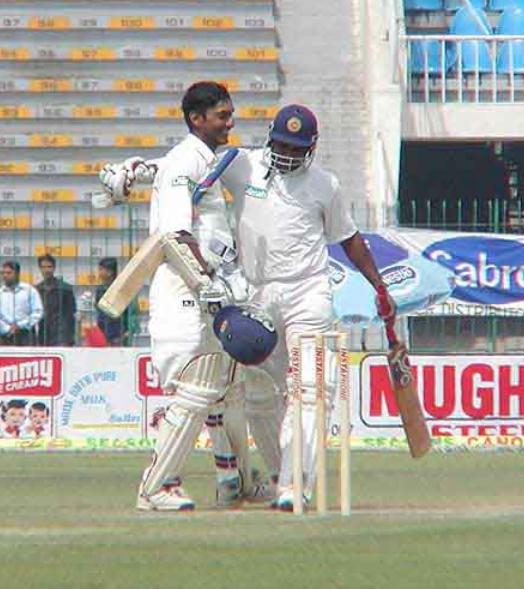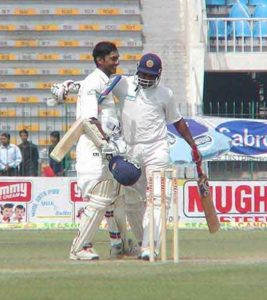 In the Final, after winning the toss, Sri Lankan captain  Sanath Jayasuriya asked Pakistan to bat on a lively Lahore surface. Chaminda Vass, Charitha Buddhika and Muralitharan limited Pakistan to 234 by the tea on the first day, taking full advantage of the conditions. The pitch was still assisting bowlers and Pakistan would have expected to restrict Sri Lanka, with a bowling line-up that consisted of Waqar Younis, Shoaib Akhtar, Mohammad Sami, Abdul Razzaq and Shahid Afridi.
Yet, Sangakkara did not care, he was in his element that day. The result was a smooth and elegant 230 runs, the second highest score by a wicket-keeper batsman in the history of Test Cricket. Barring Taslim Arif, who made 210 not out, opening for Pakistan against Australia in 1980, this is the only other double century made by a Wicket-keeper batting at no.3 or higher in Test cricket after completing an innings of keeping. After posting a mammoth first innings score, Sri Lanka went on to win the match, the first and so far, last Asian Test Championship. Sangakkara, who made the 1st of his 11 double hundreds, took a giant step in his career.
4. 101(110) vs Australia – RPS, Colombo, 2004 (ODI)
Sangakkara's ODI career was a slow-riser compared to his Test Career. Nevertheless, he produced some magic on occasions like this even in the early days of his career. The Australians were leading the series 3 – 1. Sri Lankans won the second ODI match thanks to a brilliant death over by Chaminda Vass, against much-vaunted Australian finishers, Michael Bevan and Andrew Symonds.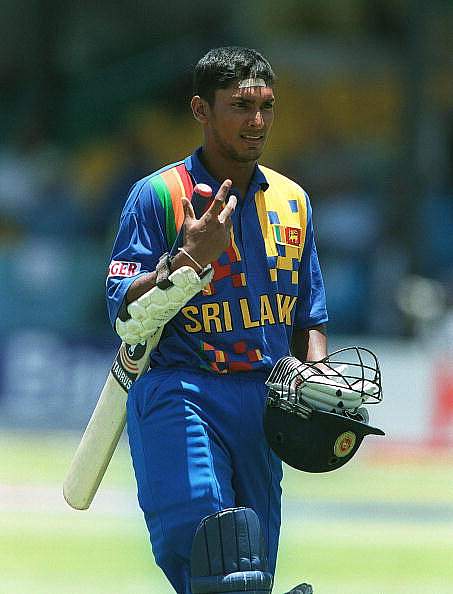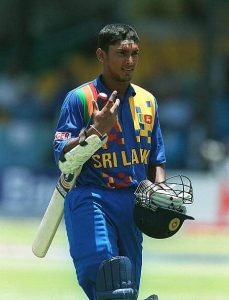 In the 4th ODI, Sri Lanka restricted Australia to a below par 233 on a slow, low Sri Lankan surface. Murali and Chandana shared three wickets each while Symonds made a sensible 50 with the support of a cameo from M Clarke. Sri Lanka were yet to get off the mark when Sanath Jayasuriya got out for a duck in the second over.
In came Sangakkara with a beauty of an innings in his pocket. He watchfully defended the first delivery he faced. In came next delivery, bent knee, beautiful flourish, and the ball was seen whistling to the boundary through the heavily protected extra cover region seconds later. None of the Australians cared to move a muscle. The crowd went ballistic. It was Sangakkara's day; everyone on the ground seemed to know it. The noise of the crowd only got louder and louder during his 110 ball stay.
The Australians tried everything they could. They bowled off cutters, leg cutters, good length, short of a good length and even fuller lengths. At one point Ricky Ponting stationed five men in between the cover and point area. They had two point fielders who weren't 5 feet apart. Sangakkara still found ways to pierce the field and Ponting's face only turned redder by the minute. A few more magical drives and cuts came along, and then Marvan Attapattu got out with the score on 78 after a painful 44 ball 19 on a pitch which was turning out to be a minefield by now. Sangakkara carried on in his serene fashion as Mahela joined in providing the support. Sri Lanka reached 100 for 3 with Sangakkara earning 71 of those runs at over a run a ball. A few more classy shots, including a flick over mid-wicket off Chinaman Brad Hogg, was on display as Sangakkara reached his hundred. He got out soon after when the score was on 148 having made 101. It seemed like even the Australians were wondering what kind of a hell storm had just hit them by the time he left the middle. The Australians, being a champion team that they are, recovered to get Sri Lanka all out for 193 and win the game and the series. This innings was only a glimpse of what was to follow in his ODI career.
5. 100* (154) vs New Zealand – Christchurch, 2006 (Test)
Sangakkara's whole career was a purple patch, unlike many other great batsmen who had long purple patches in their careers. If he missed out on a Test match; he would make up for it in the next Test match. If he failed in Test series; he would score buckets of runs in the ODI series. But this innings was played at the beginning of an ultra-purple (or should I say golden?) patch.  It was only two Test matches ago that he and his best friend Mahela Jayawardena had put on a 624 run partnership at the SSC. A World record, still the highest ever partnership in the history of Test Cricket and First Class cricket, against a South African attack consisting of Makhaya Ntini and Dale Steyn.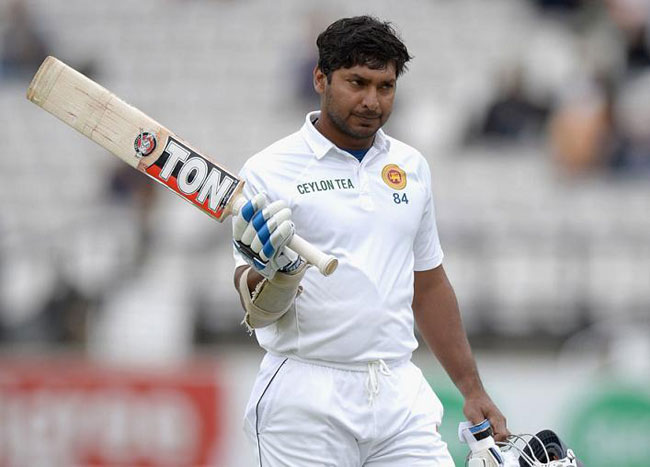 Coming back to Test Match in Christchurch, Sri Lanka were bundled out for 154 in the first innings on a challenging surface. The bowlers stood up to restrict New Zealand's lead to 52. But, the batsmen did not seem to have learned from the first innings. Sri Lanka were five down with a deficit of six runs at one stage. They lost their last recognized all-rounder in Maharoof when the score was on 99 with Sangakkara is only having 39 runs to his name. When Lasith Malinga came to the crease with only Muralitharan left in the dressing room, Sangakkara started to farm the strike with a mix of attacking strokes at the beginning of the over. Malinga gave good support, hanging on for a 28 ball duck. Sangakkara, on the other end, produced shots all around the ground, against the likes of Shane Bond and Daniel Vettori. With further support from Murali, Sangakkara reached his hundred on the 154th delivery he faced.
As he finished the single to reach hundred, Murali, who had already completed the run, came rushing down to congratulate his friend on the magical hundred against the odds. That was when wicket-keeper Brendon McCullum broke the stumps. Murali who provided great support to Sangakkara up to now, was declared run-out. Later in 2016 at the MCC Cowdrey Lecture, McCullum apologized to Sangakkara and Murali about this incident. Somehow, Sri Lanka went on to lose this match despite Sangakkara's heroics. But Sangakkara did not stop; He scored another hundred, 156 not out in his next match helping Sri Lanka to level the series 1-1.