When Arjuna Ranatunga brought home the World Cup in 1996, leading a team tagged as underdogs, we were delighted beyond limits, forgot all sorrows and celebrated for weeks. If we were able to achieve success at this daunting task, establishing a rapid platform of revival for our cricket could be treated as a negligible one. Without any elaboration, what is simply needed is a likewise mind set of all who matter at SLC, purely for the sake of cricket.
 "Free Hit Contributor – Pradeep Kariyawasam"
At present, as far as the 2019 World Cup is concerned, we are not an automatically qualifying country. As a preamble to my suggestions my humble and earnest request would be not to have any feelings of animosity towards our cricketers who should be given freedom to express their thoughts all purely for the sake of the beautiful game of cricket.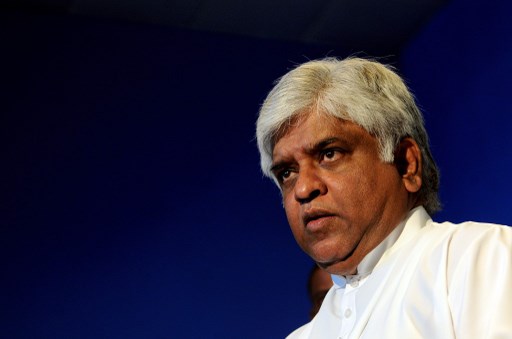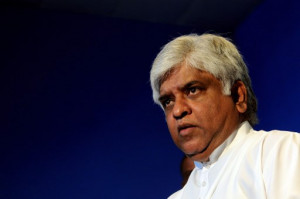 Arjuna Ranatunga to take over as the full-time Chairman of SLC immediately.
An emergency meeting headed by His Excellency the President and the Hon. Prime Minister attended by all involved with Sri Lanka Cricket, the players including those in the pool, the entire administration, support staff etc. At this meeting as an absolute pre-requisite all present should be given a chance to express their views with regards to the present debacle faced by our Cricket.
I would like to suggest the following critically important areas to be implemented by Arjuna with his direct involvement and a view to ensuring that an accurate platform is established for the revival of our Cricket.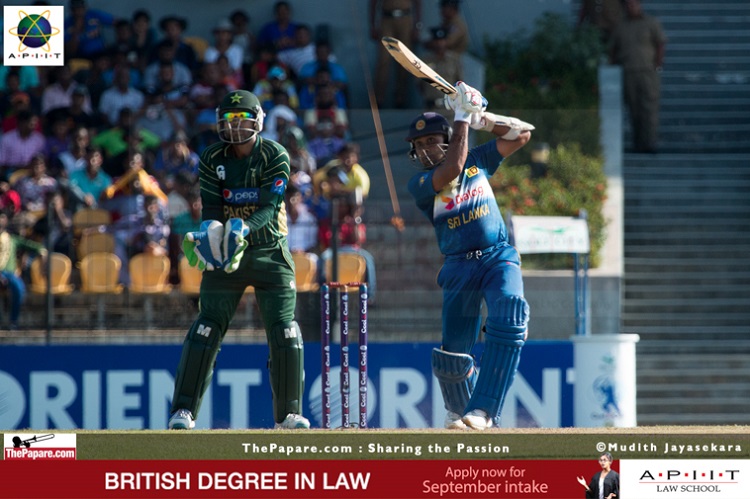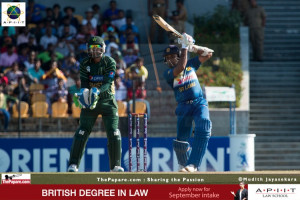 Mahela Jayawardena to be spoken to and persuaded to accept the position of Head Coach at least until the end of the World Cup in 2019.
To appoint a new Selection Committee Chaired by Aravinda De Silva. If I have read them correctly, Arjuna and Aravinda have a perfect understanding between them and have high regard and respect for one another. It would also be ideal if former reputed cricketers, such as Sidath Wettimuny, Michael Tissera, Roy Dias, Jayantha Seneviratne and Muttiah Muralitharan compose the remaining members. Their combined knowledge and experience in Cricket would be a boon to Aravinda to make the correct decisions.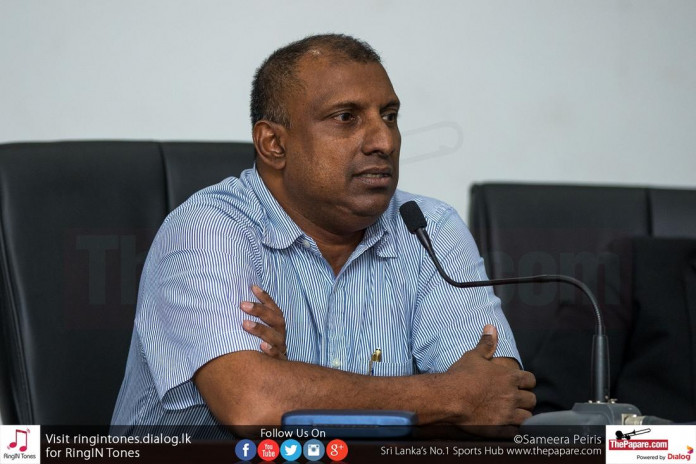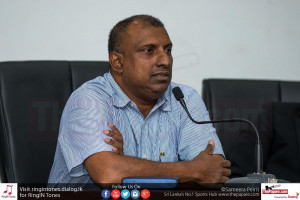 A comprehensive, comparative research of International Grade cricketers to be carried out to assess the fitness regimes and modern techniques, in order to uplift and bring our players' fitness standards to world-class levels once again.
Arjuna to take 'a hands on' approach in administration (harking back to his style of Captaincy) by having fortnightly meetings with all stakeholders of SLC (Players, Coaches, Selectors, Support Staff etc.). By doing so, specifically the players, will feel a sense of motivation and confidence in having the respected Arjuna Ranatunga overseeing not only the administration but also aspects of their training.
It is best advised that Arjuna and Aravinda be available to witness each and every home and away ODI series from now onwards, until the beginning of the 2019 World Cup. This too would be to serve as an added motivation for the cricketers.
Arjuna together with his able team, including Aravinda and Mahela should study and re-assess the possibility to re-appoint Angelo Mathews as the ODI and 20/20 Captain. Dinesh Chandimal would remain as the Test Captain. Consider the performance of others appointed as Captain after the removal of Angelo and one would soon realize the lackluster performance. Prior to our team going through this bad patch of almost 1 1/2 years under Angelo's captaincy, we have had series wins and his captaincy was rarely an issue. Amongst the lot, I still rate Angelo as an able and competent Captain.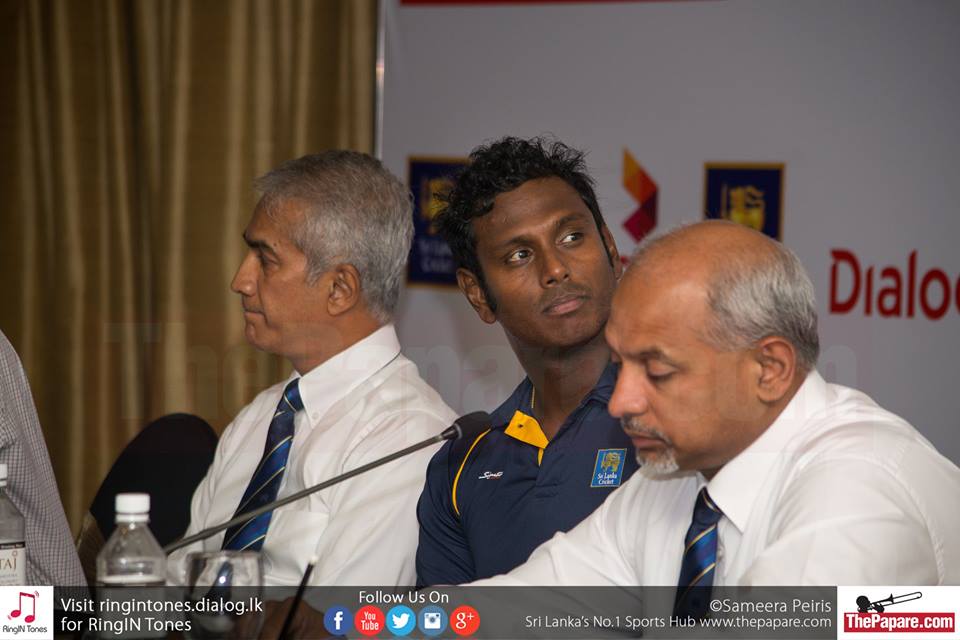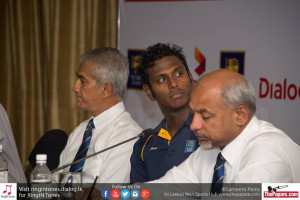 No sooner Arjuna assumes office, as a priority, the home and away ODI series commitments, should be studied carefully. Simultaneous to this Arjuna together with the Selection Committee and the Head Coach, analyzing the profile of each player in the pool, decide on whether the pool is too expansive or not. In the event it is ascertained that the pool is too expansive, immediate steps should be taken to tactically prune the pool. Contrarily, if it is found that pool should be expanded, certain specialized steps should be taken to include, as per the requirement. Subsequent to this task Arjuna, should once again sit with his closest comrades such as Head Coach and team of selectors, analyse deeply and formulate the best composition for our team, to build up as a team for the 2019 World Cup. This is not an easy task and is easier said than done. What is meant by best fit, is to arrive at a decision of how many specialized batsmen, how many fast/spin bowlers and how many all-rounders to have in the team. To assist the task, Arjuna and the team could draw a parallel with the 1996 World Cup winning team. One could wonder as to why this type of decision should be taken now. The objective of the exercise is to have adequate time to build up a team having confidence in each other and more importantly a winning outfit. A 100% best fit would be impossible to achieve due to various factors, but with Arjuna being vastly experienced and having at his disposal a team of experienced Cricketers with an abundance of knowledge and wisdom, I believe the closest to a best fit could be achieved. Once this extremely important task is completed, the team thus established should be persisted with in an unhindered manner, unless it is found that certain players are not delivering as per expectations, on a continuous basis. In such an event, action should be taken to replace those players, after a certain period of time also bearing in mind that adequate time should be given for the new players to mold into the team. In the event of an unfortunate injury sustained during play, the replacement should consist of a likewise player to ensure that the balance of the team is undisturbed (i.e. spin bowler with a spin bowler, fast bowler with a fast bowler etc.). This too may also be difficult to implement always. However, every endeavor should be made to do the match, accordingly.
Cricket is a team game. We must get back to our winning stream, without any delay. In order to facilitate the process, it is suggested that an incentive scheme be implemented for the Cricketers. Prior to formulation of this type of an incentive, Arjuna should primarily go through a series of discussions with the Head Coach, Team of Selectors and Finance Department at SLC, in respect of the merits/de-merits of such a scheme and the funds available.
This is indeed a special assignment for Arjuna and his team. I have the fullest of confidence that they would have the collective mindset to deliver with certain sacrifices being made for the sake of our Cricket. It would be serendipitous for Arjuna to be a two-time World Cup winning Captain; first in 1996 on the field and once again in 2019 calling the shots off of it!
Disclaimer: The views and opinions expressed in this article are those of the author's and do not necessarily reflect the official policy or position of ThePapare.com