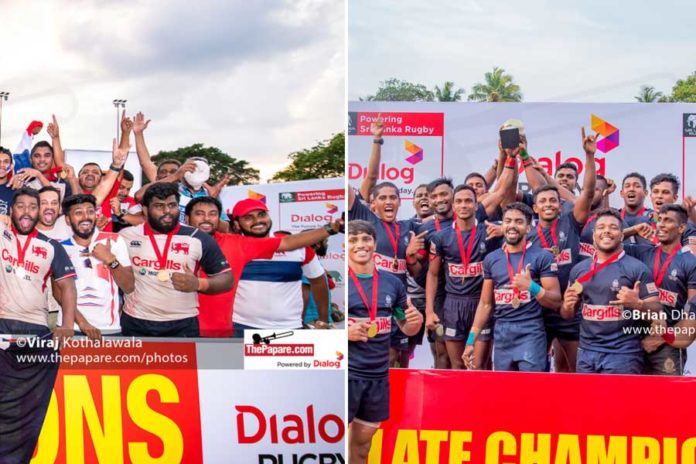 It's been exactly 6 months since Sri Lanka had any competitive rugby in the country and finally earlier last week the newly appointed Sri Lanka Rugby president Mr. Rizly Ilyas announced that the inter-club Sevens will be played this October. However, the longer format of the game will only return next year as the dates for the Dialog Rugby League (DRL) 2020/21 are set.
Unlike in the past, this year's Dialog Rugby League will be special – (1) Because there won't be any games played in 2020 and (2) Because there won't be any super round dragging the tournament for 16 long weeks. The DRL 2020/21 is set to kick-start in the first week of February 2021 and will go on till the last week of April. Hence, the once 16-18 week-long tournament will be cut down to 11 weeks of action packed rugby.
The 1st Round of the DRL will go on for 7 weeks and the remaining 4 weeks of the 2nd Round will decide the Cup and Plate winners. The top 4 teams will battle out for the cup whilst the bottom 4 plays for the plate.
It won't be a walk in the park for defending champions Kandy SC as the competitiveness and the standards of game have sky rocketed since the last competition. Almost every top level player was seen bettering themselves in the lockdown period, especially the entire Police SC outfit who as of now seem to have the strongest squad.
Nevertheless, an initiative is in place to make sure that YOU DON'T MISS ANY ACTION after these rather dry few months. By following the simplest of steps you could be a part of Sri Lanka's #1 Sports Hub.
So grab any device and log on to www.thepapare.com now! You won't regret it.