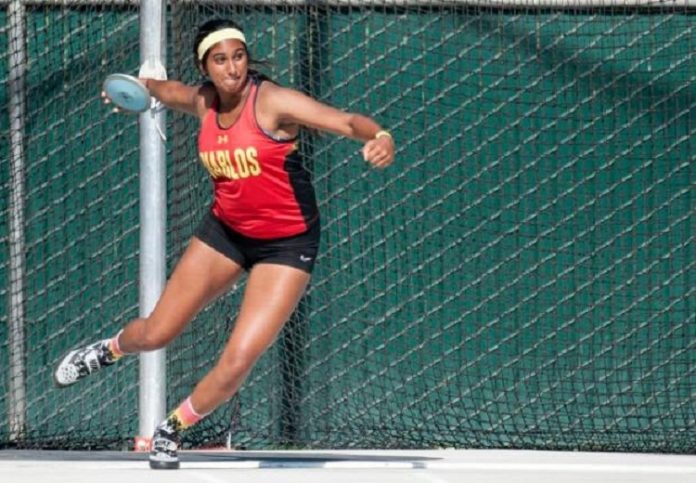 Discus Thrower Emma de Silva, who lives in the USA, has set a new Sri Lanka record with a throw of 48.02m at Pac 12/Big 10, track and field invitational athletic meet by the Arizona State University.
20 year old 5'11 athlete has been progressing well in the event with impressive performances throughout last year. Emma's personal best previously was a throw of 47.95m at an athletic meet held in Lawrence, Kansas City, in May last year, where she managed to better her personal best by over 3 meters.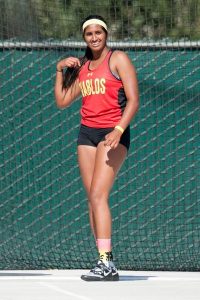 Despite studying in the USA, Emma is very keen on representing the country in international competitions and did travel down to Sri Lanka in June last year to take part in the national trails with hopes of qualifying for the Asian Athletic Championship which was held in Bubaneswar, India. Coming in her off-season period, the young athlete had to compete in torrid weather conditions in Diyagama and could not qualify for the Asian Athletic Championship, despite winning the trials with a performance of 44.16m, as the AASL had set the qualification standard at 51meters.
Padma Nandani Wijesekara was the holder of the previous national record, which won her the Gold medal at the 10th South Asian Games which was hosted by Sri Lanka in 2006.