The Mayor's Cup Football tournament has been revived by the Colombo Municipal Council along with the Football Federation of Sri Lanka in celebration of CMC's 150th year where eight of the best clubs will battle it out for glory.

Photo Album – Mayor's Cup 2015 Press Conference
The tournament will be played from 6th-12th of December with the participation of Java Lane, Saunders, Blue Star, FC Colombo, Super Sun, Renown, Crystal Palace and Mayor's XI where the tournament will be played on knockout basis.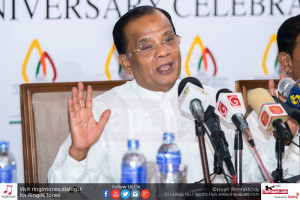 Apart from the Mayor's XI the rest are the best clubs who have performed in the Dialog Champions League while the Mayor's XI will consist of the best players that are not in the said seven clubs. The Mayor's XI will be coached by Rohan Wickramarathne and the technical advisor will be Sumith Walpola.    
"The Mayor's Cup has a long history and it will be good for the game that it is now back up for grabs. These are some of the best clubs in the country and they will be playing the best football. We want to continue this in the future with the FFSL and hope football can get to the glory days," Mayor of Colombo A.J.M.Muzammil added at the press conference.
The winners will be awarded a handsome 500,000LKR in price money and medals while the Runner-up will also get 300,000LKR and medals. There will also be an award for the 'Best Player of the Tourament' while the rest of the teams will get 50,00LKR.

Schedule
Quarter Final 1 – 6th Dec. – Mayor's XI v Java Lane – 3.00pm
Quarter Final 2 – 6th Dec. – Saunders v Blue Star – 5.00pm
Quarter Final 3 – 7th Dec. – Colombo FC v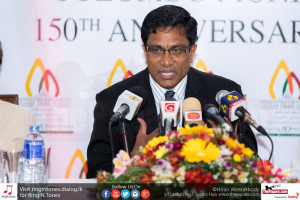 Super Sun – 5.00pm
Quarter Final 4 – 8th Dec. – Renown v Crystal Palace – 5.00pm
Semi Final 1 – 10th Dec. – Winner Qtr 1 v Winner Qtr 4 – 3.00pm
Semi Final 2 – 10th Dec. – Winner Qtr 2 v Winner Qtr 3 – 5.00pm
Final – 12th Dec. – Winner Semi Final 1 v Winner Semi Final 2 – 5.30pm