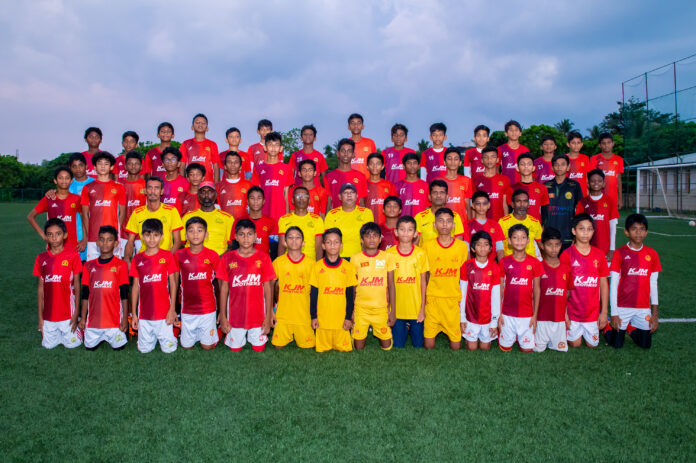 Manchester Soccer Academy Sri Lanka will be touring India to participate in an inter academy tournament.
Manchester Soccer Academy's U12, U14 & U16 teams will be participating in the tournament from 26th April to 1st May. The teams will be participating in 18 matches for all three age groups. MSA has been working alongside with the Skinfield Sports Academy & the Karnataka State Football Association from India to make this tour a success.
Each squad consists of 20 players who were chosen from a carefully executed selection process. The
three squads have been in training for the last two months, even during the month of Ramazan, under the watchful eyes of coaches George Augustine, Devasagayam Rajamani, Anton Wombeck, S. Anthony, Mohamed Azwar, Mohamed Shiyam & S. Srikanth.
MORE COVERAGE:
"We have trained really hard because we are not just representing the Academy but also our country. We have a big responsibility. A lot of credit to the players, coaches, our management, and the parents who have helped and sacrificed a lot to make this tour happen. We hope to perform well in India," said Head of MSA Academy George Augustine.
The U12 team is captained by Zain Iliyas, U14 captained by Tazeen Ahamed while the U16 is captained by Mohamed Shimar.
>>Click Here For more Football News <<