Lasith Malinga, Nuwan Kulasekara and Sachithra Senanayake restricted some of the best strikers of the ball in the world, MS Dhoni, Virat Kholi and Yuvraj Singh, to just 19 runs in the last 4 overs of India's innings during the 2014 T20 World Cup Final.
Even though India had a slow start to their innings, they certainly did have a steady one. The wicket wasn't an ideal track to go for it either. So, they opted to preserve wickets, possibly hoping to cash in later on in the innings.
By the time they reached the last 4 overs, the eventual player of the tournament, Virat Kohli, was well-set at the crease with 70 runs to his name off 50 deliveries and alongside him was one of the cleanest strikers of the cricket ball, Yuvraj Singh.
Read: Why you can't write about Sanga
India was on 111 for 2 at the end of the 16th over. Yuvraj was on strike and Senanayake was given the ball to deliver his last over, after a pretty economical spell. The off spinner made the most out of having the left-hander on strike as he delivered 2 dot balls and 2 singles against him. He also managed to get away with a couple of singles to Kohli.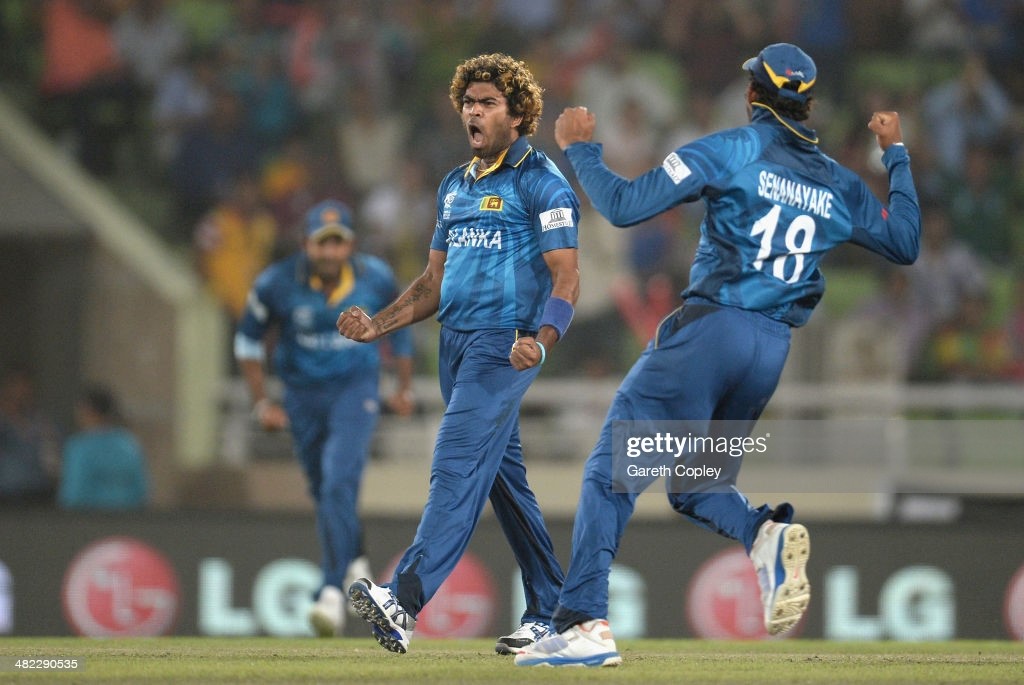 Captain Lasith Malinga had 2 overs left and his partner-in-crime, Nuwan Kulasekara had 1 over left. Malinga brought himself on for the 18th.
He also managed to pin Yuvraj on strike for 4 deliveries of the over, giving away just 2 runs. Clearly, the man who had once carted Stuart Broad for 6 sixes in an over was not having a good day.
Read: Malinga – The Tactician
Kulasekara then came in for the penultimate over. First ball, full length, and Yuvraj Singh sends it right down Thisara Perera's throat at long off. Dhoni walks out.
Now on strike was one of the greatest finishers of the game, but Kulasekara's mantra was simple. Full and wide. All of his next deliveries were wide-yorkers and he kept the 19th over in a World T20 Final to just 4 runs!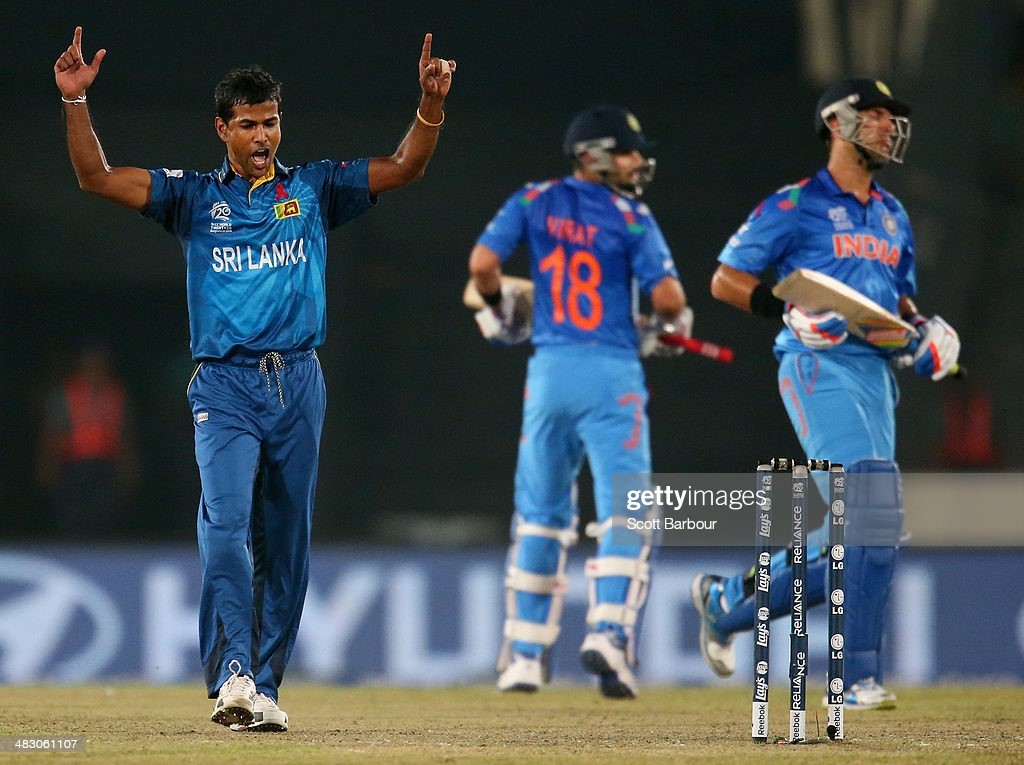 Malinga bowled the last over and he stuck to the same mantra too. He got the ball to constantly slip under the bat as Dhoni kept trying to whip him with no success. India ended at 130 for 4.
Believe it or not, the Sri Lankan bowlers bowled the last 4 overs of a T20 World Cup Final without conceding a single boundary. It was, without a doubt, one of the greatest spells of death over bowling T20 Cricket has ever seen and it turned out to be a match-winning one!