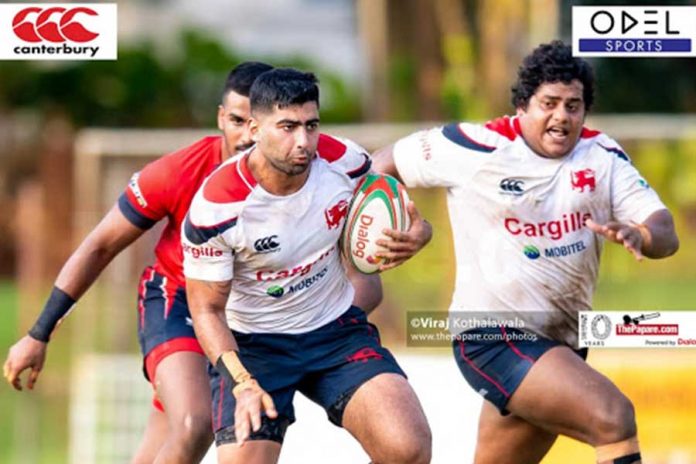 There is no point owning a racecar if you do not have the competency to drive one. To drive a machine that screams horsepower, pushing limits that were once thought impossible is a different skill of its own.
It is an understanding between man and machine and in reality, it is always when the racecar and the driver complement each other that the victories come reeling in.
Waking up to the last season of Dialog Rugby League action, there wouldn't have been anyone gladder than the outgoing coach Sean Wijesinghe upon realizing that the season was over. It was a season that Kandy were tested to their inner core, strategies questioned and put under pressure after a long time.
The Kandy team that season prevailed in 16 rounds of club rugby action and it was a fitting finale for their relentless effort of the teams but it left its successor quite a lot to fix.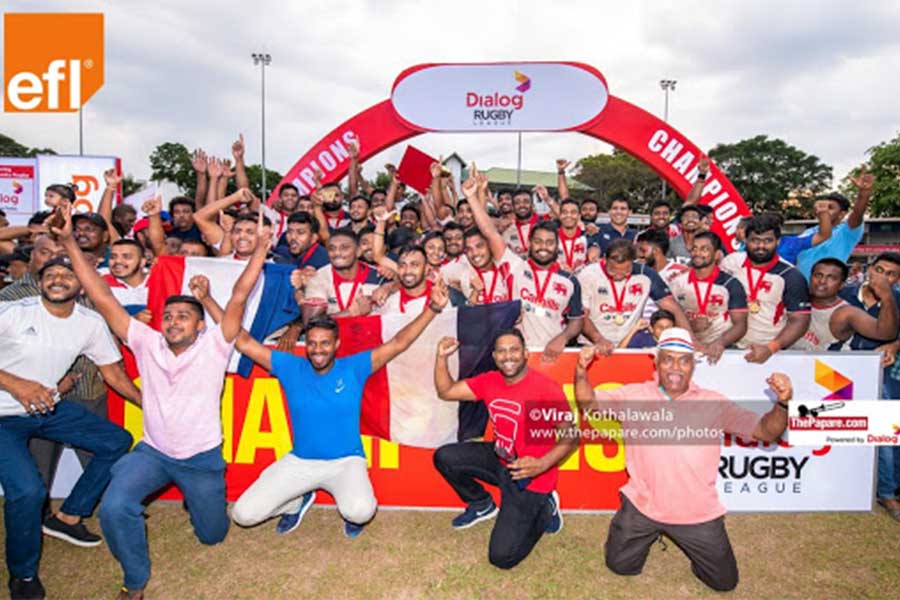 Fazil Marija, a legend of the game, now had new responsibilities to fill in as head coach. To bring in new blood for a whole new season with the team who were at crossroads after a hectic season.
That's when the name Tarinda Ratwatte comes in. In the build-up to the season, Kandy announces the signing of a new player in their colours. There's a lot of speculation on him, where he is set to play but everybody is quite clueless on what the mix is going to be.
The 24-year-old was coming out of a rather disappointing season with CR & FC where he has shifted around towards the latter part bringing in the uncertainty of his time at the reds. A neat 145 points under his name, however, told us a different story.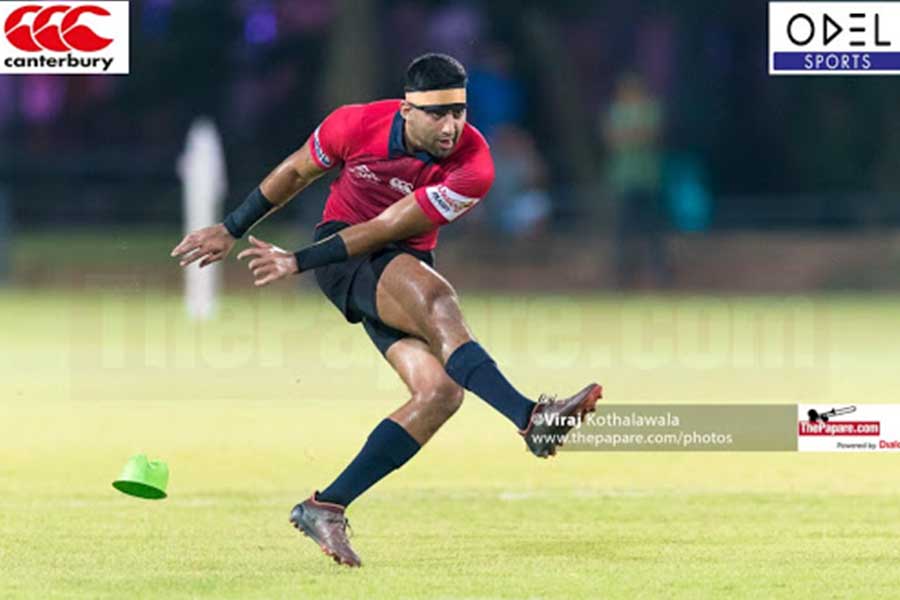 Kandy have been home to a lot of great national talent and continues to do so even in the present day. But what lacked in the team was a clear sense of direction. With the exits of Marija and Gayan Weeraratne and with the continuous list of injuries, there seemed to be a void forming up in the midfield where Kandy seemed to be a little lost.
They were never short of experience with the calibre of players in the outfit, but a sense of direction was missing. That is where Ratwatte fits into the equation.
To be a great racecar driver, you need to be a visionary. To decide when to accelerate, when to decelerate, wait for the window to open up and when to call it a day.
These attributes rhymed with what Ratwatte was set to orchestrate. Ratwatte, having played as a flyhalf right from his schooling days at Trinity, coach Marija renewed his hope to give him the #12 jersey.
Kandy started their campaign with a convincing win against Air Force at Nittawela and it was a regular day at the office for the Kandy players. The usual fast-paced rugby they've been used to delivering week after week. Ratwatte had good first phase ball that pushed Lavanga Perera through to score.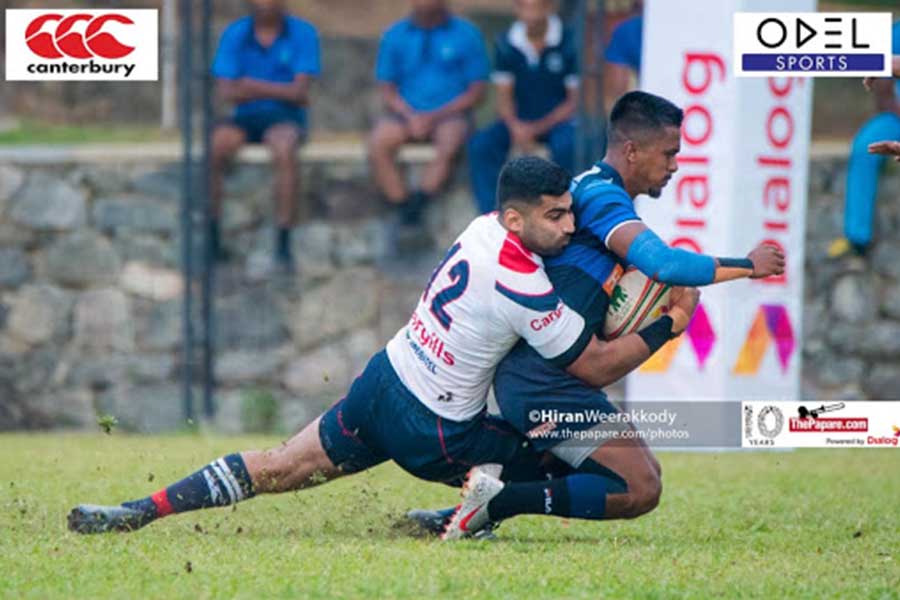 What everyone saw at Nittawela in the opening week was just the trailer of something good to come. In the next few games, responsibilities doubled for the new recruit when he was handed the placekicking duties as well.
From judging when exactly to kick to deciding when to open the midfield for his counterparts, this lad knew exactly what to do in every occasion. There was a plan for every option taken.
To complement his play, the team was exceptional. With the likes of Nigel Ratwatte at first five-eighth, Kandy posed an unimaginable threat this season that only a few clubs had the privilege of spotting.
Like when all of the cogs and the wheels of an engine come together when it gets working, this Kandy team and its torque posed a humungous threat to the rest of the clubs.
In Colombo, Kandy made the trip early in this new year to face CR & FC, which was tagged to be the clash that would decide the fate of the Dialog Rugby League. It was a wonderful setting for the two best clubs in the country to meet, a welcome to Ratwatte to his old club.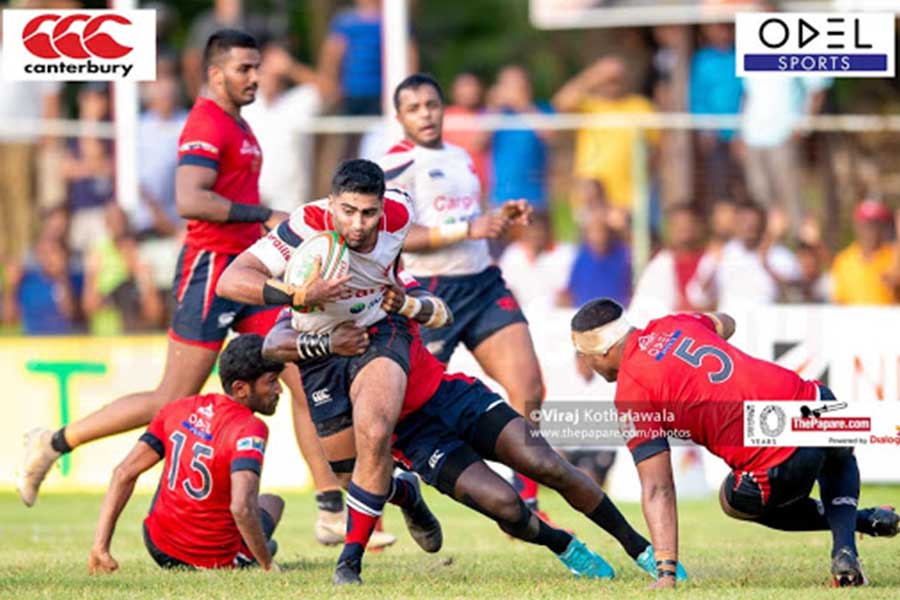 Kandy in their explosive nature coughed up early points and later finished at 41 to 27 against the home team completing a perfect win and Ratwatte took home the Player of the Match performance for his display.
ICYMI: CR & FC halted from playing!
The final week at Nittawela was a cliffhanger with the Cops coming all out to beat a team that they haven't beaten in quite some time. That day, the agenda was different. Playing against a team that matches their pace game, Ratwatte's contribution in defence and orchestrating play saw Kandy close the league with a 14-week unbeaten tag.
Read more: Super Round cancelled, Kandy named League Champions

Ratwatte also bagged the Top Points Scorer award this season with 123 points under his name as he closes a comprehensive 1st season at the Kandy Sports Club.
It's always a question to debate on what makes great players. Is it skill, or is it hard work? Having the only two will not suffice sometimes. You'll need to be intelligent, smart and a mix of skill & talent.
Ratwatte has all of it.