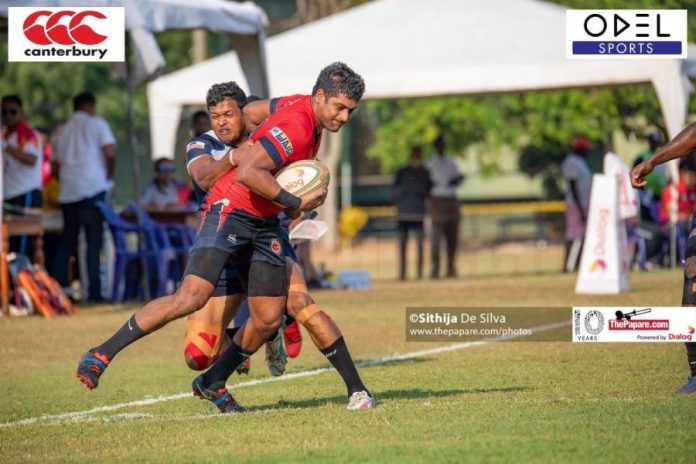 Following unprecedented events that took place last weekend in the Dialog Rugby League, CR & FC has been barred from participating in the tournament until a decision is reached by the disciplinary committee of Sri Lanka Rugby (SLR). 
CR & FC, walked away from the game at the 60th minute of play against Police SC citing issues with one of their players who was restricted from playing the game. 
The incident saw the match commissioner on duty stopping Omalka Gunaratne from making his way on to the field after the match-day doctor declaring that he was still suffering from highly contagious conjunctivitis. 
Read More : CR & FC's walk of protest
Following the match, the tournament committee to temporarily halt CR & FC games until a final verdict is given. 
"It was decided at the Tournament Committee meeting held on 6th March 2020 on the recommendations made by the Chairman Disciplinary Committee, SLR that the scheduled match between CR & FC vs CH & FC on 8th March to postpone, until the decision of the Disciplinary Committee on this matter is made available to SLR. The meeting of the Disciplinary Committee is scheduled to be held on Tuesday 10th March 2020 at 5.30 pm."
Thereby, the game scheduled for Sunday for the Hajji Omar trophy has been postponed indefinitely until the tournament committee concludes the decision.