The first test for the Junior Athletics pool, who are vying for spots in the Sri Lankan contingent for the Asian Junior Athletics Championship, will commence this weekend, 25 – 26 January at the Sugathadasa Stadium.

The Ministry of Sports, Departments of ……..
The 19th edition of the Under 20 Asian Junior Athletics Championship is scheduled to take place in Bangkok, Thailand in the month of May. A general selection for a preliminary pool was held back in 2019 and the first practice meet will be open for a wider audience.
Apart from the pool shortlisted last year, finalists from the Sir John Tarbat Championship, All Island Schools Meet and the Junior National Athletics meet also have the chance of making the team, as it will be an open invitation.
The Boys' 5000m, 3000m Steeplechase, 1000m, 400m Hurdles, Putt Shot and the Hammer throw events will not be competed at the first trial session. The girls' 5000m, Hammer Throw, discuss throw and the Putt shot have also been taken off from the event list.
Marking the 20th edition of the International ……onship in February!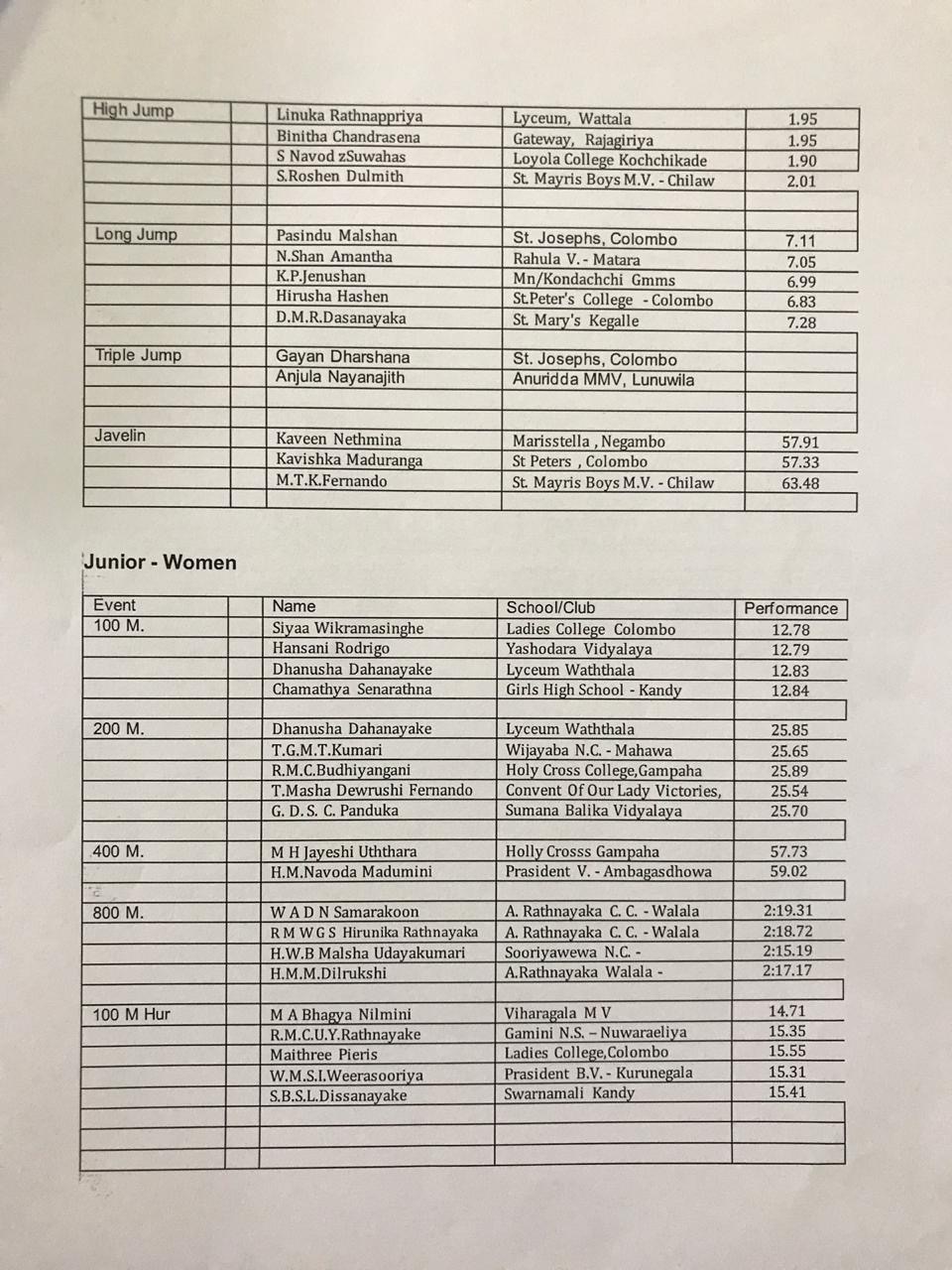 Athletes born on or before the 1st of January 2001 will not be allowed participation.

>>Click here for more Athletics News<<