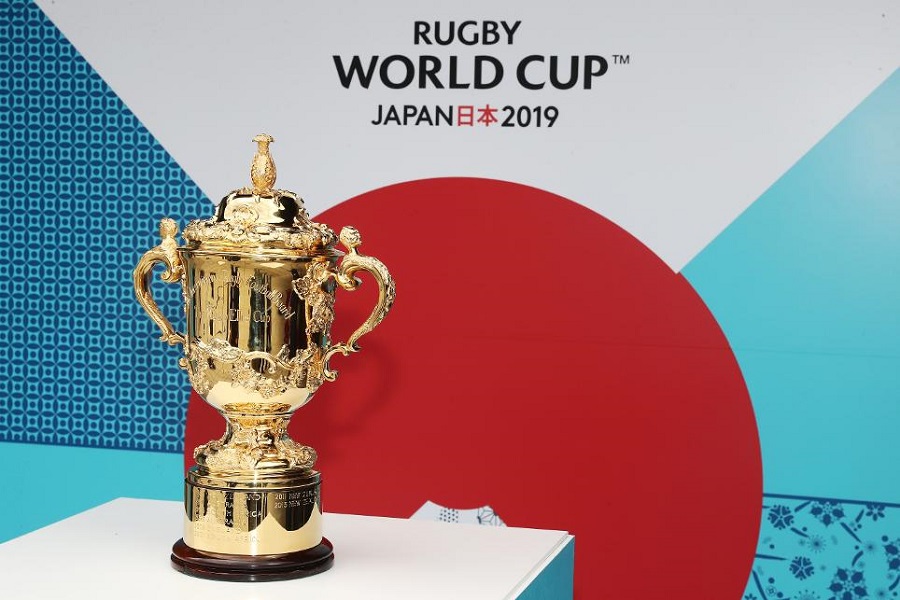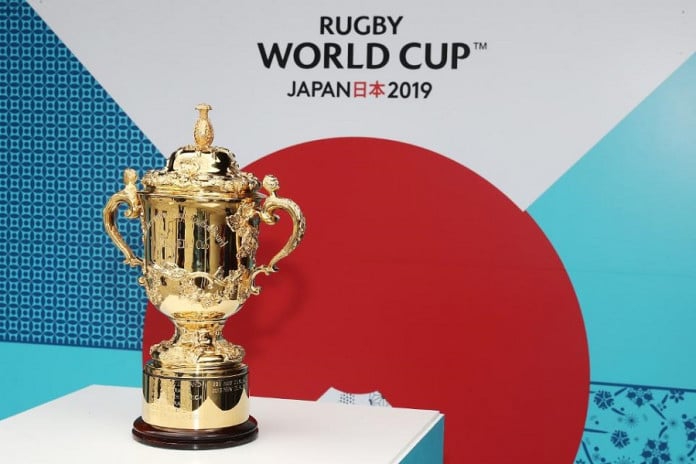 POOL A – IRELAND, SCOTLAND, JAPAN, EUROPE 1, PLAY-OFF WINNER
Ireland coach Joe Schmidt: "I think it is going to be very hard to assess where teams are going to be in two years' time, you only have to look at the upward curve that Japan have taken in recent times. They got very close to beating Wales at the Millennium Stadium in the Autumn and, obviously, their heroics at the last World Cup were pretty spectacular. I think it is incredibly exciting to draw the host nation. The enthusiasm for that game, and the interest in it, is going to be huge.
"Europe 1 is most likely going to be Romania and we'll have to be on our mettle for that game, while it could be Tonga or Samoa or Fiji (for the Play-Off winner) depending on how that works out, because they have traditionally got through and have had strong representation at previous World Cups.
We lost to Scotland recently, so it's a mixed bag."
Scotland coach Gregor Townsend: "The first reaction is one of excitement that we know which pool we'll be in. The Rugby World Cup now comes into sharper focus for everyone and it looks, from the draw today, like it's going to be another great tournament.
"It's a new venue for the World Cup and I'm sure there'll be a lot of interest in our pool draw, especially when we get there, because we're taking on the host country. The 2015 World Cup was a great tournament with some brilliant rugby played and I'm sure the next one in Japan will be even better."
Japan coach Jamie Joseph: "Any pool that we were going to get put in was going to be a big challenge. But now there's some certainly around it, we can start our planning and we're really looking forward to it. I think we're fortunate in that we play Ireland in June so that'll give the players a good understanding about that team because Japan haven't beaten Ireland or Scotland to date so we know that the challenge is going to be big. There is still a long time to go, we are still a couple of years away, and I guess all teams are blooding some young players who are coming through so it's going to be really exciting."
POOL B – NEW ZEALAND, SOUTH AFRICA, ITALY, AFRICA 1, REPECHAGE WINNER
New Zealand coach Steve Hansen: "Everyone will be excited by the game against South Africa, and we know each other pretty well. We will get to understand each other a bit more over the next two years before we play here in 2019.
"Having the World Cup in Japan is a great opportunity to grow rugby. It's a special part of the world and Japan is leading the development of the game in the region. Let's hope the tournament reaches great heights and is an exciting event to come to."
South Africa coach Alister Coetzee: "As I said before the draw was made, to us it doesn't matter who we are drawn against, because to win the Rugby World Cup you have to beat the best teams out there. The pools consist of five teams each and history shows that you need to win at least three of your four pool matches to be sure of a place in the play-offs. We will focus on our journey towards the RWC 2019 and make sure we are ready and well prepared.
"If ever there was testimony that the gap between the top teams have closed, then we saw that at the over the past few months in the northern hemisphere. With New Zealand established as the number one side, there is also very little to choose between the top sides in the world, while the next batch of teams continue to improve."
Italy coach Conor O'Shea: "It is incredible, it is exciting. We are playing against multiple World Cup winners and we want to be playing against those. Our focus is not going to be any different, we are making a lot of changes in Italian rugby. We are going to arrive at that World Cup a much better side and we will be the best we can be. We are undergoing a process in Italian rugby to make it the power we want it to be. Every team is going to be competitive, but I feel we are going to arrive at the World Cup in a very good place and we will see, can we be the best we can  be and see if results go our way?"
POOL C – ENGLAND, FRANCE, ARGENTINA, AMERICAS 1, OCEANIA 2
England coach Eddie Jones: "I'm excited by the draw. We want to win the World Cup in 2019, and to win it, we need to be ready to play and beat anyone. Our pool will be highly competitive and full of intensity, as a World Cup group should be – history shows that you need to win seven games to win the tournament and we will greatly respect every team we play. We will be ready – our detailed planning for the group, and the tournament, starts now. Everything we do, every game we play and every day we train is aimed at continuously improving and is focused on our ultimate goal of winning the World Cup.
"I have no doubt that Japan will stage a unique and wonderful tournament in 2019."
France captain Guilhem Guirado: "Argentina and England are two teams we are used to playing. We know what to expect. Like any World Cup, it will be difficult because all the teams will be very well prepared. For us, it is difficult to look ahead as far as 2019. The best way to prepare is therefore to focus on ourselves, but above all to continue to progress. We had an encouraging 2017 Six Nations, but we have to do better and we know we have a lot of room for improvement."
Argentina coach Daniel Hourcade: "Due to our position in the rankings we knew we were going to get a tough group, there was no chance to get an easy draw. But it doesn't matter because this is a World Cup and you need to arrive there on your best form, so from now on the only thing we have left is to train hard to achieve that. The other teams (Americas 1 and Oceania 2) are not defined yet but it will be difficult either way."
POOL D – AUSTRALIA, WALES, GEORGIA, OCEANIA 1, AMERICAS 2
Australia coach Michael Cheika: "That's something that's different in competition, regardless of who the draw is against. You've got to be targeting, have a plan and target the team you put on the paddock plays the absolute best in every game, because that creates what we love to call momentum. You've got to plan with the lay of the land, those teams you're playing, know who the crossover teams are and do the homework, but at the end of the day, it's going to be all about how we play. You've got to win seven games to get there and you put your best foot forward on all seven occasions."
Wales coach Warren Gatland: "Obviously, we get Australia again and it looks like we could also get Fiji so there are a couple of teams from 2015. We're pretty happy with the draw – every group is going to have some tough teams in it but from a Welsh perspective, I'm happy how it's turned out. It's going to be tough and competitive but that is what you want – we have an early opportunity to play Australia and Georgia so that is going to create a lot of interest of the next couple of years."
Georgia coach Milton Haig: "We've got a tough group obviously. Australia are ranked third in the world and then you've got Wales, who consistently perform really well at World Cups. After that, you've got ourselves and Oceania 1, who is going to be Fiji, and you never know what they can do at a World Cup; they bring that unpredictability that you can't train against. And then you've got Americas 2, who is either going to be Canada or the United States. So, it is a tough group, there is no easy game really. It's like that for all pools, but it's not a pool I would have liked to have had, that's for sure."