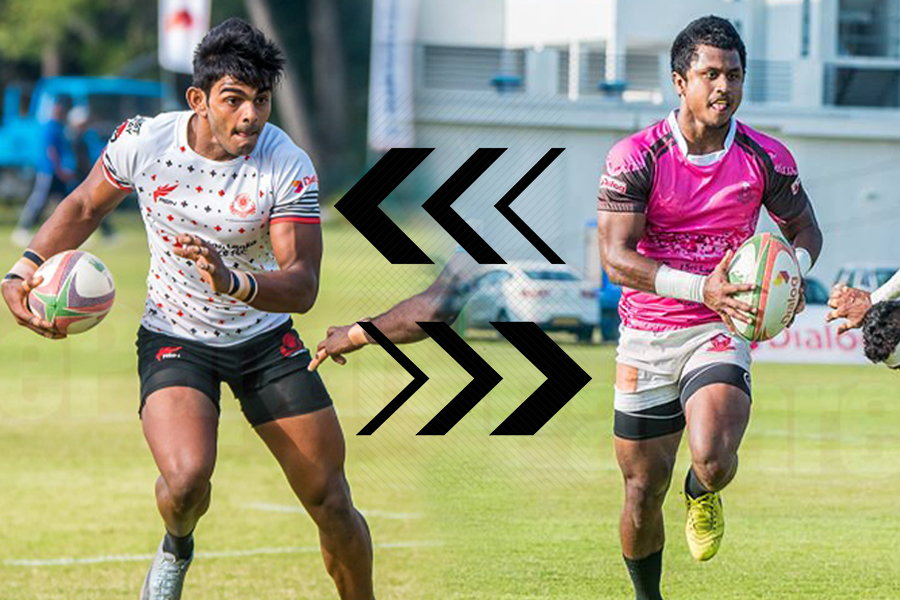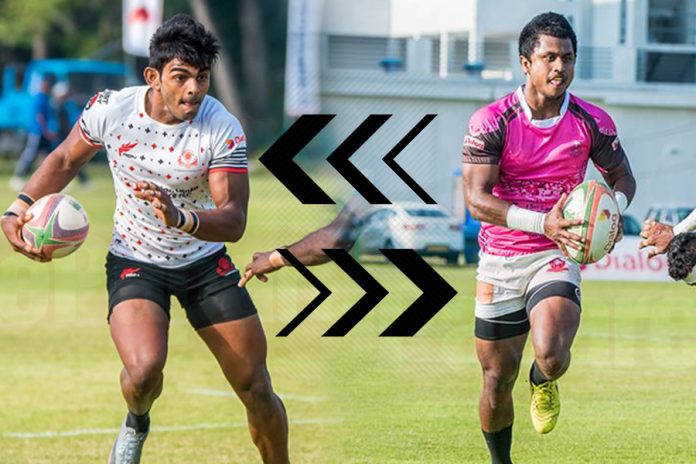 The second and third placed teams from last year's Dialog Rugby League, Havelock SC and CH & FC, have made a rather surprising move by letting go of their star wing three quarters ahead of the Dialog Rugby League 2019/20. 
After a successful run in the concluded Dialog Rugby League 2018/19, Havelock SC has added a new speedster to their experienced backline in the form of Naveen Henakankanamage, and let one of their most valued players, Chamara Dabare, move from Havelock road to Maitland Crescent. 
Dabare, the senior man, known for his strong ball carries and wall like defense, wore the pink jersey for over 5 years since he rejoined Havies in 2014. He was a pillar of strength for the Park club when they clinched the league title in 2012. 
However, he went through a patch of lows in his career due to injury in the recent past, but managed to make a splendid comeback last season to become a top scorer for Havelock SC. Hailing from Royal College, Dabare represented the Sri Lanka National Sevens and XV's team in numerous tournaments and was a household name in the South Asian circuit at his peak. 
Naveen Henakankanamage on the other hand, who led S. Thomas' College to back-to-back all island Seven's titles in 2016 and 2017, made his national debut in 2017 when he was named in the Sri Lankan Sevens team for the Asia Rugby Sevens Series. He has led the junior Tuskers' in all formats in 2016 and 2017 seasons, giving him enough and more exposure even in the international circuit. 
Henkankanamage will make it to Havelock Park after just a year at CH & FC where he made his club debut. 
It's a bitter-sweet situation for both teams as they've signed equally valuable recruitments, while letting go of a couple of good players. 
Stay logged on to ThePapare.com for more updates on the Dialog Rugby League 2019/20.