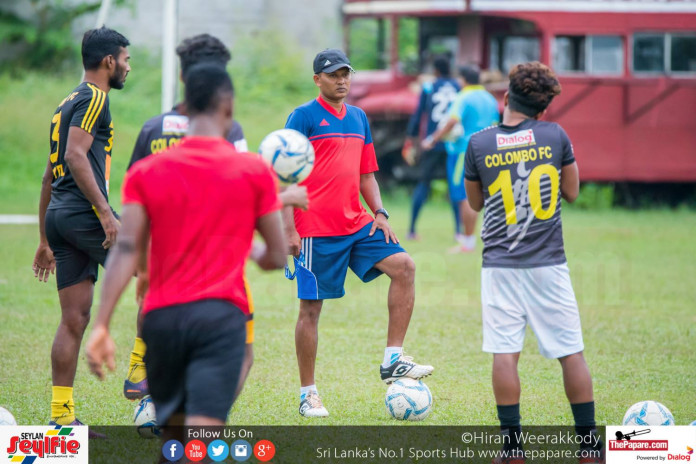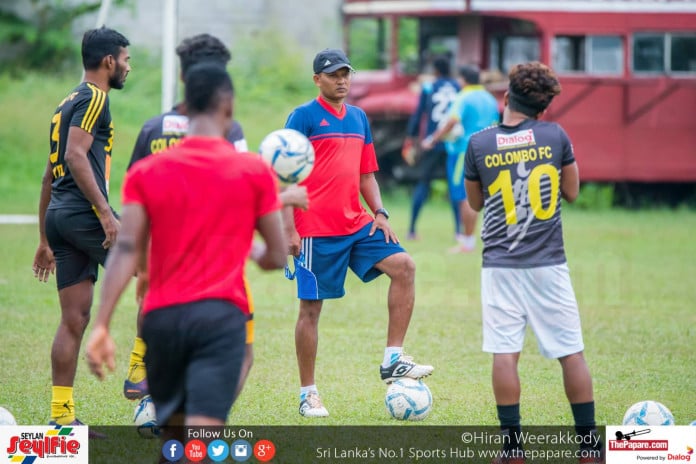 The defending Dialog Champions League Champions Colombo FC's bench strength will be tested after the participation of a couple of their players became a question mark for the match against Renown SC.
Colombo FC will be coming into the finale of the championship after a stinging 1-0 loss to another championship contender, Blue Star SC.

"Unfortunately we drew the 1st match but we settled and bounced back after preparing well for the next six matches. We had to prepare for the AFC Cup Qualifier also. My team was in good shape," Head Coach Mohamed Roomy talked about his side's Super 8 campaign.
"We won 4 matches back to back but lost the last match to Blue Star. We didn't have the luck and the rain also came in the way."
The reigning champions will most likely be without two of their key players, Afeel Mohamed at center-back and Rawme Mohideen their skipper in midfield.
The final weekend of the Dialog Champions League 2016/17 sees the best 4 teams of the Super 8 stage lock horns in what is set to be a thrilling climax to the season…
"Two three players got injured during the Blue Star game. Afeel (Mohamed) is a question mark; Rawme (Mohideen) is 50-50. However we have to plan for the match. We have the players to replace them for the Renown match," he added.
However Roomy was confident of his players stepping up when it matters.
"Nothing will change for this match. I have a good bench. I am going to play my same strategy. This is just one match for me. Hopemy players will do well.
Roomy, a master tactician, will certainly have a few plans up his sleeve and is not a person to underestimate the Renown side.
"Renown is a very strong team with many titles. We are going to give a good fight for the finale whatever the circumstances.
"We have the advantage of playing after the army blue star match. We'll see what will happen. Nothing planned as such. we'll see after the match and I'll tell my plan then," he finally added with a rise smile.