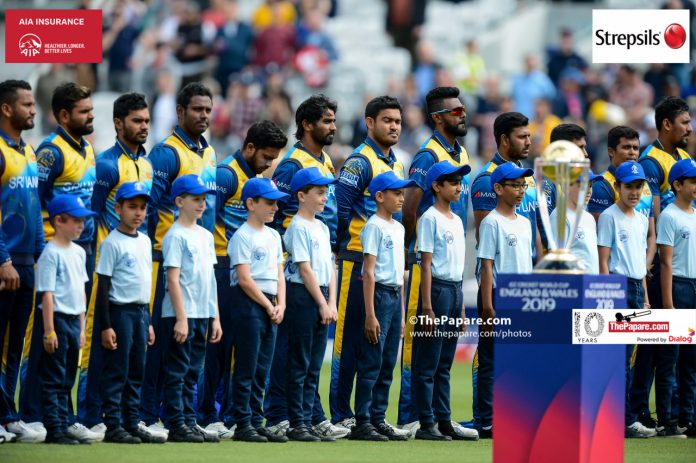 With three middle-order collapses in as many games in the World Cup, which have led to two heavy defeats, Sri Lanka will have to scrap through and hope for a miraculous turnaround if they are to secure a semi-final spot, with only four of their games left.
Though in essence, the Sri Lankan World Cup journey is not quite over, with there being a (very slight) chance of them finishing in the top 4, it is imperative that we look for answers to some questions which we're grappling with after Sri Lanka failed to beat Australia on Saturday.
Did Sri Lanka field their best XI? Certainly not. Were Sri Lanka equipped with players who have the skillset and form to beat Australia? Certainly not. When this particular World Cup squad was picked in April, based almost entirely on performances in a domestic tournament, it was expected that Sri Lanka would struggle badly come the World Cup. After five games (including two washouts), that hunch has come true.
Sri Lanka's next opponents, England, have perfected their ODI strategies, stuck to their core players and have transformed into an excellent, resourceful outfit. How did they do it? Simple. Planning, and lots of it.
Read More : The curious case of Kusal Mendis
After England were knocked out of the 2015 World Cup in the group stage, they went back to the drawing board, strategized and allowed the same captain to continue, believing him to be the right man for the job. In the meantime, they brought in a visionary coach, known to be excellent, especially in the limited-overs format. They had a plan and they executed it perfectly and now, they're the number one ODI side in the World.
One of the prime causes for Sri Lanka's poor form in the past couple of years has been the inconsistent selection policies.
Selection conundrums are nothing new to Sri Lanka Cricket. But, when you have had five selection committees in the past World Cup cycle (April 2015 to April 2019), things were bound to turn disastrous.
A selector's job is not easy. When teams do well, they get little praise and when they don't, they get all the criticism. The selectors, whose role is no more honourary, as they are paid for their work, must always do their homework. They must always work independently and should not bow down to crooked administrators – not the easiest task in Sri Lanka.
Plenty of injuries over the course of the last four years have not helped the Sri Lankan selectors either, but much of the blame for Sri Lanka's downfall lies with the administrators who change selectors frequently, due to reasons unknown. 
It is no secret that Sri Lanka have used 57 ODI players and 7 Captains in the past four years. However, the most concerning fact would be that, since the Champions Trophy in 2017, Sri Lanka has fielded 47 players up to now – the most by any country playing in the World Cup. This practice of chopping and changing has to stop at least once the World Cup is done. 
"When they change the selection committee, they suddenly drop certain players, who have failed only a few games, and include their favourites," a current player, on the basis of anonymity, told ThePapare.com. "How can we play with a free mind and perform at the international stage when there's a fear of being dropped just because a particular selector doesn't like your style of batting?"   
Sri Lanka Cricket's inconsistent selection policies are clearly exposed by the fact that one-third of the players picked to represent the country at the World Cup have not played ODI cricket in the past 18 months.
However, the newest captain and opening batsman, Dimuth Karunaratne has been solid at the top, scoring 77, 52*, 30 and 97 in four games (including the game against Scotland prior to the World Cup), an anomaly amongst the other wildcard picks. His leadership too has been steady, the willingness to consult with other senior players in the team, being a key strength. So far, he has justified his selection as both captain and player. His combination with Kusal Perera at the top of the order has been successful so far and the pair do complement each other well.
>>ICC Cricket World Cup 2019<<
Why Karunaratne was not picked in the ODI team between the last World Cup and this one, remains a mystery. Almost all of the other top run-scorers in Tests for Sri Lanka over the past four years were given opportunities in colored clothing, apart from him. Interestingly, he was included in both A team and Emerging team limited-overs teams, during that same period. Another poor selection policy maintained by the ever-changing selection panel.
The other players who have come into the ODI fold at the World Cup, after a lapse of two-four years, have flopped so far, further compounding the problems for Sri Lanka, particularly in the middle-order and spin bowling departments. It must be acknowledged that the selectors took a backward approach by opting for tried and tested players in the likes of Lahiru Thirimanne, Jeevan Mendis and Milinda Siriwardana in this World Cup when they should have stuck with the young and promising players. Players who would, in the least, have gained some valuable experience playing at the World Cup.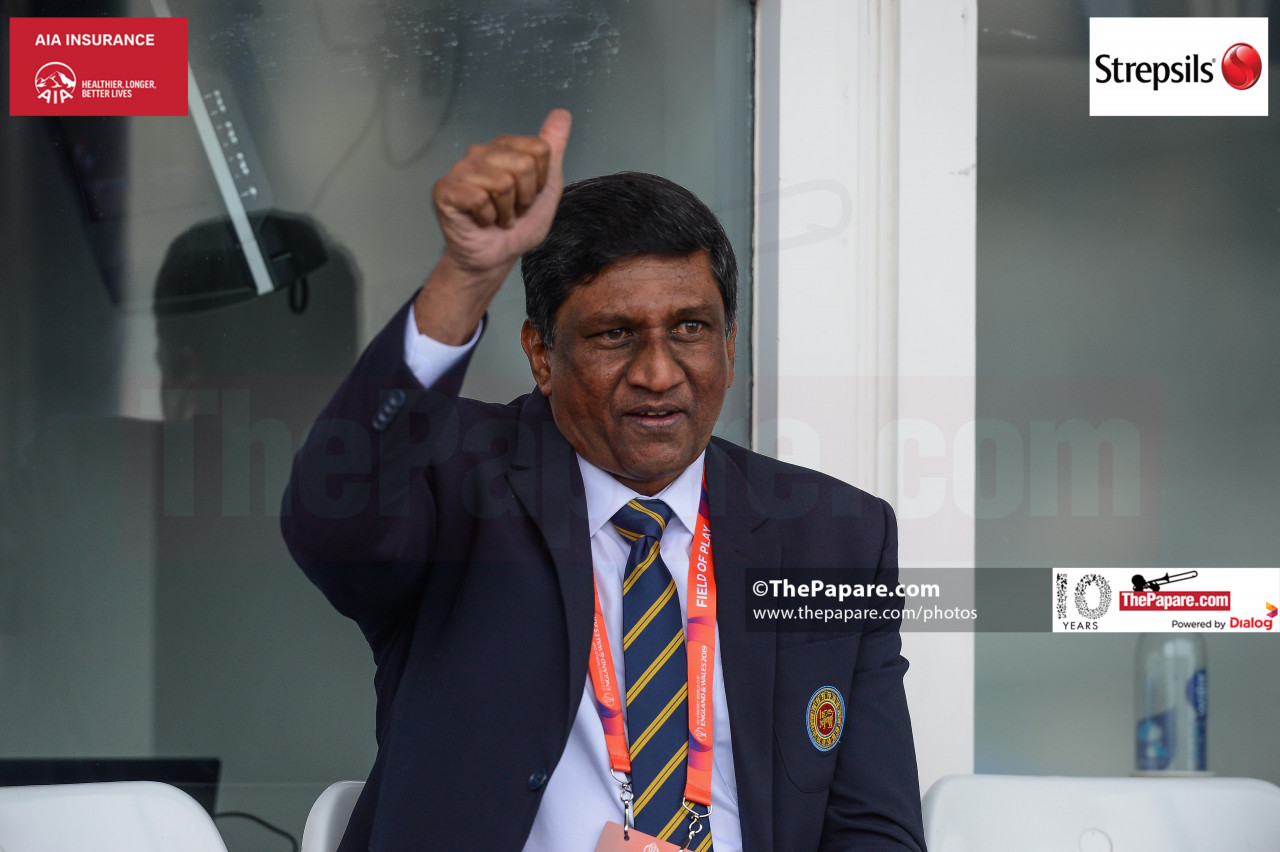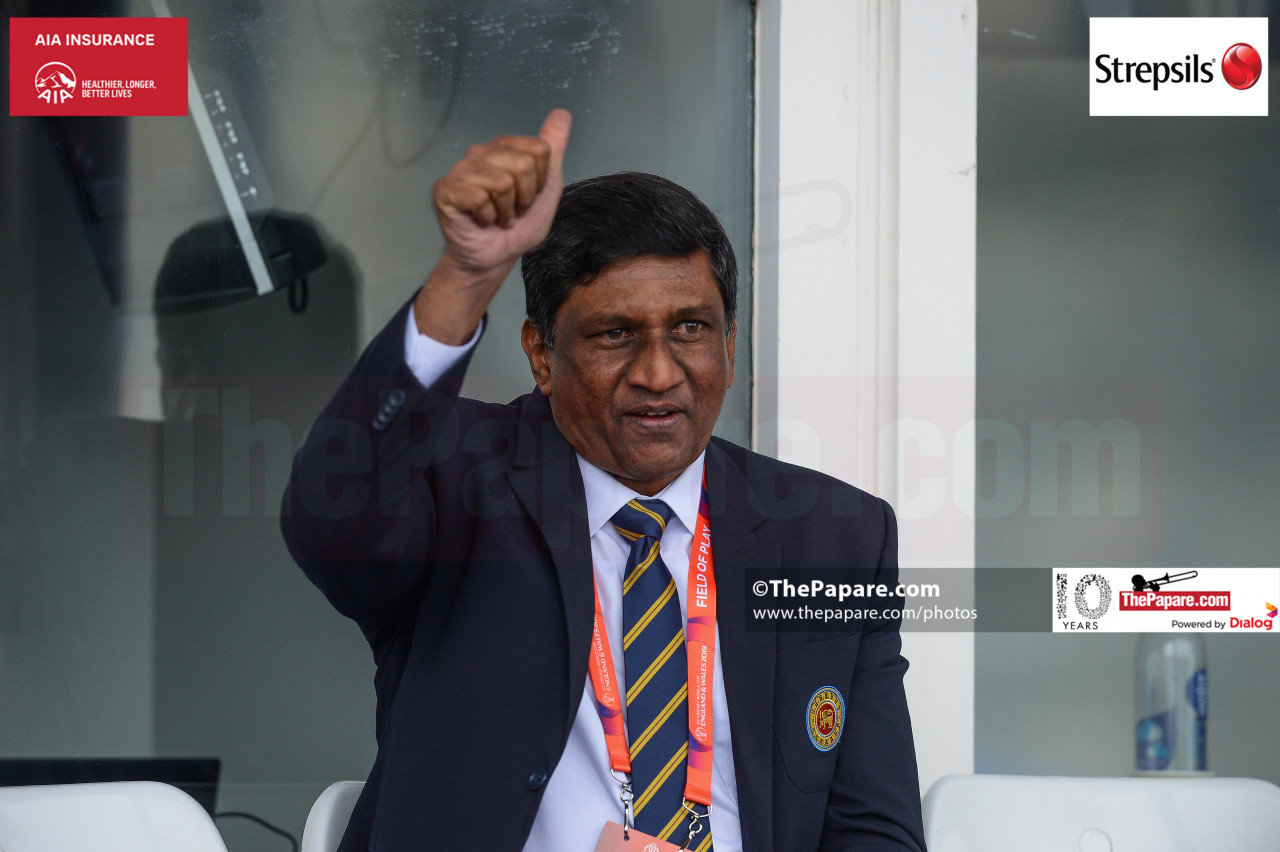 Thirimanne has shown plenty of potential since his inclusion into the ODI setup in 2010 and is no doubt a talented player. But he was included in the World Cup squad, based on the fact that he made a hundred in the Provincial final. Sri Lanka Cricket has invested heavily in the man over the past decade and he was hyped up as the next 'Sangakkara'. But, since his predecessor's retirement, Thirimanne has not scored a hundred in 26 innings.
Read More: FAQs – Sri Lanka CWC19 squad edition
How Siriwardana was included in the World Cup squad, out of nowhere, despite not playing international cricket for nearly two years, is another mystery. He was brought into the side against Australia in a crunch game last Saturday. With an average of 22.43 in ODIs, his inclusion was to strengthen the batting. But, facing the 145-kmph bolters of Mitchell Starc, he was clueless. Having not played international cricket in 2 years, can you blame him?
Jeevan Mendis has plenty of experience playing in different T20 leagues around the world and is a versatile player with both bat and ball. However, during his time in international cricket, he has shown a pronounced weakness against the short ball. If picked in the side in the upcoming games, how he copes with the short-ball will determine which path his career takes.
While there are cases of inconsistent and questionable selection policies, which have led to Sri Lanka using a record number of players over the last 4 years, some players like Kusal Mendis, Dhananjaya De Silva, and Thisara Perera have had an extended run in the ODI team during that time, despite averaging less than 30 with the bat. There is no doubt that these are supremely talented players, who have done well in patches, but for how long should talent and promise alone be the criteria for picking a player?
Dhananjaya De Silva is the most mismanaged talent in Sri Lanka. After a stellar debut Test series against Australia in 2016, where he was the top run-scorer, De Silva has batted everywhere from opening to number nine in limited-overs cricket. However, his meek returns with the bat – 708 runs in 34 innings – and struggles against the moving ball have now transformed him completely into a bowler.   
Sri Lanka will have no choice but to persist with these players for the remainder of the World Cup. Selecting a squad for a 45-day tournament is a tough task. Kusal Mendis and Angelo Mathews, who have been disappointing with the bat, despite being vital cogs in the Lankan batting engine, will have four more games to use their experience and prove their worth because there are no reserve middle order specialists in the squad.
Read More: Can Sri Lanka squeeze into the semi-finals?
The current selection committee, headed by Asantha De Mel, will be under tremendous pressure and will hope that their squad can prove them right at least in the next four matches. However, they are bound to face the axe sooner rather than later, as the end of a World Cup generally brings about a change of guard. 
Inconsistent selection policies have hurt Sri Lanka Cricket for a long time. The selectors should not be appointed for a period of 6 months, 12 months or even 24 months. They must be contracted for at least four years. Their only agenda should be to pick the best squad. If not, it's certain that Sri Lanka Cricket will turn into a cricketing nation with only a proud history, not a successful present or a bright future.