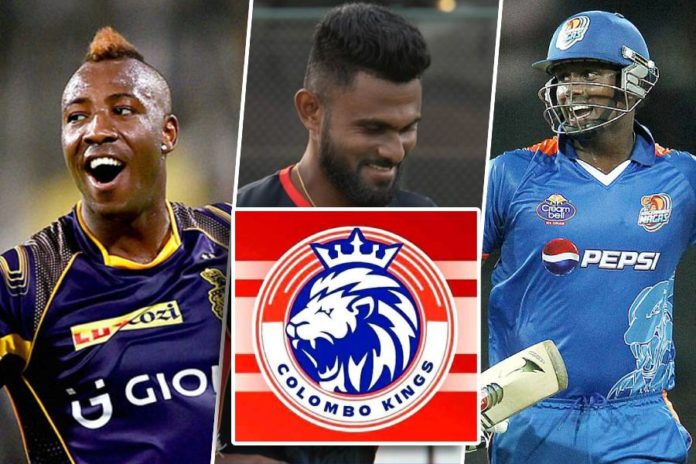 The Dubai based Faza Group, is all set to crack into a whole new sporting league in Sri Lanka called Lanka Premier League (LPL) with "Colombo Kings".

Faza is a UAE-based Group of companies. The main international operations of Faza are in the Kingdom of Bahrain, Qatar, Kuwait, Oman and India, where the Company has successfully undertaken an extensive range of business activities including: Gas Industry, Automobile Industry, Hotels, restaurants and shopping malls, Housing and residential developments, Industrial developments. The Company owned some Properties such as Buildings, Land, Warehouses, Shopping Malls etc… in UAE and abroad
Watch – Jaffna Stallions කණ්ඩායම LPL එකට වැඩ අල්ලයි
Speaking about LPL the Team Owner of Colombo Kings, Murfad Mustafa said, "We are excited to start our journey with the Lanka Premier League, this is a kind of sport we would like to promote and educate the audience about. I believe that every sport has a value in its own way and promoting it in the country of Cricket lovers will be more exciting."
Lanka Premier League, brainchild of Sri Lanka Cricket and Innovation Production Group (IPG), is set to revolutionize Cricket in Sri Lanka. The Twenty20 cricket league of Sri Lanka to be contested every year starting 2020. In the first season, five franchises will go head to head and battle it out with some of the most powerful players of the world in a month-long action. Sony Ten, Sky Sports will be the official broadcaster of the league.
Watch – "මේ වගේ අත්දැකීමක් කොහෙන්වත් ගන්න බැහැ" – ඉසුරු උදාන
" We are here to promote the local talent and spread of the game ." said V Ganapathy , CEO, Colombo Kings. "Promoting Cricket in Sri Lanka will be exciting, it is not easy to win this one and we are ready to take up this challenge I would say just wait and watch how LPL proves to be a winner in the inaugural season."
Colombo Kings will have 8 International Players and 14 Sri Lankan players, for the same they have acquired players like Andre Russell, Angelo Mathews, Dinesh Chandimal, Laurie Evans and many other local plus international players for our team. The team will be coached by the renowned Kabir Ali and Chaminda Vaas.
Shadab Jakati, Director of Cricket, Colombo Kings said, "he is very excited to be part of the team. We have amazing set of players with tons of T20 experience and some promising local talent".
>> Visit the LPL Hub for more news <<