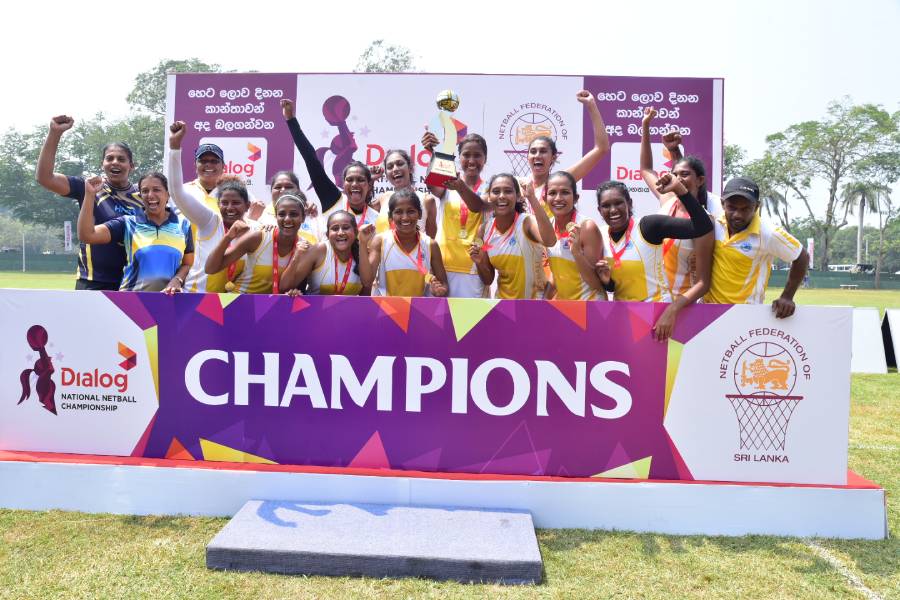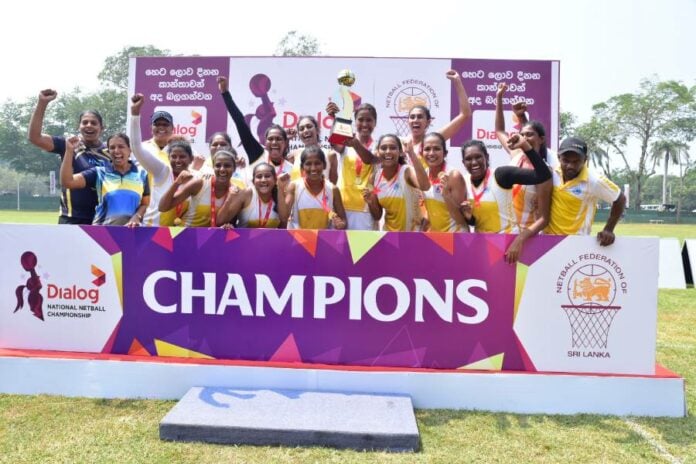 Hatton National Bank (HNB) secured the 2023 Dialog National Netball Championship in dominant fashion defeating Air Force 29-44 in the final at the Torrington Grounds.
The star studded HNB team, representing Mercantile Netball Association, raced to a 18-9 lead at the end of the 1st quarter. At half time the score read 28-11, with HNB out scoring Air Force 10-8 in the 2nd quarter.
The 3rd quarter was a close affair with both team scoring 8 goals each and the score read 36-19. Air Force won the 4th quarter 8-10 but it was too little too late as HNB defended their title 44-29.
READ MORE;
In the 3rd place play-off Navy defeated Army 66-52. The semi-finals saw HNB beat Navy 39-27 and Air Force down Army 30-24.
Quarter Finals
– HFC Kurunegala 18-33 Navy
– Army W/O Kalutara Balika
– Air Force 31-16 Musaeus College
– HNB 38-07 KDU
Individual Awards
– Netball Queen – Gayani Dissanayake (HNB)
– Best Center Court Player – Gayanjali Amarawansa (HNB)
– Best Shooter – Umanga De Zoysa (HNB)
– Best Defender – Malmi Hettiarachchi (HNB)
>>Click Here For more Netball News <<